April 7, 2023
Mad Bomber Biden Threatens "May Be Next Year" Pandemic
By: Sorcha Faal, and as reported to her Western Subscribers
A worrisome new Security Council (SC) report circulating in the Kremlin today first noting President Putin announcing there are plans to create a security concept of the Union State against the background of growing tensions ignited by the socialist Western colonial powers against Russia and Belarus, with him revealing: "The issue of the beginning of the preparation of the security concept of the Union State, which was put on the agenda of the meeting and considered today, is of great importance…This document is meant to formulate the fundamental tasks of our cooperation in the sphere of growing tensions on external borders of our states, the sanctions and information war unleashed against us", says Belarus President Alexander Lukashenko next noted that the socialist Western colonial economic blockade of Russia and Belarus failed because the economy of the two countries "is basically self-sufficient".
In response to the socialist Biden Regime preparing for total war by moving nuclear weapons into Europe, this report notes, top Kremlin spokesman Dmitry Peskov warned: "Russia will respond accordingly to the deployment of US nuclear weapons in Europe…Belarus, just like us, is surrounded by countries that are very hostile…Since we are a union state, naturally, Russia cannot leave Belarus alone…The actions of the neighbors are very, very unpredictable, unfriendly, so precautionary measures are definitely needed here".
As to how dangerously "unpredictable" the socialist Biden Regime has become, this report continues, the Ministry of Defense (MoD) reported today: "The United States has resumed the program for the construction of biological laboratories in Ukraine…Despite the forced pause pertaining to the Russian special military operation[in Ukraine, the United States activities under the program have now been resumed…The main tasks at this stage are to continue the construction of biological laboratories in Ukraine, as well as expand the format for training Ukrainian biologists"—are secretive American biolabs in Ukraine that were working on the spike proteins found in the novel coronavirus, about which world-renowned American cardiologist Dr. Peter McCullough just warned: "This spike protein is a killer, and it rips through the hearts of men and women"—a warning quickly followed by top socialist Biden Regime science advisor Dr. Anthony Fauci threatening: "There will absolutely be an outbreak of another pandemic…It may be next year".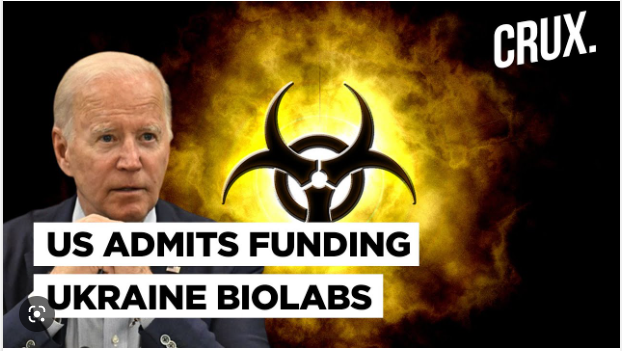 In 1957, this report details, America was conducting one of the largest criminal investigations in its nation's history looking for the person that had been placing and exploding bombs for the previous 16 years—a year that saw New York City detectives enlisting the aid of psychiatrist Dr. James A. Brussel, who became the first expert to create a profile of the terrorist being sought—based on the evidence provided to him, Dr. Brussel profiled the terrorist as a Slavic immigrant coming from Eastern Europe where socialist terrorists in the early part of the 20th Century created chaos and terror by mass bombings, and said of his personality: "With godliness came omnipotence, and with omnipotence came contempt for lesser beings"—and was a profile that led police to arrest Slavic immigrant George Metesky, who was branded the "Mad Bomber", was found insane and sentenced to a mental hospital, in 1973 he was released when the United States Supreme Court ordered all mental patients released, after which he died in 1990 at the age of 90.
The psychiatric profile of the "Mad Bomber", this report notes, is a near exact match of the mental state of Supreme Socialist Leader Joe Biden, who likewise displays an insane personality one can describe as: "With godliness came omnipotence, and with omnipotence came contempt for lesser beings"—and as documented by legendary American investigative journalist Seymour Hersh is his article "How America Took Out The Nord Stream Pipeline", it was proven beyond all doubt that Socialist Leader Biden is also a "Mad Bomber".
In spite of Socialist Leader Biden ordering the CIA to concoct a fairy tale to hide the truth that he is an insane "Mad Bomber", this report continues, yesterday it was reported: "The Swedish prosecutor investigating the sabotage of the Nord Stream pipelines has said that an attack by a state actor remains the "absolute main scenario" in its probe of the crime…This contradicts claims by some Western media, which pointed the finger at a "pro-Ukrainian group" not linked to any government, as a likely culprit"—and as it pertains to the "pro-Ukrainian group" fairy tale concocted by the CIA, yesterday Hersh exposed all of its lies in his article "The Nord Stream Ghost Ship", wherein he reveals:
America's Central Intelligence Agency is constantly running covert operations around the world, and all must have a cover story in case things go badly, as they often do.
It is just as important to have an explanation when things go well, as they did in the Baltic Sea last fall.
Within weeks of my report that Joe Biden ordered the destruction of the Nord Stream pipelines, the agency produced a cover story and found willing takers in the New York Times and two major German publications.
By creating a story of deep sea divers and a crew who did not exist, the agency was following protocol, and the story would have been part of the first days of secret planning to destroy the pipelines.
The essential element was a mythical yacht ironically named the Andromeda—after the beautiful daughter of a mythical king who was chained to a rock, naked.
The cover story was shared with and supported by the BND, Germany's federal intelligence service.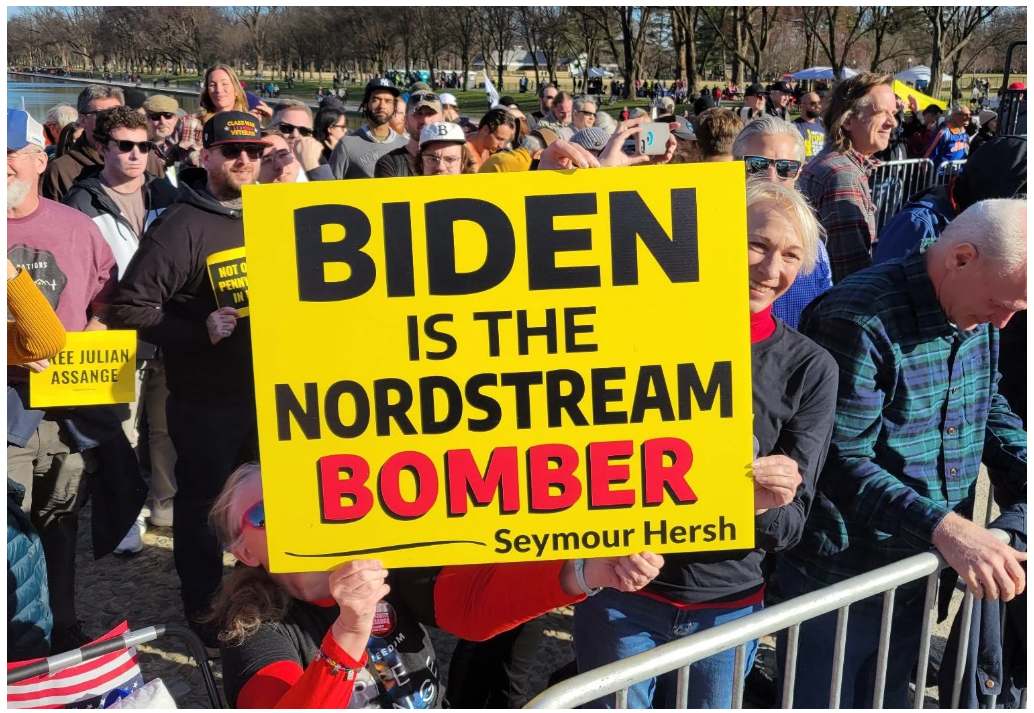 Equally as insane as "Mad Bomber" Socialist Leader Biden, this report notes, is French President Emmanuel Macron, about whose nation it was just revealed: "We are in a Jacobin Revolution of the sort that in 1793-94 nearly destroyed France…And things are getting scary"—is a revolution where yesterday it saw President Macron's favorite restaurant in Paris exploding in flames when protesters set it ablaze, after which protesters stormed the building containing the office of major global money manager BlackRock, and today it's reported: "Strikes at French oil refineries have triggered fuel shortages at petrol stations across the country amid continued protests"—is a revolution President Macron fled from as traveled to plead with Chinese President Xi Jinping side with the socialist Western colonial powers against Russia in the Ukraine conflict, but saw Chinese Ambassador Zhang Hanhui declaring: "It wasn't the Chinese side that created the Ukrainian crisis…China isn't a party to it and hasn't provided arms to any of the sides of the conflict…The West isn't in a position to give instructions to China, and even more so it doesn't have the authority to relay the responsibility on it…Beijing doesn't have its own interests in the Ukrainian issue…It doesn't add fuel to the fire, doesn't seize the moment in order to benefit from the crisis".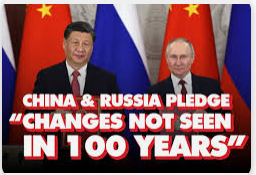 While "Mad Bomber" Socialist Leader Biden's insane protégée President Macron was fleeing to China escaping his own nation's revolution yesterday, this report continues, Chinese President Xi was presiding over the historic deals made between Iran and Saudi Arabia to reopen their embassies and resume flights—and were historic deals of peace brokered by China that were preceded by articles like  "Top Saudi, Iranian Diplomats To Meet In China: "Era Of US Involvement In Region Is Over"".
With both Russia and China ushering in a new era of Middle East peace, this report details, NATO Secretary General Jens Stoltenberg warned China to halt its "growing alignment" with Russia and proclaimed to the socialist Western colonial powers: "At a time when Beijing and Moscow are pushing back against the rules-based international order, it is even more important that we continue to stand together…As NATO Allies…And with like-minded partners"—a deranged proclamation quickly responded to by Foreign Ministry spokeswoman Maria Zakharova, who observed and advised: "We hear the alliance's Secretary-General Jens Stoltenberg speculate ever more often about a global role of the alliance…Everything is being done to make the world even more dangerous, to prevent the existence of alternative centers of power capable of undermining the hegemony of the West…In general, one can state with certainty that security and NATO are incompatible…In this regard, there is only one conclusion that readily offers itself – at 74 years of age it is time for the North Atlantic bloc to retire".
In a further response, this report notes, Chinese Foreign Ministry spokesperson Mao Ning declared: "As far as the responsibility for the Ukrainian problem is concerned, I believe it should be borne by the United States and military blocs like NATO…The North Atlantic Alliance does not have the necessary status to reproach China or put pressure on it…History will eventually pronounce its verdict on who really took a fair and correct position"—a declaration quickly joined by China "issuing a red line notice" to the United States over its interference with Taiwan—after which it was reported: "China is considering slapping restrictions on the export of rare-earth magnet technology to the United States on "national security" grounds…The Asian nation controls the overwhelming majority of the rare earth mining, refining and manufacturing capacity in the world used in a wide array of civilian and military applications".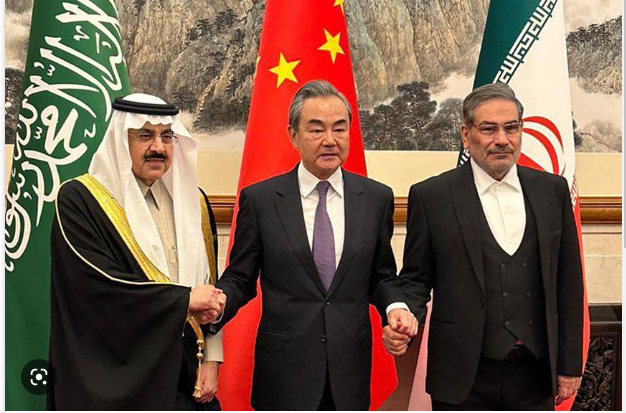 In knowing how unstable and dangerous "Mad Bomber" Socialist Leader Biden and his socialist Western colonial puppet states are becoming, this report continues, it caused top Kremlin spokesman Dmitry Peskov to warn: "Aggressive developments around Russia make it necessary for Moscow to use the armed forces in a preventive manner"—in response to this warning that Russia will now strike any NATO nation posing a threat, French Defense Minister Sebastien Lecornu announced military reservists will now serve until they are 72 years of age—in another response, the United States Air Force announced it will now allow the recruitment of obese Americans—an announcement joined by the United States Army revealing that over 10,000 of its soldiers are already obese—after repeated failures to match already deployed and unstoppable Russian hypersonic missiles ,the United States Air Force announced the cancellation of its hypersonic weapons programme—and it has just been reported: "The United States is losing ground to China on technological innovation and must pool its resources with the UK and Australia if it hopes to regain dominance in the region and globally…That's according to the director general of the Australian Office of National Intelligence, Andrew Shearer, who was speaking at the Sydney Dialogue on Tuesday".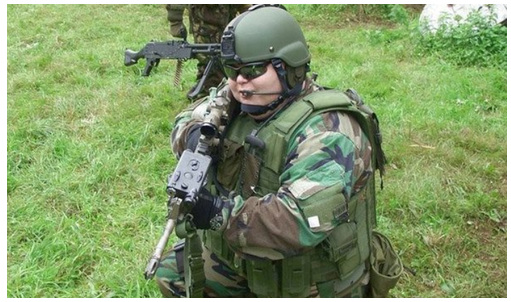 On Tuesday, this report notes, "Mad Bomber" Socialist Leader Biden announced he was giving the Ukraine Nazi Regime another $2.6 billion of American taxpayer money—an announcement followed by NATO Secretary-General Jens Stoltenberg saying on Wednesday that in order for Ukraine to become a NATO member, it must prevail in its war with Russia, with him stating: "NATO's position is that Ukraine will become a member of the alliance, and that position has not changed…But we know that there are at least two things you need to address to make that possible…One is that we need to ensure that Ukraine prevails as a sovereign, independent nation"—a statement joined by the Financial Times reporting: "The United States does not support offering Ukraine a "road map" to NATO membership, believing it would be a distraction from immediate security needs and a boon to the Russian propaganda machine"—and also on Wednesday, it saw Deputy Pentagon Press Secretary Sabrina Singh proclaiming: "We're giving the Ukrainians what they need right now on the battlefield, no matter the expense, as you can see from our commitment…And we're going to continue to do that…The president, the secretary have said we're with Ukraine for as long as it takes, and so we're going to keep providing them the capabilities that they need".
In opposition to the Pentagon's "no matter the expense" proclamation of flooding weapons into Ukraine, this report continues, the just published leftist New York Times article "Looming Counteroffensive Will Test Ukrainian Army's Resolve" more honestly reveals: "Ukraine is poised for a critical spring campaign…But overcoming casualties and keeping war-weary troops motivated are challenges…Western support has been solid so far but is not guaranteed…The U.S. budget for military assistance, for example, is now expected to run out by around September, and a senior American defense official recently described the latest tranche of artillery rounds and rockets sent to Ukraine as a "last-ditch effort"".
In preparation for his "last-ditch effort" so-called "critical spring campaign", this report details, Ukraine President Vladimir Zelensky proclaimed: "I'm not going to talk about specific things, because we cannot give the terrorists from the Russian Federation the opportunity to prepare for our methods and steps to liberation…But we will do it, and they should know that…They still have time to leave, otherwise we will destroy them"—a proclamation followed by President Zelensky's envoy Tamila Tasheva declaring: "To minimize Ukrainian military losses, minimize threats to civilians who live in occupied territories, as well as the destruction of civilian infrastructure, Ukraine plans to give Russia a choice on how to leave Crimea…If they don't agree to leave voluntarily, Ukraine will continue to liberate its land by military means"—and was a declaration joined by top President Zelensky senior aide Mikhail Podoliak vowing the total extermination of all Russian peoples in Crimea, with him exactly stating: "As soon as we enter, we must eradicate everything Russian in Crimea" and warning: "We're going to have to break it all down with very powerful stabilization measures…Locals will face mass investigations and legal punishments for anyone who has switched from Ukrainian to Russian citizenship, as well as those deemed to be collaborators and traitors".
Also while President Zelensky and his murderous Nazi forces prepare for their "last-ditch effort" so-called "critical spring offensive" to exterminate the Russian peoples of Crimea, this report notes, social media sites all around the world have been flooded this past week with top secret Ukraine counteroffensive war plans, and as documented in the just published leftist New York Times article "Ukraine War Plans Leak Prompts Pentagon Investigation", wherein it reveals: "Classified documents detailing secret American and NATO plans have appeared on Twitter and Telegram…The intelligence sharing between Ukraine and the United States loosened up considerably last fall, and the two countries have been working closely on options for a Ukrainian offensive…But an intelligence leak of this sort, posted on social media and available around the world, is bound to harm intelligence sharing between Ukraine and the United States".
While awaiting the "last-ditch effort" so-called "critical spring offensive" from Ukrainian Nazi forces, this report continues, the MoD reported on Wednesday that Russian military forces during the previous 24 hours killed over 480 Ukraine soldiers while obliterating hundreds-of-millions of dollars worth of Western weapons—the MoD reported on Thursday that Russian military forces during the previous 24 hours killed over 410 Ukraine soldiers while obliterating hundreds of millions of dollars worth of Western weapons—this morning the MoD reported that Russian military forces during the previous 24 hours killed over 460 Ukraine soldiers while obliterating hundreds-of-millions of dollars worth of Western weapons, and revealed: "In all, the Russian Armed Forces have destroyed 406 Ukrainian warplanes, 228 helicopters, 3,695 unmanned aerial vehicles, 415 surface-to-air missile systems, 8,563 tanks and other armored combat vehicles, 1,078 multiple rocket launchers, 4,525 field artillery guns and mortars and 9,334 special military motor vehicles since the beginning of the special military operation in Ukraine".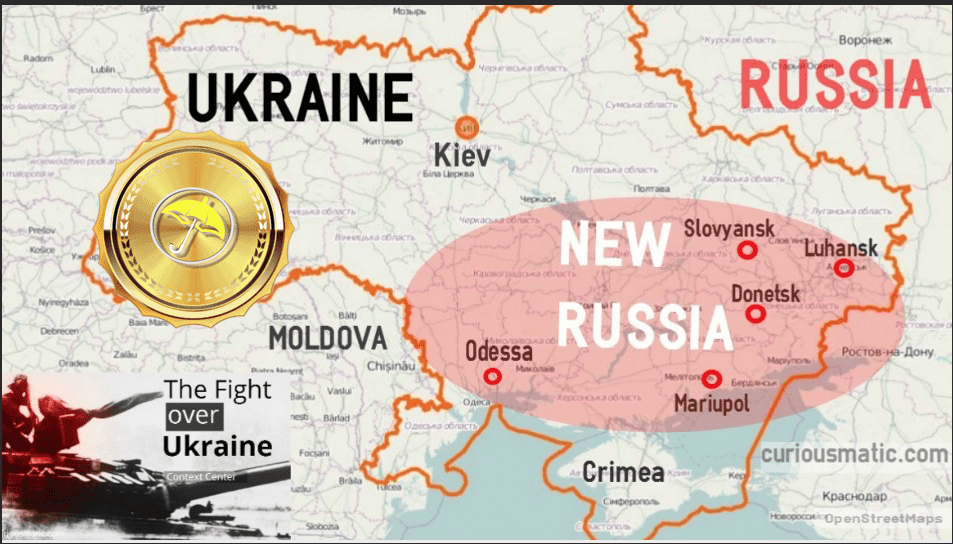 Over the past week, this report notes, Russian military and geopolitical analysts began calling on President Putin to "rain God's judgment" down on Ukraine and obliterate everything—this week it saw RT state broadcasting director Margarita Simonyan likening the Russian military obliteration of Ukraine to the plagues God sent upon Egypt to free the Jewish peoples, with her saying: "All that is left is frogs falling from the skies"—shortly after which, the Russian Air Force's Su-25 "Frogfoot" fighter jets began raining down missiles on Ukrainian Nazi forces.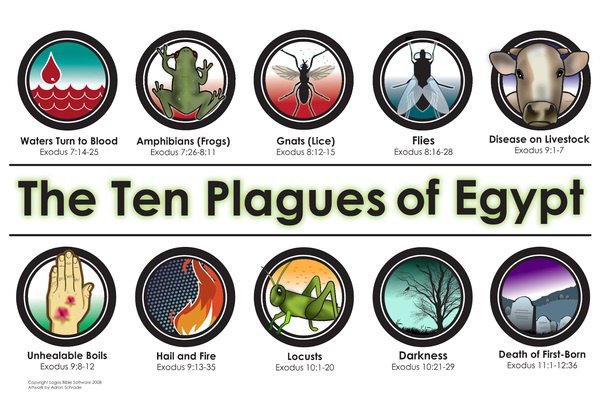 With yesterday marking the 106th Anniverery of the date the United States entered World War I on 6 April 2017, that they actually won, this report continues, one can't help but wonder why the American peoples have stopped noticing the utter farce of them spending trillions-of-dollars on failed wars to their intelligence and military establishments—is an intelligence establishment best exampled by CIA Director William Burns telling Saudi officials that the United States "was caught off guard", after the kingdom agreed to a normalization deal with Iran brokered by China—and is a military establishment best exampled in the just released report "U.S. Withdrawal from Afghanistan", where aside from it using 4 of its 12 pages to comically blame President Donald Trump for everything, reveals: "In early 2021, as these discussions were taking place, the intelligence and military consensus was that the Afghan National Defense and Security Forces (ANDSF) would be able to effectively fight to defend their country and their capital, Kabul…The ANDSF had significant advantages…Compared to the Taliban, they had vastly superior numbers and equipment: 300,000 troops compared to 80,000 Taliban fighters, an air force, and two decades of training and support".
Among those knowing the truth that the American intelligence and military establishments are filled with idiot liars, this report concludes, is former Secretary of Defense Robert Gates, who spent 33 years in the CIA—in an assessment of "Mad Bomber" Socialist Leader Biden, it saw Secretary Gates writing: "President Biden has been wrong on nearly every major foreign policy and national security issue over the past four decades"—in the just published military article "Americans Must Choose", sees it noting: "To paraphrase former Secretary of Defense Bob Gates, any American president or politician who is willing to risk a high-end conventional land war with Russia should have his head examined, or at a minimum, deserves serious psychiatric care"—all of which makes it no surprise that famed American economist Jeffrey Sachs just posted a video warning that Doomsday is fast approaching.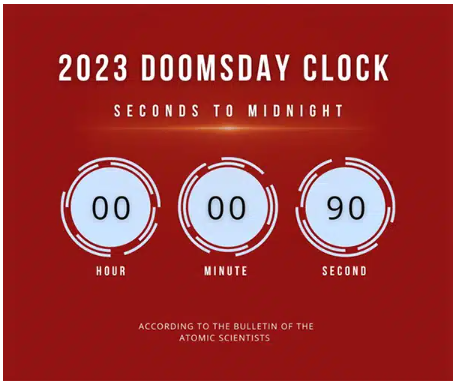 [Note: Some words and/or phrases appearing in quotes in this report are English language approximations of Russian words/phrases having no exact counterpart.]
April 7, 2023 © EU and US all rights reserved. Permission to use this report in its entirety is granted under the condition it is linked to its original source at WhatDoesItMean.Com. Freebase content licensed under CC-BY and GFDL.