October 3, 2021
Biden Downfall Assured As Fourth-Generation Warfare Conflict Nears Detonation
By: Sorcha Faal, and as reported to her Western Subscribers
An enlightening new Security Council (SC) report circulating in the Kremlin today first noting that American-puppet ex-president Mikheil Saakashvili was jailed immediately to serve his 6-year sentence upon his return to the Eastern European nation of Georgia, says Georgia's incumbent president, Salome Zourabichvili, has ruled out any possibility of a pardon for Saakashvili, stating that it would be "unjust" for the victims of his regime, with her stating: "Everyone is equal before the law…Many people ask whether the president will pardon Saakashvili…The answer is a simple one: no, never"—a bringing to justice of Saakashvili quickly noticed by American-puppet leader President Volodymyr Zelensky of the Eastern European nation of Ukraine, who now says he's ready to meet with President Putin behind closed doors, then he let it be known that he has yet to decide to run for second presidential term.
American-puppet leader Saakashvili, this report explains, attempted to ignite a Western war with Russia in 2008, but whose army was quickly annihilated by overwhelming and vastly superior Russian military forces—while nearing total defeat saw Saakashvili desperately pleading for the American military to come to his aid, which never came—after which he fled from Georgia seeking refuge in Ukraine, that ultimately expelled him—while being tried for his crimes and convicted in absentia in Georgia saw him next fleeing to the United States—saw him returning to Georgia on Friday "for the sole purpose of staging a coup" and telling his National Movement Party followers: "If there are 100,000 of us, no one will be able to defeat us, and Georgia will get back onto the path of development…This misery and horror will come to an end"—saw this planned coup taking place on the weekend Georgia was holding national elections—the results of which saw Saakashvili's party gaining only 27% of the votes—that opposed to the ruling Georgian Dream – Democratic Georgia Party whose vote total now stands at 48.56% with ballots still being counted.
American-puppet leader President Zelensky, this report further explains, attempted to ignite a Western war with Russia this past April, which ended in abject failure after the Russian military massed 100,000 troops on the border with Ukraine—then saw Zelensky desperately pleading for American military aid, after which the socialist Biden Regime froze all military aid to Ukraine—that was followed months later by the United States admitting defeat and abandoning Afghanistan.
Not being understood by the American people about what their government, intelligence services and military establishment are doing, this report details, is that they have no intention of actually fighting and winning wars—as instead they ignite Fourth-Generation Warfare (4GW) conflicts that are characterized by the blurring of the lines between war and politics, combatants and civilians—is psychological warfare designed to convince a target population that "resistance is futile", because if you can make people believe that winning is impossible then they may not fight at all—and is deemed successful when nations are so divided by false socialist narratives their citizens despise their leaders and see no solution other than civil war.
Unbeknownst to the greater masses of Americans, this report continues, are that the exact same Fourth-Generation Warfare psychological tactics used against Georgia and Ukraine have now been turned on them—the consequences of which now sees a new poll showing that 53% of Americans have no trust at all in Supreme Socialist Leader Joe Biden to provide accurate information on the coronavirus, and another newly released poll showing that the majority of Trump voters and 41% of Biden fans want to SECEDE from the union, and see the 'other' party as totalitarian.
With the streets of American cities now being flooded with far more illegal drugs then ever seen before, this report notes, this Fourth-Generation Warfare psychological tactic designed to induce helplessness among poor people of color has now been joined by socialist Blacks in authority declaring that "white people are genetically defective mutants"—a vile declaration now joined by the National School Boards Association demanding that the Biden Regime brand concerned parents as domestic terrorists—all of which are deliberate psychological provocations designed to convince Americans that they should "embrace the notion of enlightened despotism", living without rights under the beneficent watch of their elite overlords.
Key to the success of Fourth-Generation Warfare psychological tactics, this report details, are the ruling elites establishing a cause célèbre narrative around a divisive event—a controversial issue that attracts a great deal of public attention, and in this instance sees it being the 6 January protests at the US Capitol—a cause célèbre whose FBI "insurrection" narrative about keeps imploding—while imploding this past week saw the FBI maniacally arresting former Green Beret war hero Jeremy Brown even though he didn't step a foot in the US Capitol, but did refuse to be an informant for them—this past week saw US Federal Judge Trevor McFadden giving probation to a 6 January protester and questioned the prosecution's "credibility", wondering why the Department of Justice hasn't indicted more of those who rioted in Washington during Black Lives Matter-inspired protests last year, citing figures on cases that haven't been prosecuted—that was followed by the FBI shockingly admitting that they don't keep track of radical socialist Antifa violence—this past week saw yet another innocent 6 January protester dying before he had his day in court—saw it stunningly revealed that the FBI informants embedded in the 6 January protest can't find any evidence of an insurrection plot—saw it then being revealed that the US Capitol Police had informants embedded in the 6 January protest—all of which has caused normal and sane Americans to comically wonder when their government informants are going to start arresting each other.
In a snapshot showing the current mood of these normal and sane Americans, this report concludes, yesterday it saw chants of "Fuck Joe Biden" raining down from NASCAR stands during an interview with the Talladega winner—chants heard live by the entire world on the NBC Sports television broadcast of this race, whose stunned leftist reporter is being mocked and ridiculed for saying they were chanting "Let's go Brandon" at the same time everyone heard the truth—is a snapshot made grim when noticing the Biden Regime is preparing massive detention camps to throw Covid resisters into—a snapshot made even grimmer when noticing that US military suicides have jumped an alarming 15% since Biden seized power—though most critically to notice is this snapshot showing that the downfall of Biden is assured, a fact documented in the just released strategic defense document "In A Civil War The Authoritarian Left Would Be Easily Beaten – But It Won't End There", wherein it warns: "Make no mistake, an outright conflict is coming in the US and the people in alternative media circles that fear it need to come to terms with that fear and accept the inevitability of war".  [Note: Some words and/or phrases appearing in quotes in this report are English language approximations of Russian words/phrases having no exact counterpart.]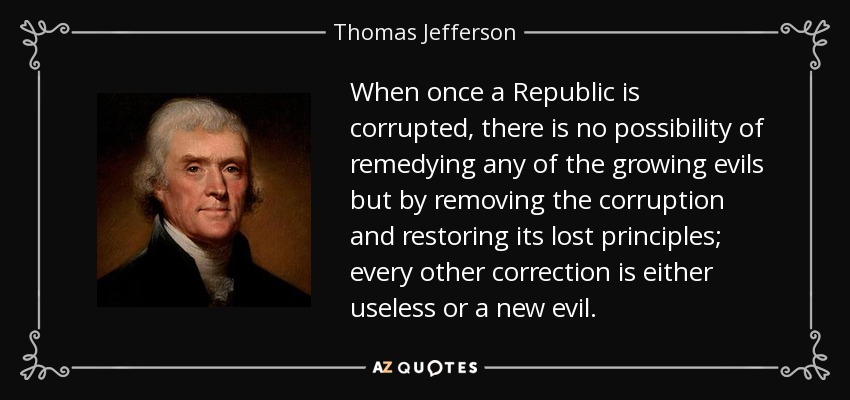 October 3, 2021 © EU and US all rights reserved. Permission to use this report in its entirety is granted under the condition it is linked to its original source at WhatDoesItMean.Com. Freebase content licensed under CC-BY and GFDL.