June 3, 2023
Socialist Western Colonial Powers Warned "Put A Stop To This Madness Now!"
By: Sorcha Faal, and as reported to her Western Subscribers
An informative new Security Council (SC) report circulating in the Kremlin today first noting President Putin sent condolences to Indian President Droupadi Murmu and Prime Minister Narendra Modi following a horrific crash involving three trains in Odisha last evening, in which almost 300 people were killed in what was the country's worst rail disaster in decades, says shortly after, Deputy Foreign Minister Sergey Ryabkov announced to the world: "Russia, as well as the United States, will preserve the notifications on launches of intercontinental ballistic missiles and submarine-launched ballistic missiles under the 1988 agreement, which will make it possible to avoid dangerous escalations".
As these events unfolded, this report notes, Iran, Saudi Arabia, and the UAE attended the BRICS Alliance meeting in South Africa, as the bloc mulls expansion—Saudi Arabia announced at the meeting that its trade with BRICS Alliance nations topped $160 billion in 2022, and it was revealed Argentina is one step away from joining the New Development Bank of the BRICS group of major emerging economies—External Affairs Minister Subrahmanyam Jaishankar of India declared: "BRICS is no longer an alternative, it is an established feature of the global landscape…The message of reform that BRICS embodies must permeate the world of multilateralism…BRICS is not only an expression of multipolarity but of the many and diverse ways of meeting international challenges"—and as to why the world is rapidly moving into the BRICS Alliance, historian and China expert James Bradley most accurately observed: "China is building bridges while America builds military bases".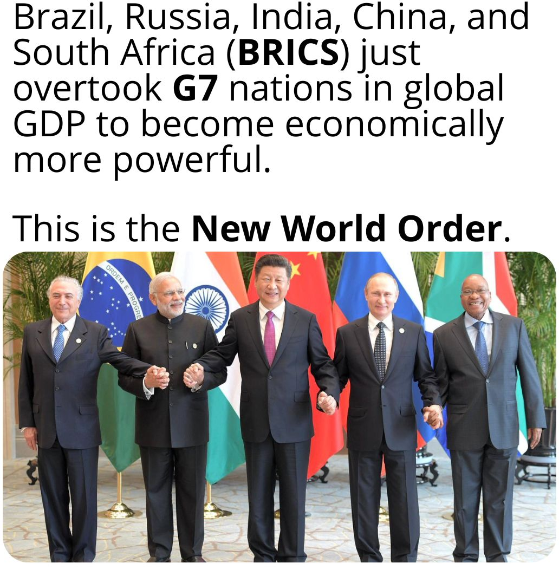 In response to the declining socialist Western colonial powers waging war in their corrupt puppet state Ukraine in a failing bid to maintain global hegemony, this report continues, President Putin ordered a partial mobilization, about which the Ministry of Defense (MoD) announced yesterday: "The call-up amid the Ukraine conflict has swelled the army's ranks by 300,000 personnel, creating up to 280 new units"—an announcement joined this morning by the MoD reporting that Russian military forces over the past 24 hours killed over 360 Ukrainian soldiers while obliterating tens-of-millions of dollars more worth of Western weapons, and revealed: "In total, the Russian Armed Forces have destroyed 431 Ukrainian warplanes, 235 combat helicopters, 4,436 unmanned aerial vehicles, 424 surface-to-air missile systems, 9,356 tanks and other armored combat vehicles, 1,108 multiple rocket launchers, 4,971 field artillery guns and mortars and 10,598 special military motor vehicles since the beginning of the special military operation".
In a just released Wall Street Journal interview, this report details, former comedian turned puppet leader Ukrainian President Vladimir Zelensky said he was now ready to launch a long-awaited counteroffensive but tempered a forecast of success with a warning: "It could take some time and come at a heavy cost"—a warning that followed the news: "America's top military officer says training for Ukrainian forces on advanced U.S. Abrams tanks has started, but  those weapons crucial over the long term in trying to expel Russia from occupied territory will not be ready in time for Kyiv's imminent counteroffensive"—and in the just published leftist Washington Post article "Europe Is Committed to Rearming. Why It's Not Simple", sees it revealing: "Governments across Europe have committed to significantly increasing military spending to prepare themselves for the kind of prolonged, high-intensity conflict being fought by Ukraine…The results, however, have been uneven, raising the questions of whether and when Europe will be ready for future security challenges…Whether governments will be able to pay for ambitious defense upgrades is an open question. The calls for more spending come at a time of rapid inflation and high demand for public sector wage increases as well the subsidies and investment needed to meet targets for addressing climate change".
While socialist Western colonial weapon makers gleefully rake in their bloodshed profits, this report notes, it was just revealed: "Only 42% of Britain's military personnel are satisfied with their service…The UK military's morale continues to fall, with servicemen disgruntled over poor housing and low wages, a new survey conducted by the country's Ministry of Defence shows"—is a plummeting morale that caused antiwar populist forces in Spain to wipeout their socialist leaders in last week's election—and today it's reported: "Alternative for Germany rejects claims that it is linked to extremists, but head of domestic intelligence has warned of 'astonishing parallels' with the 1920s and 1930s…Prominent figures in Germany's political mainstream are raising the alarm after a new poll showed support for the country's leading far-right party at a record high…The latest release from the DeutschlandTrend survey, which is conducted monthly by infratest dimap for public broadcaster ARD, clocks voter support for Alternative for Germany (Alternative für Deutschland, AfD) at 18%, putting it on a par with Chancellor Olaf Scholz's Social Democrats".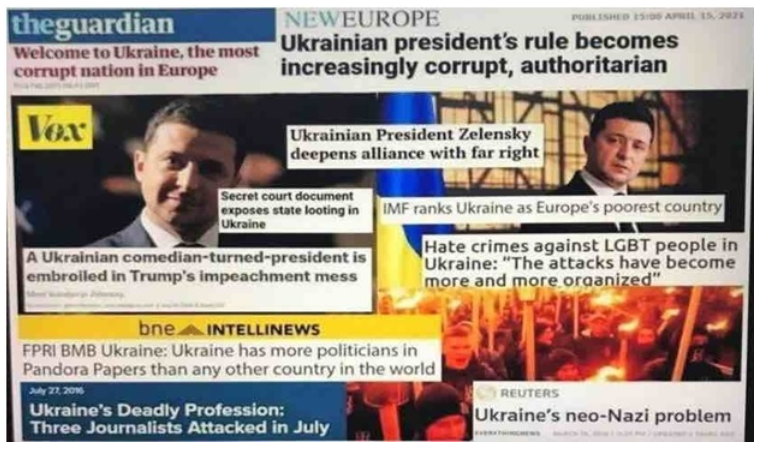 Among those understanding the grave implications of world renowned Professor Emeritus Yakov Rabkin of history at the Université de Montréal warning: "Just as the Soviets justified their jamming of Western radio broadcasts with the need to protect against "ideological sabotage", NATO and its member states have created many institutions in recent years to protect citizens from, so-called, "Russian disinformation"", this report continues, is European Parliament member Clare Daly, who in knowing the truth that so-called "Russian disinformation" is nothing more than the excuse used to stifle all debate and censor facts, declared to her fellow lawmakers: "We need to put a stop to this madness now!".
The "madness" railed against by European Parliament member Daly, this report details, was put on full display this week when British police detained and electronically strip searched Grayzone journalist Kit Klarenberg because he factually reports on matters relating to Russia and Ukraine—but is truthful reporting standing in stark opposition to the leftist New York Times revealing: "Ukraine has become a testing ground for state-of-the-art weapons and information systems, and new ways to use them, that Western political officials and military commanders predict could shape warfare for generations to come"—and is truthful reporting standing in stark contrast to the leftist Washington Post gleefully proclaiming: "Vanquishing Russia in Ukraine will produce a Russian "defeat dividend", allowing the United States to redeploy resources from Europe to the Pacific theater to counter China…A Ukrainian victory will also create conditions of peace and stability in Europe that will expand trade and investment with our largest trading partners…Over time, it will allow the United States to supplant Russia as the primary energy supplier to Europe…The financial benefits to Americans will be enormous".
Following the fake news socialist Western media falsely reporting that the UAE was leaving OPEC, this report concludes, the UAE retaliated by withdrawing from the American-led naval coalition, delivering a blow to US military prestige—and was a blow against fake news leftist Western media propagandists joined by the news: "The Organization of Petroleum Exporting Countries (OPEC) has refused to invite reporters from Bloomberg News and Reuters to a scheduled event in Austria later this week…Correspondents from the Wall Street Journal were also snubbed".  [Note: Some words and/or phrases appearing in quotes in this report are English language approximations of Russian words/phrases having no exact counterpart.]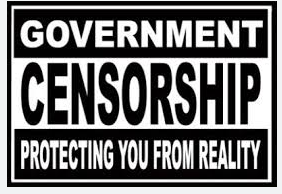 June 3, 2023 © EU and US all rights reserved. Permission to use this report in its entirety is granted under the condition it is linked to its original source at WhatDoesItMean.Com. Freebase content licensed under CC-BY and GFDL.