October 21, 2023
"We're All Mentally Ill" American Youths Vowing Not To Be Drafted Brand Biden "Genocide Joe"
By: Sorcha Faal, and as reported to her Western Subscribers
An insightful new Security Council (SC) report circulating in the Kremlin today first noting Director Maksim Reshetnikov of the Economic Development Ministry announcing the de-dollarization in Russia-China trade is almost complete, with him revealing: "The share of Ruble and Yuan settlements in Russia's foreign trade has surged to almost 70% as Moscow rapidly shifts away from Western currencies", says this announcement was joined by the news: "China signs Yuan-denominated loans for Belt and Road Initiative, accelerating de-dollarization"—in fearing how America will react to Russia and China leading the world away from the US Dollar, it saw Georgia becoming the first non-aligned European nation to announce nuclear war preparations for its peoples yesterday—and to heighten American war fears, it saw the New York Post reporting yesterday: "Rare footage was shown on Wednesday of Russian President Vladimir Putin in Beijing accompanied by officers carrying the so-called nuclear briefcase which can be used to order a nuclear strike…Known as the "Cheget" (named after Mount Cheget in the Caucasus Mountains), the briefcase is with the president at all times but is rarely filmed".
Earlier today, this report notes, leaders and top officials from more than a dozen countries, including Jordan, France, Germany, Russia, China, the United Kingdom, the United States, Qatar and South Africa, gathered in the Egyptian capital, Cairo, for a conference to discuss ways to "de-escalate" the Israel-Hamas war amid growing fears of a wider Middle East conflict—a one-day conference where Palestinian Authority President Mahmoud Abbas declared to the world: "We will never accept this forcible displacement and will stand tall on our land"—a conference preceded by Hamas releasing two American hostages from Gaza—and upon the release of these hostages, Israel allowed 20 aid trucks to pass through the Egypt-Gaza Rafah crossing.
Joining the leftist New York Times slamming Supreme Socialist Leader Biden with the article "We Must Not Kill Gazan Children In Order To Protect Israel's Children", this report continues, the Guardian observed: "Two weeks of non-stop western shuttle diplomacy appear to have reached the brink of failure since, as it stands, the west can only point to 20 aid trucks crossing into Gaza as the visible fruit of its labour"—an observation followed by Politico revealing: "European Commission President Ursula von der Leyen is infuriating the EU's own foreign policy team by neglecting to mention the bloc's support for Palestinian statehood in her public remarks on the Israel-Hamas war…Adding to the pressure on her, some 800 EU staff have also taken the unusual step of writing to protest she is showing unjustifiable bias toward Israel in the conflict"—then the Reuters News Service reported: "U.S. credibility rallying support for issues like Ukraine may have been compromised after Washington this week blocked United Nations action to protect Palestinian civilians in Gaza from the war between Israel and Hamas…The U.S. veto in the U.N. Security Council bolstered long-held criticisms of the West by Russia, China and some developing countries and could once again hinder Washington's immediate ability to win backing for issues tied to human rights and humanitarian law".
On Thursday evening, this report concludes, Socialist Leader Biden gave his second nationwide Oval Office address since seizing power pleading for the American peoples to spend another $100 billion on his failed war policies causing death and destruction—are American peoples the United States Census Bureau estimated at 333,287,557 on 1 July 2022—out of these estimated over 333 million American peoples, however, only 20.3 million watched the Oval Office nationwide address, and viewing statistics revealed: "About 78% of the audience was 55 and older, 16% was 35-54 and 4% was 18-34"—viewing statistics that show only 16% of the Millennial Generation bothered to listen to Socialist Leader Biden, which is America's largest generation at 21.67%—viewing statistics that also shows only 4% of Generation Z bothered to listen to Socialist Leader Biden, which is America's second largest generation at 20.88%—are America's two largest generations tuning out Socialist Leader Biden about whom it was revealed last year: "Generation Z and young Millennials have become the nation's leading group of stoners, setting record highs for their use of marijuana, hallucinogenic drugs, nicotine, and booze"—a revelation now joined by American youths of fighting age posting videos of themselves vowing: "Gen-Z is never going to get drafted because we're going to say no…Besides, we're all mentally ill" and branding Socialist Leader Biden as "Genocide Joe"—all of which was just joined by the news: "Only 32% of Americans trust the media to report the news fairly and accurately, while a record 39% do not trust the press at all, according to a Gallup poll published Friday". [Note: Some words and/or phrases appearing in quotes in this report are English language approximations of Russian words/phrases having no exact counterpart.]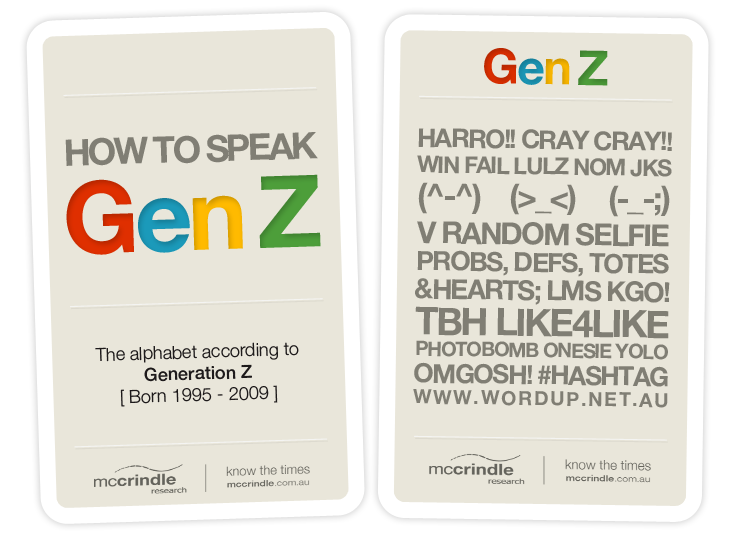 October 21, 2023 © EU and US all rights reserved. Permission to use this report in its entirety is granted under the condition it is linked to its original source at WhatDoesItMean.Com. Freebase content licensed under CC-BY and GFDL.