December 5, 2021
Visitor From Planet Omicron Attacking Earth With Virus Says "Thank You Satan"
By: Sorcha Faal, and as reported to her Western Subscribers
An intriguing new Security Council (SC) report circulating in the Kremlin today first noting the White House confirming President Putin and Supreme Socialist Leader Joe Biden will hold a secure video call on 7 December, says quickly joining this confirmation was the Embassy of the Russian Federation in the United States blasting the "hysterical estimations" coming from US officials about a so-called Russian invasion of Ukraine, and stating: "Russia is not a threat to any country…The deployment of Russian troops on the national territory is our sovereign right and no one's business…It is NATO and its member states that are recklessly moving their military forces and infrastructure to the Russian borders…Last spring hysterical estimations of the United States officials on alleged Russian preparations for invasion in Ukraine proved to be wrong…What needs to be done by Washington is to make Zelensky's government implement the Minsk agreements".
In factual reality, and being kept hidden from the knowledge of the American peoples by their warmongering socialist leaders and propaganda leftist media establishment, this report notes, the conflict issues in Ukraine are entirely of its own making and covered under the United Nations-approved Minsk Agreement for settling the conflict, that clearly identifies the two domestic conflicting parties—Kiev and the two self-proclaimed breakaway Donbass Republics, in Donetsk and Lugansk—is a conflict pitting the Western-backed government of Kiev and its western Ukrainian speaking peoples against its own Russian speaking peoples living in eastern Ukraine—is a genocidal conflict that sees western Ukrainians wanting to exterminate eastern Ukrainians—in the Minsk Agreement of 2015, approved by the United Nations, it defined the war as a domestic conflict with domestic solutions and stipulated that Kiev must engage diplomatically with Donbass to grant the region autonomy, and only thereafter will the breakaway leaders give Kiev control over Ukraine's international borders—is a diplomatic engagement Kiev has refused to initiate with the full backing of the United States—while refusing to negotiate an end to this conflict as it agreed to do by signing the Minsk Agreement, instead Kiev has armed itself with American weapons to wage war—if Kiev attempts to slaughter its Russian speaking peoples, the Russian Federation would protect them from annihilation—all of which is known to the warmongering socialist leaders of America, who instead of constantly pouring gasoline on the fires of Ukraine would be better served forcing Kiev to the negotiating table.
At the same time the socialist Biden Regime is attempting to engulf Ukraine in needless war, this report continues, yesterday its Secretary of State Antony Blinken threatened China with "terrible consequences" if it invades Taiwan—another invasion fantasy involving China, who hasn't fired a single shot or invaded anyone in decades, as opposed to America, whose failed and needless wars over the past 50-years alone have killed millions—one of whose victims was the southeastern Asian nation of Laos, that was mercilessly bombed by the US during its failed Vietnam War even though it wasn't a combatant in this conflict—is important to notice because the US is now enraged because China is building a new railway to help the peoples of Laos, causing such things to be observed like: "The country that bombed you is your friend…The one that built your new railway is your enemy"—and for the first time in history, this week it saw the United States and its "Quad" allies refusing to sign the "Olympic Truce" cessation of hostilities pact honored by all nations when these games are held in China in a few months.
In response to these war threats issued by the socialist Biden Regime, this report details, this morning the Chinese Foreign Ministry released a damning report underlining the dysfunction of democracy in America, wherein, in part, it states: "Over the years, democracy in the US has become alienated and degenerated, and it has increasingly deviated from the essence of democracy and its original design…Problems like money politics, identity politics, wrangling between political parties, political polarisation, social division, racial tension, and wealth gap have become more acute…All this has weakened the functioning of democracy in the US…What is now imperative for the US is to get to work in real earnest to ensure its people's democratic rights and improve its system of democracy instead of placing too much emphasis on procedural or formal democracy at the expense of substantive democracy and its outcome".
Fully supporting this damning Chinese Foreign Ministry report on the dysfunction of democracy under the despotic socialist Biden Regime, this report details, is the just released Harvard University study that says: "After turning out in record numbers in 2020, young Americans are sounding the alarm…When they look at the America they will soon inherit, they see a democracy and climate in peril – and Washington as more interested in confrontation than compromise", and whose findings reveal: "Of the 2,109 Americans surveyed, 52% called the United States either a failed democracy or a democracy in trouble, 34% called it either healthy or somewhat functioning, and 13% simply did not know"—astonishing findings now joined by a poll conducted from 25 October to 7 November by a bipartisan team with Beacon Research and Shaw and Company Research that found Americans' trust in the US military declined 25 percentage points from three years ago—and in this just released comprehensive poll titled "U.S National Survey Of Defense Attitudes", sees it further revealing: "A majority of Americans—52%—named China as the nation posing the greatest threat to the U.S.—That is up from 21 percent four years ago…Russia came in at a distant 14%—a shift from three years ago when 30% of Americans considered that country to be the biggest risk, while China came in second place at 21%".
Security Council Members in this transcript discussing the startling finding that only 14% of Americans view Russia as their enemy and name China as their nation's top threat, note this comes as a shock to the socialist Biden Regime and its leftist propaganda media allies, whose efforts to demonize Russia have slammed into a brick wall of these Americans being able to figure out the truth for themselves—a reality these socialist-leftist forces are fighting back against by declaring war on their own citizens using the newly discovered Covid variant Omicron as their intended weapon—a weapon being blunted, however, by truthful information contained in articles like "Omicron Possibly More Infectious Because It Shares Genetic Code With Common Cold Coronavirus" and "The Case For Compulsory Vaccinations Is Dead… Omicron Just Killed It"—and whose truth – destroying all reasons for forcing experimental Covid vaccines on anyone – is further documented in articles like "Omicron Cases At Norway Christmas Party Provide Clues On New Variant's Spread", that notes: "It spread among fully vaccinated people, but symptoms among those infected so far appear mild…The cluster is remarkable because it took place in a bubble of immunized people, in a country where more than 80% of adults are fully vaccinated", and cites one expert exclaiming: "That's what's really curious…All of a sudden, 60 fully vaccinated people are infected…It's just insane".
Note: In order to comprehend the conclusion section of this transcript, one should have at least a passing knowledge about scholarly works likes "Conspiracy Culture: Post-Soviet Paranoia and the Russian Imagination" written by Department of Slavic & Eurasian Studies expert Associate Professor Keith Livers, Ph.D. at the University of Texas-Austin, whose most pertinent observation in this instance states: "Contemporary Russia stands apart as one of the most prolific generators of conspiracy theories and paranoid rhetoric".
The conclusion section of this transcript sees Security Council Members referencing their 3 December discussions about the US military Covid virus mutating into its Omicron variant that appears to give teenagers superpowers—a reference based on "evidence indicating COVID-19 is a designed bioweapon with a toxic structure that may be replicated in vaccines"—sees them noting that the anagram of Omicron is "Moronic", but more worrisome is its other anagram being "Oncomir", that is a microRNA (mRNA) associated with cancer and is used in experiential Covid vaccines—sees them noting that the anagram of the Covid variants "Delta" and "Omicron" when put together spells out "Media Control"—sees them noting the 2013 movie "The Visitor From Planet Omicron" about an alien coming to Earth to spread a deadly virus—sees them noting the 1963 movie "Omicron" about an alien that takes over the body of an Earthman in order to learn about the planet so his race can take it over, and was produced by Lux Compagnie Cinématographique de FranceLux Film—sees them noting that the word "Lux" is the Latin derivation used to form the word "Lucifer", otherwise known as "Satan", and whose importance is seen in socialist leader Obama's most famous phrase "Yes we can", that in reverse speech sees him saying"Thank you Satan"—and when reverse speech is used on "Omicron" sees it saying "Lock him up".  [Note: Some words and/or phrases appearing in quotes in this report are English language approximations of Russian words/phrases having no exact counterpart.]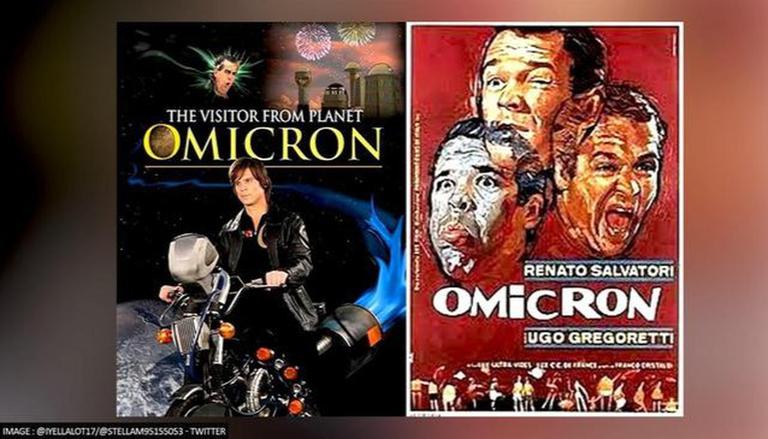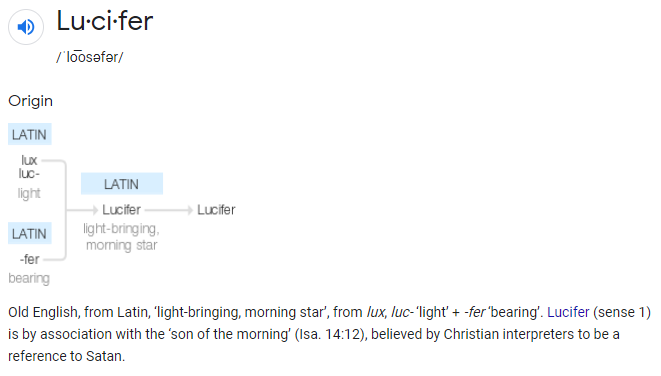 []
December 5, 2021 © EU and US all rights reserved. Permission to use this report in its entirety is granted under the condition it is linked to its original source at WhatDoesItMean.Com. Freebase content licensed under CC-BY and GFDL.