keep
March 20, 2023
Chinese President Arrives In Russia After America Reconvenes 9/11 War Council
By: Sorcha Faal, and as reported to her Western Subscribers
A forewarning new Security Council (SC) report circulating in the Kremlin today first noting Chinese President Xi Jinping arrived in Moscow this morning for a three day state visit, who upon deplaning at Vnukovo Airport said: "I'm happy to be back in Russia", says this followed President Putin releasing an open letter to the Chinese peoples, in part saying to them: "The Russia-China relations have reached the highest level in their history and are gaining even more strength; they surpass Cold War-time military-political alliances in their quality, with no one to constantly order and no one to constantly obey, without limitations or taboos…Our countries, together with like-minded actors, have consistently advocated the shaping of a more just multipolar world order based on international law rather than certain 'rules' serving the needs of the 'golden billion'…Russia and China have consistently worked to create an equitable, open and inclusive regional and global security system that is not directed against third countries".
In a further rebuke to the "golden billion" socialist Western colonial powers attempting to establish by brutal military force an American-led global hegemony to steal natural resources and replace all religion with godless state worship, this report notes, prior to his arrival President Xi released an open letter to the Russian peoples, in part saying to them:
At the invitation of President Vladimir Putin, I will pay a state visit to the Russian Federation.  10 years ago, my first foreign visit after being elected to the post of President of the People's Republic of China was made precisely to Russia.  Within 10 years I have already visited Russia 8 times.  Thanks to these trips, which always give great pleasure and results, President V.V. Putin opened a new chapter in the chronicle of Sino-Russian relations.
China and Russia are the largest neighbors, strategic partners of comprehensive cooperation, leading world powers and permanent members of the UN Security Council.  Both countries are pursuing an independent and independent foreign policy, and consider relations between China and Russia as one of the main priorities in diplomacy.
Sino-Russian relations are developing according to a clear historical logic and on a powerful internal driver.  For 10 years, bilateral cooperation has been developing dynamically in all azimuths and is entering a new era with confident steps.
China and Russia adhere to the concept of eternal friendship and mutually beneficial cooperation.  Bilateral relations are based on the principles of non-alignment, non-confrontation and non-direction against third parties.  The two countries firmly support each other in following the path of development according to national realities, in the implementation of development and revival. Mature and stable bilateral ties are constantly gaining new strength and serve as a benchmark for a new type of interstate relations characterized by mutual respect, peaceful coexistence and mutually beneficial cooperation.
For 10 years, universal human values ​​such as peace, development, equality, justice, democracy and freedom have been deeply rooted in the hearts of people.  More and more countries are united by a common desire to build a clean and beautiful world, where lasting peace, universal security, common prosperity, openness and tolerance will reign.
The international community is well aware that no country in the world is superior to all others.  There is no universal model of government and there is no world order where the decisive word belongs to an individual country.  Solidarity and peace on the planet without splits and upheavals meet the common interests of all mankind.
Profound changes are taking place in the modern world.  Peace, development, cooperation and win-win is an unstoppable historical trend.  Multipolarity, economic globalization and democratization of international relations are an irreversible trend.
We are convinced that a rational way out of the Ukrainian crisis and a path to lasting peace and universal security in the world will be found if everyone is guided by the concept of common, comprehensive, joint and sustainable security, and continue dialogue and consultations in an equal, prudent and pragmatic manner.
At the same time, both traditional and non-traditional security challenges are rapidly growing.  Actions of hegemony, despotism and persecution cause serious harm to the world. There is a very long way to go to restore the world economy.  The international community is sounding great alarm, more than ever they need ways out of the crisis.
The year starts with spring, and success starts with deeds.  There is every reason to believe that China and Russia, as fellow travelers in development and revival, will make a greater contribution to the progress of human civilization.
In a failed bid to malign the meeting of President Putin and President Xi, this report continues, the socialist Western colonial powers puppet and funded so-called International Criminal Court, that's not recognized by Russia, China or the United States, issued toilet paper arrest warrants for President Putin and his top child's rights official for allowing children to enter Russia from the war zones they were living in, and in factually reality are all Russian citizens—and in response to this farce, Ukrainian President Vladimir Zelensky proclaimed: "The evil state will be held accountable for every act of terror against Ukrainians…This week has finally brought a truly significant international legal result for Ukraine, for justice…There is a warrant of the International Criminal Court for the arrest of the Russian leader, and this is a turning point".
As to what President Zelensky and his Nazi Regime are facing, this report details, top Kremlin spokesman Dimity Peskov revealed: "We know that the Investigative Committee is involved in this work…All crimes committed by the Kiev regime are thoroughly recorded…The files will obviously be able to provide a basis for a tribunal"—this morning the Investigative Committee announced a criminal case has been opened against the International Criminal Court—all of which joins Security Council Deputy Chairman Dmitry Medvedev issuing the warning declaration: "They decided to put on trial the president of a nuclear power that isn't party to the ICC for the same reasons as the United States and some other countries…It's obvious that the directive was the harshest possible…It's clear there's no practical value but thanks for your thoughts…But the consequences for international law will be disastrous…This means a collapse of the foundations, the principles of law, including the postulate of the inevitability of punishment…No one now will be turning to international institutions…Everyone will be making agreements between themselves…All the foolish decisions of the UN and other organizations will be bursting at the seams…A dark decline of the entire system of international relations is coming…Trust has been exhausted…I'm afraid, gentlemen, everyone is answerable to God and missiles… It's quite possible to imagine how a hypersonic Oniks fired from a Russian warship in the North Sea strikes the court building in the Hague…It can't be shot down, I'm afraid…And the court is just a pathetic international organization, not the people of a NATO country…So, they won't start a war…They'll be scared…And no one will be sorry…I urge these judges to watch the skies closely".
In fear of President Putin and President Xi reaching an agreement with Ukraine to cease hostilities, this report notes, top socialist Biden Regime official John Kirby declared: "If, coming out of this meeting, there's some sort of call for a ceasefire, well that's just gonna be unacceptable, because all that's gonna do is ratify Russia's conquests to date…All that's gonna do is give Mr. Putin more time to refit, retrain, remain and try to plan for renewed offensives at a time of his choosing"—is a lunatic declaration because Russian military forces are able to obliterate Ukraine at the time of its choosing needing no refitting or retraining of any kind—is a factual reality about overwhelming and superior Russian military power most certainly known by top NATO and European Union member official Polish Ambassador Jan Emeryk Rosciszewski to France, who knows Ukraine has not hope of winning, and just threatened war against Russia with his declaration: "Either Ukraine will successfully defend its independence, or we will be forced, in any case, to join this conflict…Otherwise, our principal values, which are the basis of our civilization and our culture, will be in fundamental danger, so we will have no choice"—and is an actual declaration of war by Poland against Russia that caused NATO and European Union leader Hungarian Prime Minister Viktor Orbán to gravely observe: "Unfortunately, Europe is suffering from a war psychosis, with the continent drifting further into war day by day…What is happening in Europe is more than just war, because in fact, the whole of Europe is being reshuffled in terms of power relations…There are processes going on in the world economy that could lead to a new global balance".
Not understood by the socialist indoctrinated and leftist media brainwashed American peoples, this report continues, is that the "new global balance" currently underway began when the former Soviet Union collapsed on the Christmas Day of 25 December 1991—a collapse followed by the American spy agency CIA installing into power the demented drunkard Russian President Boris Yeltsin, who allowed the historically unprecedented pillaging, raping, and plundering of the Russian Federation by the socialist Western colonial powers—and historic plundering that led to the nightmare collapse of the entire Russian economy in 1998—on the New Years Eve date of 31 December 1999, it saw President Putin taking power, who used "The Triumph of Christianity" to revive Russia and its peoples—and in 2021, it saw President Putin revealing: "In the early 2000's, I had already cleaned everyone out, but in the mid-1990's, we had, as it later turned out, cadres of the United States Central Intelligence Agency sitting as advisers and even official employees of the Russian government".
The true history of the United States turning the CIA loose to destroy the Russian economy, this report notes, is most critical to understand because it unleashed a recession on Europe and America that began to build in 2000—a building recession that caused global energy producers to start abandoning the Petrodollar System, that mandated the world's oil and gas supplies be bought with US Dollars, that in 1971 the Americans no longer backed with its gold reserves—at the same time in 2000 when global energy producing countries, specifically Iran, Iraq, Libya and Syria, stopped allowing US Dollars in the purchase of their energy supplies, the world's trust in US Dollars was further shaken by the United States presidential election that was beyond shockingly decided when the United States Supreme Court ordered the counting of ballots to be stopped in a one line order given no explanation, which gave the election to President George W. Bush—and on 10 September 2001, the world's trust in the US Dollar was obliterated when United States Secretary of Defense Donald Rumsfeld made the shocking announcement that the Pentagon couldn't track"$2.3 trillion of its transactions.
Within hours of Defense Secretary Rumsfeld making his shock announcement obliterating all global trust in the US Dollar, this report details, the earliest hours of 11 September 2001 in the dead of night saw American investor billionaire Warren Buffet and other banking and business titans suddenly flying to Omaha-Nebraska, where they gathered together at Offutt Air Force Base, the home of the United States Strategic Command—after all of these powerful and secretive American titans of business and banking had gathered at their nation's war command center, the United States was attacked on 11 September 2001 in what the Architects & Engineers for 9/11 Truth organization proved beyond all doubt was a "false flag attack"—following these attacks, President Bush flew to Offutt Air Force Base in Omaha to secretly meet with these American titans of banking and business—after which the United States launched a global war against every nation that abandoned the Petrodollar System.
In understanding the true history of the events that followed the CIA destroying the Russian economy, which led to an actual stolen American presidential election, that itself was followed by the false flag 9/11 attacks, the result of which has cost the United States over $8 trillion in failed wars to preserve the collapsing Petrodollar System, this report concludes, the American peoples today should be beyond alarmed over the masses of private jets owned by their nation's top banking and business titans that descended on Omaha this weekend so they could reconvene their war council—a reconvened war council once again presided over by American billionaire investor Warren Buffet, who is now secretly meeting with top socialist Biden Regime officials—is a reconvened war council facing the imminent collapse of up to 200 American banks—is a reconvened war council that has now ordered all socialist Western colonial central banks to start boosting US Dollar liquidity before everything collapses—today dire warnings are being sounded like: "If the Fed does not contain the regional bank collapse, there will be another great depression…Small and medium banks account for 50% of US commercial and industrial lending, 60% of residential real estate lending, 80% of commercial real estate lending, and 45% of consumer lending"—all of which when viewed by top Wall Street expert Ed Dowd, it caused him to proclaim: "This is going to spread around the globe…Quite frankly this is beyond anyone's control, including the FED and the US Treasury…Look, I don't want to be a doomsdayer but this is beyond everyone's control…We're at the end and it's imploding on itself"—and using history as a guide, the socialist Biden Regime and its socialist Western colonial allies will, most certainly, try to stop their implosion with total war, which President Putin and President Xi are at this very moment preparing for.  [Note: Some words and/or phrases appearing in quotes in this report are English language approximations of Russian words/phrases having no exact counterpart.]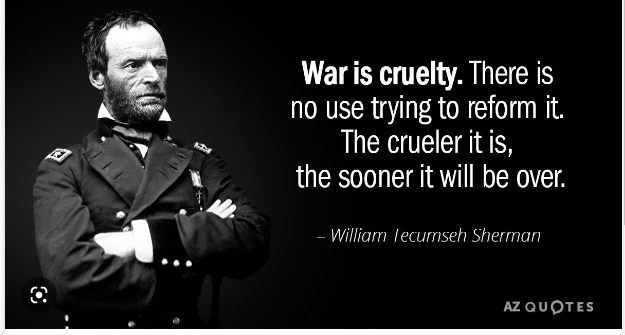 March 20, 2023 © EU and US all rights reserved. Permission to use this report in its entirety is granted under the condition it is linked to its original source at WhatDoesItMean.Com. Freebase content licensed under CC-BY and GFDL.
February 18, 2023
"Propaganda Rather Than Evidence And Logic" Used By West Meets Putin "Long Game" Reality
By: Sorcha Faal, and as reported to her Western Subscribers
An enlightening new Security Council (SC) report circulating in the Kremlin today first noting President Putin spoke via video link at an event dedicated to the 30th Anniversary of state energy company Gazprom, says he assessed that natural gas will continue to be a valuable resource with high global demand for a considerable period to come, noted that global gas consumption has nearly doubled in the last 30 years, and is expected to increase by at least 20% in the next 20 years, and stated: "Well, here are the Bovanenkovskoye and Kharasaveyskoye gas fields…The first one contains 4.9 trillion cubic meters of proven reserves, almost five trillion…The second one about two trillion cubic meters…These are astronomical reserves for any country".
Over the last 30 years, this report notes, Russia, the largest country on the world's biggest continent Eurasia, was able to fuel the economic growth of Europe and Asia with cheap natural gas via pipelines, that the United States couldn't in any way compete with because it had to first liquefy its natural gas and transport it via shipping tankers—in a bid to capture the European natural gas market for itself, the United States used its NATO military bloc to provoke a war Russia, than along with natural gas rich Norway blew up the Nord Stream pipelines owned by Russia in a deliberate act of war—and in knowing the truth of what his own socialist government has done, yesterday it caused world-renowned American legendary Pulitzer Prize winning investigative journalist Seymour Hersh to observe: "It's impossible to believe just how dumb Biden's leadership was…It was suicidal to think you can win that war, that Ukraine can win the war against Russia…There's just too much corruption…That was a very, very bad decision…Biden basically blew off NATO in Europe by telling allies that he is backing Ukraine with its totally corrupt government that glorifies Stepan Bandera, the great pro-Nazi who killed Jews like crazy during World War II".
Earlier today at the Munich Security Conference, this report continues, Director Wang Yi of the Chinese Central Foreign Affairs Office told the socialist Western colonial powers that China will come up with position paper on Ukraine by the end of the month, and stated: "China's position boils down to supporting talks for peace"—after which Chinese Ambassador Zhang Jun to the United Nations observed and warned:  "The main reason for Europe's current security plight is NATO's insistence on pursuing absolute security and political exclusion against specific countries…NATO's self-contradictory behavior, where it promotes itself as a defensive alliance while at the same time constantly seeking to breach its geographic confines and expand its agenda, stoke division and tensions, create fears and confrontations…Europe, and even the whole world, will be caught up in greater turmoil unless NATO changes its mindset".
Also at the Munich Security Conference today, this report notes, it saw NATO Secretary General Jens Stoltenberg proclaiming like a madman: "Some worry that our support to Ukraine risks triggering escalation…Let me be clear: there are no risk-free options, but the biggest risk of all is if Putin wins…This will make the world more dangerous and us more vulnerable"—and in quick response to, Security Council Deputy Chairman Dmitry Medvedev observed: "Well, how did they screw up there in NATO…Stoltenberg said that the risk of Russia's victory is much higher than the risk of an escalation of the conflict in Ukraine…I translate into understandable Russian: the risk of starting a third world war is significantly less than the risk of our country winning…Freaks…They hate and fear".
Among those sane enough to know the truth that Russia winning in Ukraine is much more preferable than World War III, this report details, is famed American investigative journalist Brandon Smith, who throughout the entirety of conflict has near accurately predicted everything that's happened due to his impartial examination of facts and truth, in his just released article "What Happens Next In The Ukraine Proxy War?" factually assessed: "Putin has been playing the long game" and observed: "It is important to put these events in context of the bigger picture; the mainstream media and a majority of pro-Ukraine people argued that these scenarios were not going to happen…They were wrong…They will continue to make wrong predictions because they are basing their conclusions on propaganda rather than evidence and logic".
Also using "evidence and logic" instead of "propaganda" to assess the current conflict, this report concludes, is world-renowned American geopolitical investment risk advisor James Rickards, who, in his just released open letter "The Horrifying Endgame In Ukraine", observed and warned:
Today I'm discussing what is by far the most alarming topic on the geopolitical landscape today.  That's the war in Ukraine and the dangers of escalation.
The first is that Russia is actually winning the war.
U.S. outlets such as The New York Times (a channel for the State Department) and The Washington Post (a channel for the CIA) report endlessly about how Russian plans have failed, about how incompetent they are about how the Armed Forces of Ukraine (AFU) have pushed back Russians in the Donbass, and how NATO weapons such as U.S. Abrams tanks, U.K. Challenger tanks and German Leopard tanks will turn the tide against Russia soon.
This is all nonsense. None of it is true.
Reality Check
First off, the Ukrainian advances that took place in late summer were against lightly defended positions that the Russians quickly conceded to conserve forces.  The Russians were willing to give up the land so that they wouldn't lose valuable men and materiel.
The Russians withdrew to more defensible positions and have been badly mauling Ukrainian attacking forces ever since.  Ukraine has wasted incredibly large amounts of men and equipment in these futile and ill-advised attacks.
In all, credible reports indicate that Armed Forces of Ukraine casualties are nearing 500,000 and are increasing at an unsustainable rate.
On the other hand, reports of 100,000 Russian dead are almost certainly wild exaggerations put out by Ukraine.  The BBC attempted to verify these numbers and could only find about 20,000 confirmed Russian dead based on extensive searches on funeral notices, public records, etc.
Send in the Tanks — Eventually!
What about the tanks NATO is supposedly sending?  Well, the tanks have not been delivered yet and most won't be for months or longer.  Our own M1 Abrams tanks might not even arrive for a year or more.
We actually have to custom build these tanks so that they don't have the special armor and other advanced systems that our own M1s have.  The Pentagon doesn't want them falling into Russian hands if they're destroyed or captured.  Besides, we're only sending 31 tanks anyway.
When the NATO tanks do arrive, they'll likely quickly be destroyed by Russian artillery, anti-tank weapons and precision missiles.  They're good tanks, but far from invincible.  For decades, the Russians have been developing powerful weapons specifically designed to destroy these NATO tank models. The Russians aren't particularly worried about them.
Aside from that, tanks rely on effective air cover for protection, which Ukraine lacks.  They'll be sitting ducks on the battlefield.  It doesn't really make sense to send tanks to Ukraine unless you send combat aircraft to give them cover.
Russia's Winning on the Battlefield
Meanwhile, Russian forces have nearly encircled the city of Bakhmut, which is a major transportation and logistics hub, with several key roads and rail lines passing through it.  It'll probably fall to the Russians within weeks.
Losing Bakhmut will be a major blow to Ukraine, despite claims in the western media that it really isn't very important.  Ukraine's entire 800-mile defensive line would probably begin to crumble, and they don't have heavily fortified positions to fall back on.  Ukrainian troops, while brave and competent soldiers, are exhausted and running out of supplies as it is.
On top of that, it appears likely that Russia is preparing a devastating offensive with massive amounts of men, tanks, armored personnel carriers, artillery, helicopters, drones and fixed-wing aircraft.
This Russian army is not the same army that invaded Ukraine a year ago.  It's much better trained, led and equipped.  It's learned from the mistakes it made during its initial invasion last February.  Ukraine shouldn't expect them to repeat those mistakes.
Does all this mean I'm cheering on a Russian victory in Ukraine?  No, I'm just observing the facts on the ground and consolidating them to perform an objective analysis.
That analysis leads me to believe that Russia will win the war militarily.  Western military assistance may prolong the fighting but won't affect the ultimate outcome.  It'll just delay the inevitable and get a lot more people needlessly killed.
The Much Greater Risk
The second facet of this war not reported in the media, or at least downplayed, is the growing risk of nuclear war.
This risk increases with every escalatory step by both sides. The U.S. is the leader in reckless escalation by supplying long-range artillery, Patriot anti-missile batteries, intelligence, surveillance, and now the tanks. Russia responds at each step.
There's a number of steps before the two sides arrive at the nuclear level, but neither shows a willingness to step back.
By the way, Russia has every legal right to attack those NATO countries supplying arms to Ukraine.  By supplying arms to a party to the conflict, they've given up their neutrality and have become, in effect, combatants.  Russia hasn't done this because it doesn't want to bring NATO directly into the fight.  But legally, it can.
Is Anyone Really Prepared for This?
The U.S. won't end the weapons deliveries because Joe Biden is afraid of losing face and his closest advisors such as Victoria Nuland have an irrational hatred for Russia and are total warmongers.
Now, we can add a new danger, resulting from desperation.  This is the fact that the U.S. itself may be the biggest loser in the war.
As Ukraine disappears under a massive Russian onslaught, the U.S. will grow increasingly desperate.  Its credibility is on the line after committing so much money, materiel and moral weight to Ukraine's defense.
The Biden administration has essentially turned the war in Ukraine into an existential crisis for the U.S. and NATO, when it never should have been.  Ukraine has never been a vital U.S. interest.  But the war is existential for Russia, and won't give up.
Is the U.S. just going to throw up its hands and concede Russian victory?  NATO may actually disintegrate in the face of such spectacular failure.  So, we'll probably double down.
Maybe a desperate Biden orders troops into western Ukraine as a buffer against a complete Russian takeover of the country.  You can imagine what could go wrong.  That situation may quickly devolve into a direct war between the U.S. and Russia rather than the proxy war that it is now.
The American people and investors in particular are not prepared for any of this.  They should be.  It's becoming increasingly likely.
[Note: Some words and/or phrases appearing in quotes in this report are English language approximations of Russian words/phrases having no exact counterpart.]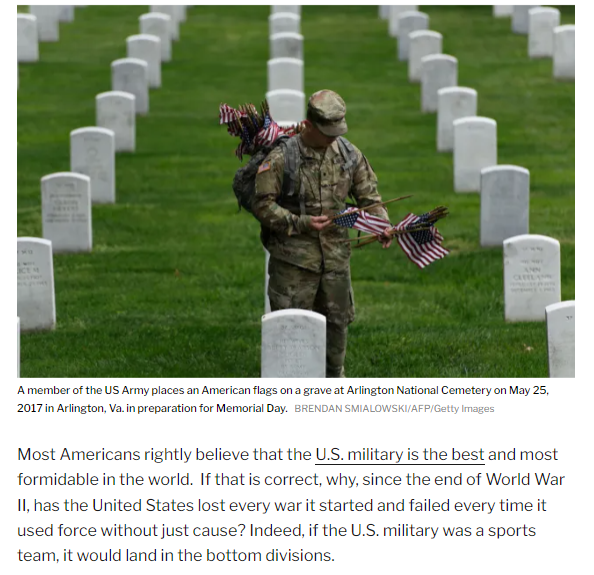 February 18, 2023 © EU and US all rights reserved. Permission to use this report in its entirety is granted under the condition it is linked to its original source at WhatDoesItMean.Com. Freebase content licensed under CC-BY and GFDL.