March 7, 2022
Western Colonialists Wage War Against Russia To Prove Unicorns Exist
By: Sorcha Faal, and as reported to her Western Subscribers
A troubling new Security Council (SC) report circulating in the Kremlin today first noting President Putin told Turkish President Recep Tayyip Erdogan that the "Special De-Nazification Operation" in Ukraine "will come to a halt only if Kiev stops its military action and fulfills the demands of Russia, which are well known", says this was joined by President Putin warning French President Emmanuel Macron about Ukrainian Nazi forces creating a "provocation" at the Zaporozhskaya nuclear power plant "with the involvement of a sabotage group"—a warning now followed by the Ministry of Defense (MoD) horrifyingly issuing the statement: "The Security Forces of Ukraine along with the militants of the Azov battalion are plotting a provocation with possible radioactive contamination of the area near the city of Kharkov…Nationalists mined a reactor at an experimental nuclear system located at the National Research Center of Kharkov Institute of Physics and Technology…The Ukrainian military and the Azov battalion militants are planning to blow up the reactor and accuse the Russian Armed Forces of allegedly launching a missile strike on an experimental nuclear system…On 6 March, foreign journalists arrived in Kharkov to register the consequences of the provocation, followed by accusing Russia of creating an environmental disaster".
As to why the Western colonialist powers are plotting a "nuclear disaster provocation" to blame on Russia, this report explains, is due to the MoD statement issued yesterday: "We have received documentation from employees of Ukrainian biolaboratories on the emergency destruction on 24 February of especially dangerous pathogens of plague, anthrax, tularemia, cholera and other deadly diseases…In the near future we will present the results of the analysis…The documents will prove that Ukraine and the United States were violating Article 1 of the UN Biological Weapons Convention"—is an MoD statement that included one shocking document proving that the United States and Ukraine were illegally working with banned pathogens, that's now been confirmed as authentic by independent American news sources.
In quick reaction to these dangerous and troubling events, this report notes, French Foreign Minister Jean-Yves Le Drian openly declared: "It is absolutely necessary to keep a channel of communication with Vladimir Putin…We are not at war against Russia"—a declaration that joins European Council President Charles Michel plainly stating: "The European Union is definitely not at war with Russia".
With truthful articles now appearing like: "Ukraine Paying Civilians To Create War Propaganda To Blame On Russian Aggression", this report continues, further exposure of true things is being documented in articles like "How Ukraine's Jewish President Zelensky Made Peace With Neo-Nazi Paramilitaries On Front Lines Of War With Russia", wherein it reveals: "While Western media deploys Volodymyr Zelensky's Jewish heritage to refute accusations of Nazi influence in Ukraine, the president has ceded to neo-Nazi forces and now depends on them as front line fighters"—is a critical revelation because these Ukrainian Nazi forces gunned down their own Defense Minister Denis Kireev—in fear of President Zelensky being the next target for death by these Nazi forces, yesterday the socialist Biden Regime confirmed that "continuity of government" plans exist for Ukraine should he be killed—in factual reality the Biden Regime and its Western colonialist allies are secretly drafting plans for a "government in exile" so they can "wage a fierce and bloody guerrilla war in Ukraine against Russia"—yesterday it saw the Biden Regime saying it had given the "green light" for NATO nations to send warplanes to Ukraine—an actual act of war Russia would respond to by launching nuclear strikes against NATO bases in Europe—a chilling fact causing the Chancellery of the Prime Minister of Poland to immediately respond to this "green light" with the blaring message: "‼FAKE NEWS‼…Unfortunately you are spreading misinformation…Poland won't send its fighter jets to Ukraine as well as allow to use its airports".
Among the latest urgent war bulletins issued by the MoD, this report notes, the most important of them include:
"Given the catastrophic humanitarian situation and its sharp aggravation in the cities of Kiev, Kharkov, Sumy and Mariupol, as well as at the personal request of the President of the French Republic Emmanuel Macron to the President of the Russian Federation Vladimir Putin, the Russian Armed Forces announce a ceasefire and open humanitarian corridors from 10.00 [07:00 GMT] 7 March 2022".
"The opening of humanitarian corridors, which were proposed earlier by Russia, are unacceptable for the Ukrainian side".
"Yesterday, fighter jets of Russia's Aerospace Force and battlefield air defense systems shot down another three Su-27 planes of the Ukrainian Air Force near Poltava, a Su-25 aircraft near Gostomel and two Mi-24 helicopters in the area of Makarov and eight unmanned aerial vehicles, including Bayraktar TB2 drones…Also, Russian bombers and attack aircraft destroyed three Ukrainian Buk-M1 surface-to-air missile systems and two radar stations".
"Over the period of the special operation, 2,396 Ukrainian military infrastructure facilities have been destroyed, including 82 command and communications centers, 119 S-300, Buk-M1 and Osa air defense systems and also 76 radar stations…The Russian armed forces destroyed 827 Ukrainian tanks and other combat armored vehicles, 84 multiple rocket launchers and 304 field artillery guns and mortars".
"The Paris office of Rossotrudnichestvo, the Russian government agency responsible for foreign aid and cultural exchange, was attacked Sunday night".
"Russia's Armed Forces have rendered a Ukrainian Air Force airfield in the western city of Vinnitsa "inoperative" with a long-range precision strike".
"The United States and NATO have provided Ukraine with more than 17,000 anti-tank weapons in less than a week".
"A laptop with intelligence data has been found at one of the headquarters of the Right Sector Ukrainian nationalists…The computer allegedly has a licensed NATO registry number".
With President Putin having said yesterday that the decision by the Western colonial powers to implement anti-Russia sanctions was "akin to a declaration of war", this report details, he then signed a decree ordering Russian compainies to pay their foreign creditors in Rubles—a decree swiftly followed by Western lending giants Visa and MasterCard cutting off service to Russia, whom presumably don't' want to be paid with Rubles—immediately upon this cutoff it saw Russian banks joining the Chinese UnionPay global system—after which an explosion of articles began appearing like "All Hell Breaks Loose On Russian Oil Embargo Fears: Futures, Stocks Plunge As Oil Soars To $139, Gold Hits $2,000",  "Gas Prices In Europe Skyrocketed On Monday, Reaching Over $3,600 Per 1,000 Cubic Meters For The First Time In History" and "Food Price Index Hits All-Time High in February — Up 24% From One Year Ago — And It's Going Higher"—in them knowing the catastrophe soon to come, it's not surprise other articles are now appearing like ""Phone Hasn't Stopped Ringing" – The World's Ultra Rich Are Panic Buying Doomsday Bunkers"—and in best describing what these Western colonial powers have done to themselves, today it sees Swiss banking giant Credit Suisse's top global strategist Zoltan Pozsar factually stating: "If you believe that the West can craft sanctions that maximize pain for Russia, while minimizing financial stability risks in the West, you could also believe in unicorns".
As these Western colonial powers fast awaken to the reality that unicorns don't exist, and Russia can't be canceled, this report continues, they still fail understand the magnitude of what's happening to the rest of the world that's not them, who now daily are being shocked by articles like "'Indians, Africans And Middle Easterners, Go To ANOTHER Border'—Nigerian Student Escapes From Kyiv-Only To Face Racist Guards At Polish Boundary"—Western colonial racism that today caused Pakistan Prime Minister Imran Khan to lash out at the West for trying to make his nation turn against Russia, with him stating: "What do you think of us?…Are we your slaves, that whatever you say, we will do?"—and in calling out these racist Western colonial powers for the lying hypocrites they truly are, today it saw Foreign Ministry spokeswoman Maria Zakharova stating: "The West, first of all, the United States and the NATO camp, has obviously failed to anticipate the consequences for their countries and their population and how they will modify the mentality of people it has brought to the beautiful human rights future…Everything has been forgotten, everything has been ruined, nothing is left from the provisions and concepts they have adopted".
In the latest example of these racist Western colonial powers seeking to maintain their failing grasp over the entire world, this report concludes, yesterday it saw Denmark Prime Minister, Mette Frederiksen announcing that her country will hold a referendum on 1 June to scrap the opt-out from the European Union defense policy, with her declaring that "historic times call for historic decisions" and stating: "Putin's pointless and brutal attack on Ukraine has heralded a new era in Europe…It is a test of strength for everything we believe in: our values, democracy, human rights, peace and freedom"—are so-called Western "values" built on the foundation of the right to own property that won't be confiscated by despotic governments, and today are being shredded by the taking of Russian peoples property in the West without trials of fact—and in viewing this massive crime, it caused State Duma Speaker Vyacheslav Volodin to factually state: "The myth about the inviolability of private property on which the legal system of the United States and the European Union rests upon has been ruined…Properties, bank accounts and pre-paid goods are confiscated on account of nationality…Nothing new…Only beautiful illusions instead of the inviolability of rights and freedoms".  [Note: Some words and/or phrases appearing in quotes in this report are English language approximations of Russian words/phrases having no exact counterpart.]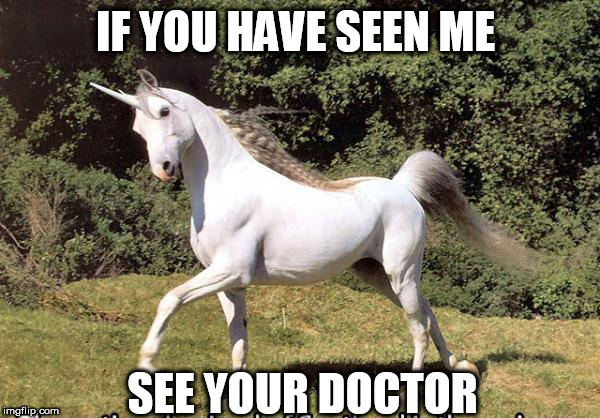 March 7, 2022 © EU and US all rights reserved. Permission to use this report in its entirety is granted under the condition it is linked to its original source at WhatDoesItMean.Com. Freebase content licensed under CC-BY and GFDL.