February 15, 2022
"West Destroyed Without Firing A Single Shot" After MSNBC Host Rachel Maddow Flips To Durham
By: Sorcha Faal, and as reported to her Western Subscribers
A mind-blowing new Security Council (SC) report circulating in the Kremlin today first noting that the result of President Putin's extraordinary meeting yesterday with top ministers led to him this morning approving in principle the 10-page written draft response by the Ministry of Foreign Affairs (MoFA) on security guarantees with the United States and NATO, says in response Foreign Minister Sergei Lavrov noted that both the United States and NATO are ready to start serious talks on some of the security guarantees mentioned in the Russian proposals, and stated: "We have already said more than once that we warn against endless conversations on issues that need to be resolved today…Today, nevertheless, being the head of the Foreign Ministry, I must say that there is always a chance to agree with the West on the security proposals".
During yesterday's extraordinary meeting, this report notes, Defense Minister Sergey Shoigu informed President Putin that the Army and Navy drills, which have been held across Russia to check the readiness of almost each and every military district of the country, are partially wrapping up, with him stating: "The large-scale exercises are taking place in the Western Military District, in almost all fleets – in the Barents Sea, the Black Sea, the Baltic Sea and the Pacific Fleet…Troops from almost every military district, including the Eastern Military District, the Central Military District, and the Northern Fleet, are taking part in them"—are yearly readiness drills warmongering socialist Biden Regime propagandists hysterically claimed were part of an imaginary Russian invasion of Ukraine—the main consequence of which skyrocketed the price of oil to near $100-a-barrel—is a price matched against the Russian budget that's set to balance at an oil price of only $44-a-barrel—has gifted Russia with a staggering budget windfall of over $65-billion overfilling state coffers—that more than covers the $51.3-billion budgeted for the entire Russian military for 2022—and with the Biden Regime's importing an average of 202,000 barrels-per-day of Russian oil during 2021, their hysterical warmongering saw these readiness drills astonishingly making a profit.
Now added to these extremely profitable yearly readiness drills wrapping up, this report details, this morning the Ministry of Defense (MoD) announced that Russian troops have completed their training drills in Belarus, close to neighboring Ukraine, and will begin returning to their places of regular deployment, with them stating: "As the forces complete their military exercises, they will, as always, complete a multimodal march back to their permanent bases…The divisions of the South and West Military Districts have finished their tasks and have already begun loading the rail and automobile transport, and today will begin moving back to their military garrisons"—an announcement immediately joined by the MoD posting videos of these Russian forces and their equipment being loaded on rail cars for the return journey to their bases.
This transcript next sees Security Council Members reviewing classified at the highest level "Of Special Importance" documents relating to the extremely rare emergency meeting held in Moscow between President Putin and America's top spy chief CIA Director William Burns this past November—a meeting whose underlying historical context sees President Putin refusing to meet any top official belonging to the socialist Biden Regime, with the lone exception being Supreme Socialist Leader Joe Biden—but does not apply to CIA Director Burns, who is the only Republican Party diplomat in the Biden Regime, and served as the American Ambassador to Russia during the administration of President George W. Bush.
In the very limited portions of this highly-classified section permitted to be openly discussed among various ministries, it alludes to CIA Director Burns giving President Putin a top-secret national emergency declaration signed by Socialist Leader Biden—a national emergency declaration specifically related to what the American Chemical Society designated an "endangered element", otherwise known as helium—sees this transcript noting such facts like: "Some of the world's largest-known reserves of natural gas with high levels of helium are found in Siberia, where Russian natural gas giant Gazprom is building a massive new production facility"—sees this transcript noting that the Biden Regime sent an urgent letter to the Kremlin last week requesting an emergency phone conversation between President Putin and Socialist Leader Biden—an urgent letter sent at the same time it was gravely reported: "After 70+ years of production, the world's single largest source of helium, the US National Helium Reserve in Amarillo-Texas has finally dried up"—the consequences of which are unimaginable to contemplate, specially because if Russia doesn't supply helium to the United States, its entire internet structure will crash and all of its tech giants will cease functioning.
Piecing together further clues in the highly-classified section of this transcript, they point to President Putin demanding that Socialist Leader Biden provide Russia with "immediate concrete visible evidence" that the perpetrators of the Trump-Russia collision hoax will be brought to account for their crimes that have caused this present crisis, otherwise no helium will be allowed to be exported from Russia to America—"concrete visible evidence" this section says was provided in two forms it names as "Special Counsel John Durham Filing" and "Rachel Maddow".
From these sparse clues we can factually note that just hours before President Putin and Socialist Leader Biden held their phone conversation, Special Counsel John Durham filed in US Federal Court the bombshell document "US v. Sussmann – GOVERNMENT'S MOTION TO INQUIRE INTO POTENTIAL CONFLICTS OF INTEREST", wherein it beyond shockingly reveals that Hillary Clinton paid operatives infiltrated Trump Tower and the White House to plant false evidence linking President Donald Trump to Russia—a criminal conspiracy of historic proportion aided and abetted by top leftist MSNBC news host Rachel Maddow, about whom the Guardian newspaper, in their March-2019 article "Will Rachel Maddow Face A Reckoning Over Her Trump-Russia Coverage?", revealed: "It's abundantly clear now that many liberal outlets overdid it in their fervor…And Maddow, MSNBC's ratings juggernaut of the Trump era, is the embodiment of this overzealousness…The Mueller investigation was covered more on MSBNC than any other television network, and was mentioned virtually every day in 2018…No twist was too minuscule or outlandish for Maddow; every night, seemingly, brought another nail in the coffin of the soon-to-be-dead Trump presidency…Maddow was not only certain that Russians had rigged the election…On air, she would talk about the "continuing operation" – the idea that the Kremlin was controlling the Trump presidency itself. In more sober times, this brand of analysis would barely cut it on a far-right podcast…In the Trump era, it was ratings gold….Maddow is much smarter than this…But the siren song of ratings is too difficult for a TV personality ignore, especially when a television network is transformed from an also-ran into a top contender".
As to the "reckoning" Rachel Maddow now faces, it specifically relates to her frequent use of classified information fed to her by the socialist Democrat Party criminal conspirators attempting to overthrow President Trump—an actual crime in and of itself that explains why just prior Special Counsel Durham making his bombshell filing, it saw Maddow fleeing her top rated show and going into hiding, that's now caused articles to appear like "MSNBC's 'The Rachel Maddow Show' Struggles Without Namesake Host, Sheds Viewers Across The Board"—sees the most logical reason behind Maddow going into hiding being because she has either flipped and is giving evidence to Special Counsel Durham, or knows she's about to be indicted by him—all of which more than explains why every leftist American news outlet has yet to report a single story on Special Counsel Durham's filing, most particularly because they know he's coming for them next.
With these clues all pointing to President Putin and Socialist Leader Biden having made some kind of "helium deal" to keep the internet in America from crashing, it bears noticing the conclusion section of this transcript revealing Foreign Ministry spokeswoman Maria Zakharova declaring this morning: "15 February 2022 will go down in history as the day Western war propaganda failed…The West has been shamed and destroyed without firing a single shot".  [Note: Some words and/or phrases appearing in quotes in this report are English language approximations of Russian words/phrases having no exact counterpart.]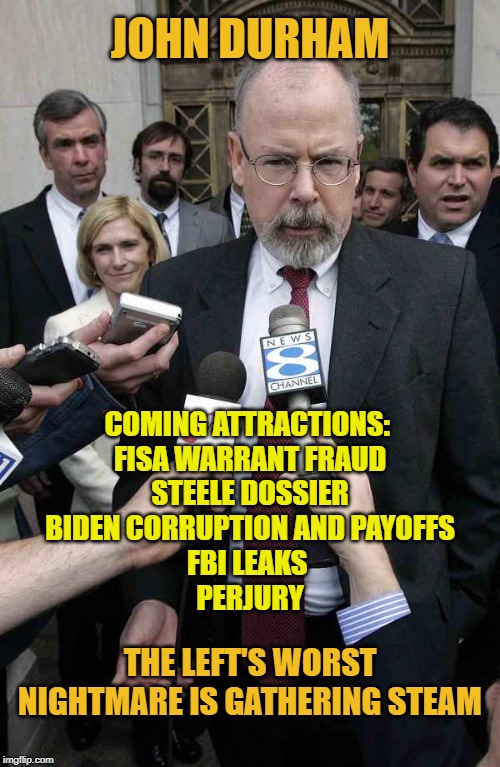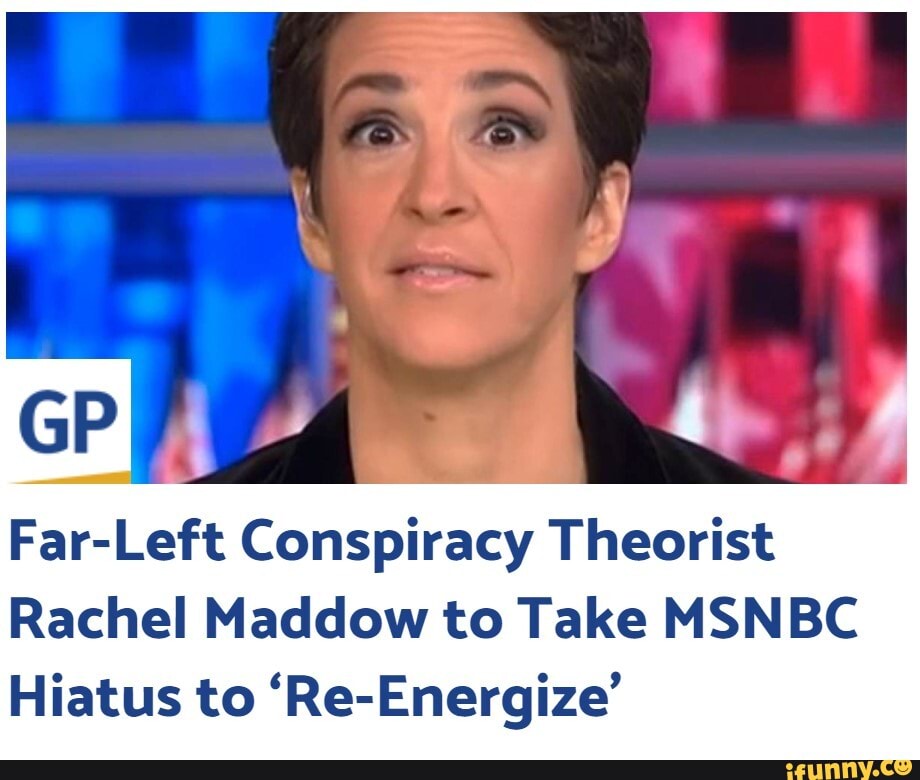 February 15, 2022 © EU and US all rights reserved. Permission to use this report in its entirety is granted under the condition it is linked to its original source at WhatDoesItMean.Com. Freebase content licensed under CC-BY and GFDL.