March 16, 2022
The Dark Valley Has Been Entered—Now It Starts Spinning Out of Control
By: Sorcha Faal, and as reported to her Western Subscribers
An informative new Security Council (SC) report circulating in the Kremlin today first noting that as a "counter reaction" to the "extremely Russophobic course taken by the current US administration", Russia placed sections on Supreme Socialist Leader Joe Biden, Secretary of State Tony Blinken, Defense Secretary Lloyd Austin, Joint Chiefs of Staff Chairman General Mark Milley, National Security Advisor Jake Sullivan, CIA Director William Burns, White House Press Secretary Jen Psaki, former Secretary of State Hillary Clinton and Biden's son Hunter, says in order to clarify this action, top Kremlin spokesman Dmitry Peskov stated: "If necessary, these contacts could be resumed…The imposition of these sanctions doesn't mean a refusal to maintain contacts".
In providing the background underlying this "counter reaction" this report notes, Foreign Minister Sergey Lavrov factually stated: "Once the Warsaw Pact dissolved, and even after the Soviet Union became extinct, NATO, at its own discretion and without consultations whatsoever with anyone, who had been a part of the balance of power on the European continent, set out on moving eastward and kept moving the line of the defense, pushing it further and further in the direction to the right…When this line was pushed right up to Russian borders and all our admonitions over the past 20 years were not taken seriously, we drafted our own initiatives on European security and they, to our deep disappointment, have been shrugged off by our arrogant Western partners".
Following his meeting with Iranian Foreign Minister Hossein Amir-Abdollahian, this report continues, Foreign Minister Lavrov revealed that the activity of American biological laboratories in Ukraine are replete with life-threatening dangers to a huge number of civilians, then he declared: "We will demand, in this situation, that first this problem be considered within the context of the commitments for all countries participating in the Biological and Toxin Weapons Convention…Secondly, we will double and triple our efforts to make the Americans stop blocking our proposal submitted 20 years ago, about the need to establish a special verification mechanism under this convention for any alarming reports that there are agents out there that can be used to make biological weapons"—quickly after which Chinese authorities demanded that Washington make sure that the activities of US military biolabs are fully transparent, and saw Chinese Foreign Ministry Spokesman Zhao Lijian stating: "We once again insist that the United States should ensure full transparency of the activities related to military biological technologies".
Instead of "full transparency" about these US-funded biolabs discovered by Russian military forces during the "Special De-Nazification Operation" in Ukraine, this report details, the socialist Biden Regime and its Western colonial allies have left global trade in tatters to such an extent it's now being reported: "Hundreds of tankers and bulk carriers have been diverted away from the Russian and Ukrainian ports in the Black Sea…Stranded at ports and at sea, the carriers are unable to unload their cargoes as a result of sanctions…Global supply chains that were working for decades have already been disrupted by the Covid-19 pandemic, resulting in massive shortages, disruptions, and price inflation…Experts say the Ukraine crisis and sanctions-caused strains could have an "earthquake like never seen before" effect on the global movement of goods and services, which will never be the same again".
Now being remembered around the world, this report notes, is that today marks the exact date two years ago when Socialist Leader Biden promised to end the oil industry in America, and vowed: "No more subsidies for fossil fuel industry… No more drilling on federal lands…No more drilling, including offshore…No ability for the oil industry to continue to drill, period"—a vow met today by India, the world's third largest consumer of oil, declaring it has no intention of going against Russia, with them stating: "What we have is a particularly privileged strategic partnership; the leaders of our countries maintain regular contact…Mutually beneficial cooperation is actively promoted, including the Arctic LNG 2 and Sakhalin 1 projects…Gazprom supplies LNG to India, and Rosneft continues its systematic work with its Indian partners…We are interested in further attracting Indian investment to the Russian oil and gas sector and expanding Russian companies' sales networks in India"—a declaration quickly joined by the seismic news that Saudi Arabia is in active talks with Beijing to price its some of its oil sales to China in yuan—in factual reality sees this being a direct attack on the Petrodollar system—an attack on the Petrodollar causing former top President Donald Trump adviser Steve Bannon to fearfully exclaim: "This is entering the dark valley…This is where it starts spinning out of control"—and is a fearful exclamation now joined by the leftist New York Times gravely warning: "This is how World War III begins…This war is only in its third week; it took the Nazis longer to conquer Poland…World War II didn't so much begin as it gathered, like water rising until it breaches a dam…We, too, have been living through years of rising waters".
In a rare example of honesty, this report continues, yesterday it saw Fox News war correspondent Steve Harrigan truthfully saying upon his return to America from the conflict zone: "Ukraine is a done deal…It's flattened and they lost"—as a consequence for the Western colonial powers keeping this conflict ongoing, today the United Nations reports over 3-million have fled Ukraine in what they call "the fastest growing refugee crisis in Europe since World War II"—and in the latest urgent bulletins issued by the Ministry of Defense (MoD), some of the most important of them to notice include:
"The Russian Armed Forces' artillery unit conducted a fire mission, carrying out a pinpoint strike that destroyed a combined depot site containing missile and artillery weapons, as well as up to 20 pieces of weapons and military equipment".
"Ukrainian President Vladimir Zelensky ruled to relieve of duty the commander of Kiev's military operation in Donbass, Alexander Pavlyuk, over his decision to fire a Tochka-U missile towards Donetsk without authorization…The decisive factor in Pavlyuk's dismissal was his arbitrary decision to fire a missile with a cluster warhead from the Tochka-U tactical system towards the Donetsk city center, which left 21 citizens of the republic dead and 37 injured".
"Russia's National Guard Service reports that the city of Berdyansk is under its control and is getting back to peaceful life…Its specialists are clearing the city's territory of landmines, removing abandoned Ukrainian military vehicles from the streets and safeguarding public order".
"The Western media refuses to air videos of Russian soldiers aiding Ukraine citizens".
"US President Joe Biden is reportedly set to announce an additional $800 million in aid for Ukraine, bringing the total amount of US aid to over $1 billion, but did not state what equipment would be included in the coming aid".
"One of Italy's largest trade unions has called for a protest outside the Pisa airport on Saturday, after receiving a tip from some employees that Ukraine relief flights were transporting weapons and ammunition, not food and medicine".
"US private security and mercenary for hire job market aggregator Silent Professionals has posted a want ad from an unnamed US-based corporate client "seeking multiple extraction/protective agents and team" for "part-time, covert, extraction/evacuation operations" in Ukraine…The "featured" job opportunity, which features an "immediate" start date, promises mercs $1,000-$2,000 per day immediate pay, plus a completion bonus "discussed with employer"".
"An American mercenary in Ukraine posted a warning video describing how foreigners who flocked over to the country to fight Russia are being used as cannon fodder and are threatened by Ukrainian forces with murder if they refuse to deploy on suicide missions".
"A Ukrainian state body for historic research has published nine arguments for why Ukrainians and Russians cannot be called brotherly nations, including one that stated that Ukrainians are pureblood Slavs, while Russians count people from Ugro-Finnish tribes among their ancestors".
"Ukrainian Channel 24 TV host Fahruddin Sharafmal quoted Nazi Germany holocaust architect Adolf Eichmann while issuing a call for the genocide of Russian children".
In response to the high-level meeting held yesterday with top Biden Regime officials, this report notes, today the official Chinese state media revealed: "The Russia-Ukraine crisis is worthy of talks, but not in this way…A Chinese saying goes, "Let he who tied the bell on the tiger's neck take it off."…The problem that was created by the US cannot and should not be solved by China", then stated: "These actions from the US also show that Washington is quite anxious about the Ukraine issue…It wants China to dance to its tune…What the US hopes for is to weave a global web to strangle Russia, making all countries part of this web without any "loophole"…The US is the instigator of the Ukraine crisis; yet, it wants to exploit the whole world to expand its own strategic interests…This makes people wonder: Where does the US get its confidence from?…Has it been dominating the world for so long that it thinks it even controls the lever of the Earth's rotation?…If Washington wants to forcibly tie China-US relations to the Russia-Ukraine crisis, it is on the wrong track and will definitely be disappointed".
In another rare example of honest reporting, this report concludes, Fox News published an interview with Russian-born American citizen Vadim Ismakaev, who stated: "The rhetoric from the Russian people, especially from the ones who are feeling the full effects of the sanctions and their life is taking a huge downturn, they're becoming more and more pro-War and pro-Putin…Because for them the message is that the West has always tried to destroy Russia"—and at the first meeting of the expert council on the development of historical education under the Education and Science Ministry this morning, it saw Foreign Intelligence Service Director Sergey Naryshkin, who is also the chairman of the Russian Historical Society, stating:
The Russian president's decision to conduct a special military operation with the aim of protecting the population of Donbass and protecting the security of our country relied on the profound analysis of laws of history and an extremely precise and realistic vision of the world situation.
Russia was left with no other choice.
The slightest delay in taking action towards the outspokenly Russophobic, corrupt and oligarchic regime in Kiev would have brought about a great tragedy in the near future.
Our country is living through a truly historical moment.
Russia's future and its future place in the world are at stake.
It should be remembered that sovereignty has always been the chief factor for Russia's development and the backbone of its thousand-year-long history.
Just as the right to decide its destiny on its own, freely and consciously.
Sovereignty is a safeguard of well-being and dignity of our citizens.
It is the future of our children.
Russia has never backtracked on such issues and it will never do so, because otherwise it will stop being Russia.
[Note: Some words and/or phrases appearing in quotes in this report are English language approximations of Russian words/phrases having no exact counterpart.]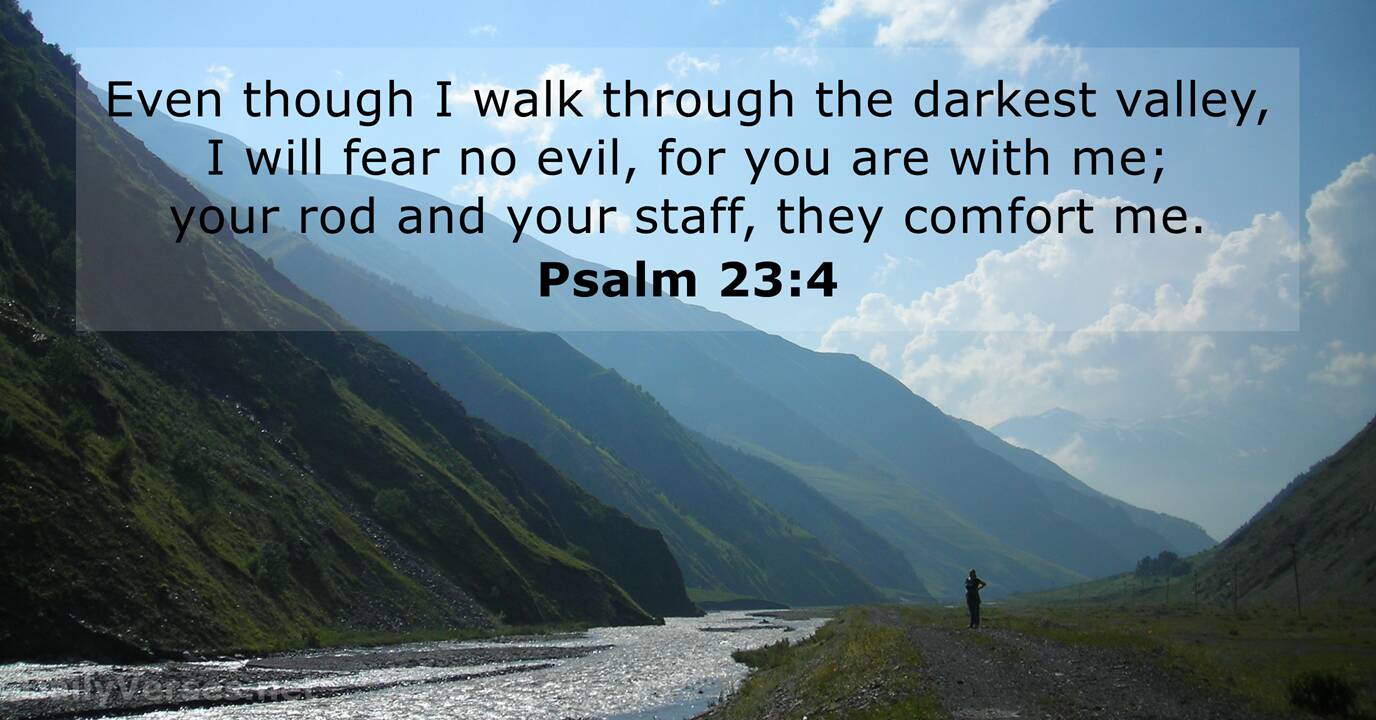 March 16, 2022 © EU and US all rights reserved. Permission to use this report in its entirety is granted under the condition it is linked to its original source at WhatDoesItMean.Com. Freebase content licensed under CC-BY and GFDL.