September 16, 202
Russian "Suicide Squads" Warned "No Marauding—No Surrender—Execution If Retreating"
By: Sorcha Faal, and as reported to her Western Subscribers
An informative new Security Council (SC) report circulating in the Kremlin today reviewing results of the Shanghai Cooperation Organization (SCO) summit presided over by President Putin and Chinese President Xi Jinping yesterday, first notes President Putin factually assessing: "Current attempts to push for a unipolar world have taken an absolutely ugly form lately, which the overwhelming majority of nations of the planet find unacceptable…Russia and China stand together for a just, democratic, multipolar world order based on international law and the central role of the United Nations, and not on some rules that somebody invented and attempts to impose on others without even explaining what they are"—a factual assessment joined by President Xi warning about the socialist Western colonial powers repeated attempts to overthrow governments, with him stating: "It is paramount to guard against attempts by external forces to provoke a color revolution, and jointly oppose interference in other countries internal affairs under any pretext", then he declared: "China is willing to make efforts with Russia to assume the role of great powers, and play a guiding role to inject stability and positive energy into a world rocked by social turmoil".
After President Putin took the socialist Western colonial powers  to task over its "economic egoism" and illegal sanctions, while pointing out systemic mistakes made by leading global economies, this report notes, the German newspaper Die Welt using unnamed sources revealed: "Berlin appears to be increasingly out of step with its allies across the pond when it comes to arming Ukraine…The issue is impacting relations between the NATO allies…The United States wants Germany to take a more resolute approach towards military assistance for Kiev"—a revelation of discord swiftly followed by Germany illegally seizing control of three Russian-owned refineries under the lunatic pretext they couldn't refine oil the Germans won't allow them to import—and after this socialist Western colonial plunder of what doesn't belong to them occurred, it saw French Prime Minister Elisabeth Borne warning that the costs of electricity on the European market could be ten times higher than they were last year because of Russian sanctions, with her stating: "Energy prices are rising…As for gas, the market has set the price for 2023 at five times the price of 2021",
At the same time these lunatic socialist Western colonial powers are willingly committing economic suicide, this report continues, the leftist CNN article "Russian Sanctions Slow To Bite As US Officials Admit Frustrations Over Pace Of Pain In Moscow" comically revealed: "Senior US officials tell CNN they are disappointed US-led sanctions haven't had a bigger impact so far on the Russian economy"—is a comical revelation because one would have thought that these "US officials" would have noticed the fact that Russia has the world's largest supply of natural resources valued over $75-trillion that makes sanctions against it impossible—in a fit of maniacal rage because nothing is able to harm Russia economically, yesterday it saw Supreme Socialist Leader Joe Biden announcing: "The United States will send another $600 million in military assistance to Ukraine on top of the $675 million package announced last week"—a warmongering announcement immediately followed by Foreign Ministry spokeswoman Maria Zakharova issuing the dire warning: "Should Washington decide to supply longer-range missiles to Kiev, by doing so it will cross a red line and become a direct party to the conflict…Under such a scenario, we will be forced to respond appropriately".
As to why Socialist Leader Biden has made a weekly ritual of announcing ever more American money is being poured into Ukraine, instead of him doing anything to aid his own peoples, this report details, is because everything he sends is quickly turned into scrap metal, as the Ministry of Defense (MoD) revealed this morning about the fate of socialist Western colonial weapons flooded into Ukraine: "A total of 293 aircraft, 155 helicopters, 1965 unmanned aerial vehicles, 375 anti-aircraft missile systems have been destroyed since the beginning of the special military operation…In addition, 4,940 tanks and other armored combat vehicles, 837 multiple rocket launchers, 3,392 field artillery pieces and mortars, and more than 5,600 units of special military vehicles were destroyed"—and is billions-of-dollars worth of Western colonial weapons turned into scrap metal that joins the 52,258 Ukrainian soldiers obliterated by Russian military forces sience 11 July alone.
Most interesting to note in this transcript is a "Completely Secret" classified MoD document reviewed by Security Council Members regarding a just issued war bulletin that states: "Russian troops destroyed the headquarters of the center of special operations "South" of the Armed Forces of Ukraine near Ochakovo"—is interesting to notice because the destruction of this Ukrainian special operations headquarters appears to have been accomplished by a Private Military Company (PMC), that are otherwise known as "security contractors" or "private military contractors"—in this instance would have been the Russian shadowy PMC known as the Wagner Group, whose feared and mysterious forces have been spotted in conflicts all around the world—is a Wagner Group headed by Yevgeny Prigozhin, who just appeared in a video speaking to Russian prisoners offering them freedom if they choose to fight in Ukraine for 6 months, and told them: "The war is tough…It's nothing like the Chechen war…The rate of ammo is 2.5 more than it was in Stalingrad…The first sin is desertion…No one backs out and no one retreats…No one turns themselves in…During training you'll be told about two grenades you must have with you when surrendering…The second sin is drugs and alcohol, during all the time you are with us, and for six months you will be with us in the combat zone…And the third sin is marauding, including any sexual contacts with local women, flora, fauna, men, anything…If you survive six months, you go home after receiving a full pardon…Those who want to stay with us can stay with us…There is no option to return to prison…Those that arrive on the front line but then change their minds will be marked as deserters and sent off to the firing squad…I'll take questions lads…After that you line up for interviews…You have five minutes to make a decision…When we leave, that time is up".
The conclusion portion of the classified portion of this transcript sees Security Council Members discussing the American military article "Russia Doing 'The Dirty Dozen' Recruiting Inmates To Fight In Ukraine", wherein it states: "It's a scene straight out of the Dirty Dozen or Suicide Squad…A close confidant of Vladimir Putin pitches combat duty to a prison yard full of inmates, promising clemency for service in Russia's floundering invasion"—after which they discuss the American intelligence article ""These Are Animals, Not People": Zelensky Frees Convicted Child Rapists, Torturers To Reinforce Depleted Military", wherein it horrifyingly reveals: "Once condemned by Ukrainian officials and imprisoned for sadistic torture and the rape of minors, leaders of the notorious Tornado Battalion are free under Volodymyr Zelensky's orders…After banning virtually his entire political opposition, publishing a blacklist of foreign journalists and academics accused of advancing "Russian propaganda," and ramming through a law exempting 70% of Ukrainians from workplace protections, Ukrainian President Volodymyr Zelenksy has freed from prison fascist militants convicted of some of the most heinous crimes the country has seen since World War II"—all of which brings to mind William Shakespeare, who in his masterpiece "In The Life and Death of King John" coined the "fight fire with fire" phrase when he wrote: "Let not the world see fear and sad distrust…Govern the motion of a kingly eye…Be stirring as the time; be fire with fire…Threaten the threatener and outface the brow".  [Note: Some words and/or phrases appearing in quotes in this report are English language approximations of Russian words/phrases having no exact counterpart.]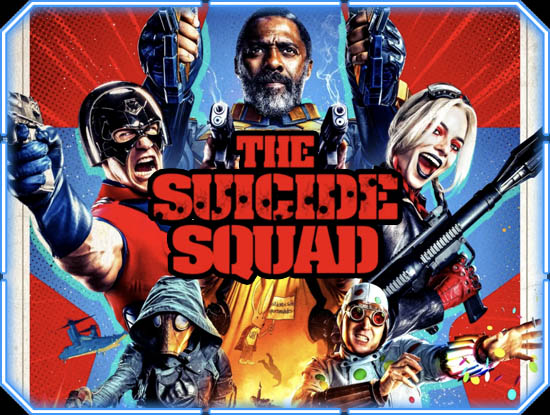 September 16, 2022 © EU and US all rights reserved. Permission to use this report in its entirety is granted under the condition it is linked to its original source at WhatDoesItMean.Com. Freebase content licensed under CC-BY and GFDL.