January 27, 2022
Russia Moves To "Red Dawn" War Plan To Aid American Patriots After Biden Rejects Red Line
By: Sorcha Faal, and as reported to her Western Subscribers
A thought-provoking new Security Council (SC) report circulating in the Kremlin today first noting the United States and NATO handed their written responses to Russia's proposals on security guarantees over to Moscow yesterday, says in response to Supreme Socialist Leader Joe Biden rejecting Russia's red line top Kremlin spokesman Dmitry Peskov grimly stated: "The numerous statements that our colleagues made yesterday make it clear that as for the major aspects of the draft agreements that we earlier presented to other parties, we can't say that they took our concerns into account or showed any readiness to take our concerns into consideration".
In further responding to these written responses rejecting Russia's red lines, this report notes, Foreign Minister Sergey Lavrov stated: "There is no positive reaction on the main issue in this document…The main issue is our clear position that further NATO expansion to the east and the deployment of strike weapons that could threaten the territory of the Russian Federation are unacceptable", then he added: "As for the content of the response, I think it will become known to the general public in the very near future, because, as our American colleagues told us, although they prefer the document to remain for a confidential diplomatic dialogue, it has been agreed with all US allies and with the Ukrainian side…Therefore, I have no doubt that in the very near future it will leak".
Security Council Members in this transcript discussing these issues note that at the exact time Socialist Leader Biden rejected Russia's red line yesterday, a Ukrainian serviceman went on a deadly rampage in his country's most secure aerospace factory shooting and killing five—a deadly rampage joined by reports that war-hungry American mercenaries have joined Ukrainian troops on the front lines facing the Donbass region—in quick response to saw the Kremlin being receptive to Russian lawmakers' demands to arm the citizens in Donbas, and saw Parliamentary Leader Vladimir Vasilyev stating: "We have waited a long time for a reasonable decision to prevail in Washington, but this is not happening…We only hear about sanctions, and about weapons being sent into the conflict zone…We cannot accept this…We have come to the understanding that we cannot abandon people to the whim of the regime in Kiev…I think that in these conditions Russia must give the Donetsk and Lugansk People's Republics the necessary assistance, in the form of different types of weaponry, to increase their defense capabilities".
In the classified at the highest level "Of Special Importance" section of this transcript, it sees Security Council Members discussing a joint Ministry of Defense (MoD) and Foreign Intelligence Service (SVR) operation code-named "Red Dawn"—and in whose very limited portions of which permitted to be openly discussed among various ministries, sees the discussion of this operation taking place in the context of Foreign Minister Lavrov having just announced President Putin has agreed with the leaders of Cuba, Venezuela, and Nicaragua to develop partnerships in a range of areas, including stepping up military collaboration, with him stating: "President Putin held recent telephone conversations with his colleagues from these three governments, with whom we are very close and friendly, and they agreed to look at further ways to deepen our strategic partnership in all areas, with no exceptions, including military and military-technical".
Other clues in this transcript about operation "Red Dawn" sees Security Council Members referencing such things like the just published New York Times article "America Has Split, and It's Now in 'Very Dangerous Territory'", wherein it shockingly reveals: "The United States is the only advanced Western democracy to have faced such intense polarization for such an extended period…The United States is in uncharted and very dangerous territory"—sees them referencing the article ""I Rarely Have Seen Numbers This Bad in Recent Times" – Democrat Pollster Says Biden's Poll Numbers Are Terrible and Getting Worse"—sees them reference the article "RNC Building 'Army' of GOP Poll Workers After Decades-Long Court-Ordered Hiatus", wherein it reveals that after 40-years, the Free States' Republicans have been unleashed and are building a massive army of millions of election workers and observers—sees them referencing the just published Washington Post article "The Midterms Could Be A Bloodbath For Democrats. And There May Be Little That Candidates Can Do About It", wherein it reveals: "Current polling data would give the Republicans 57 Senate seats, more than any time since after the 1920 election…House Democrats could be looking at a loss of 60 members or more, which would give Republicans their biggest majority since the Great Depression…Democrats are looking at a wipeout unlike anything they have seen in a century"—and, most critical to notice, sees them referencing the just published New York Times article "Republican Rift On Ukraine Could Undercut U.S. Appeals To Allies", wherein it documents and warns that the Republican patriot lawmakers fiercely loyal to President Donald Trump about to take control of the US Congress want peace with Russia and nothing to do with Ukraine, and cites one of them saying: "We have no dog in the Ukraine fight…Not one American soldier should die there…Not one American bullet should be fired there…We just lost Afghanistan to sandal wearing goat herders…I assure you Russian military is no joke either".
Though we can't be certain, but can logically infer based on this very limited evidence, operation "Red Dawn" appears to be an exact reversal of the 1984 American action movie of the same name about a Soviet-Cuban-Nicaraguan invasion of the United States battled back against by a small group of high school teenagers that kept waiting for the Free States to drop them supplies and special forces troops, but never happened—a movie the Russian people loved and viewed as an outrageous comedy—and saw one American communist saying about this film: "Unsurprisingly, Red Dawn is one of the hundreds of movies that the CIA and the Department of Defense has collaborated with Hollywood on over the years… With this movie and others, the Defense Department not only provided equipment and tanks and things like that, they also had a say in the script…At that moment in the mid-1980s, the U.S. was sponsoring right-wing rebels and violent groups in Nicaragua, Angola, Afghanistan and Cambodia, and it's clear that part of what this movie is trying to do is shore up support for our various interventions all over the world".
Why the Russian people viewed the Red Dawn as a comedy is because they know Russia doesn't fight wars like this movie depicted—they also know that Russia doesn't engage in insurgent warfare, neither does it instigate colour revolutions to topple democratically elected governments—but all of whom do know that Russia uses Frozen Conflicts as a Foreign Policy Tool, and as the Journal of International Affairs best describes:
Frozen conflicts arise when armed hostilities end with ceasefire agreements, but without political settlements addressing the reasons for conflict.
These can be labelled remnants of the Soviet Union's version of federalism: the policy of allowing ethnic groups to control territories within the Union, while simultaneously concentrating minorities inside these territories, mainly to curb nationalism within them.
As the Soviet Union dissolved and ethnic differences erupted into ethnic conflicts, the new Russian state seized the opportunity to continue exploiting these minorities – this time to maintain a foothold in the post-Soviet states.
Since the 1990s, Russia has aided the proliferation of frozen conflicts in many countries in its historical sphere of influence: Georgia (South Ossetia and Abkhazia); Armenia and Azerbaijan (Nagorno-Karabakh); Moldova (Transnistria); and, more recently, Ukraine (Donbass).
These resulting pro-Russian statelets allow Russia to continue exerting influence in these countries at a more reasonable price than full invasion, which would involve international costs of annexation and domestic costs of subsequent nation- and economy-building.
As we've previously documented, this present crisis involves the United States and its NATO military bloc intruding into Russia's "sphere of influence" that threatens its national security—and by Socialist Leader Biden rejecting Russia's red line, it gives free  license to President Putin to intrude into America's "sphere of influence" in Latin America—an intrusion that could see Russia using the already established vast military intelligence networks of Cuba, Venezuela and Nicaragua to funnel weapons and missiles through their existing and Mexican cartel affiliated drug and human smuggling organizations to American patriots fighting for their freedom against the tyrannical and despotic socialist Biden Regime—would create a Frozen Conflict in America not costing a single Russia life—and as past exampled to initiate, would only have to see the Biden Regime opening up its southern border with Latin American that would allow these weapons to come flooding in, that's if they're not already there.
As to if the socialist Biden Regime is aware of the "Red Dawn" operation it appears Russia is preparing to unleash, the conclusion section of this transcript gives a gobsmacking clue when it sees Security Council Members noting that Socialist Leader Biden just deployed a mere six F-15 fighter jets to Estonia that borders Russia—a comical deployment against thousands of Russian fighter jets and tens-of-thousands of anti-aircraft missiles coming while the Biden Regime and its leftist media war propagandists keep screaming about a fairy tale Russian invasion of Ukraine—in factual reality this morning it saw both Russian and Ukrainian officials declaring war between them is unacceptable, and them warning that the threat of an open war between Russia and Ukraine is coming from Western governments—then it sees them noting the just published article "US Government Warns Power Grid Could Be Targeted To Accelerate Coming Civil War", wherein it reveals that the greatest fear currently existing in the demonic socialist Biden Regime is from its own patriotic citizens wanting their freedom back. [Note: Some words and/or phrases appearing in quotes in this report are English language approximations of Russian words/phrases having no exact counterpart.]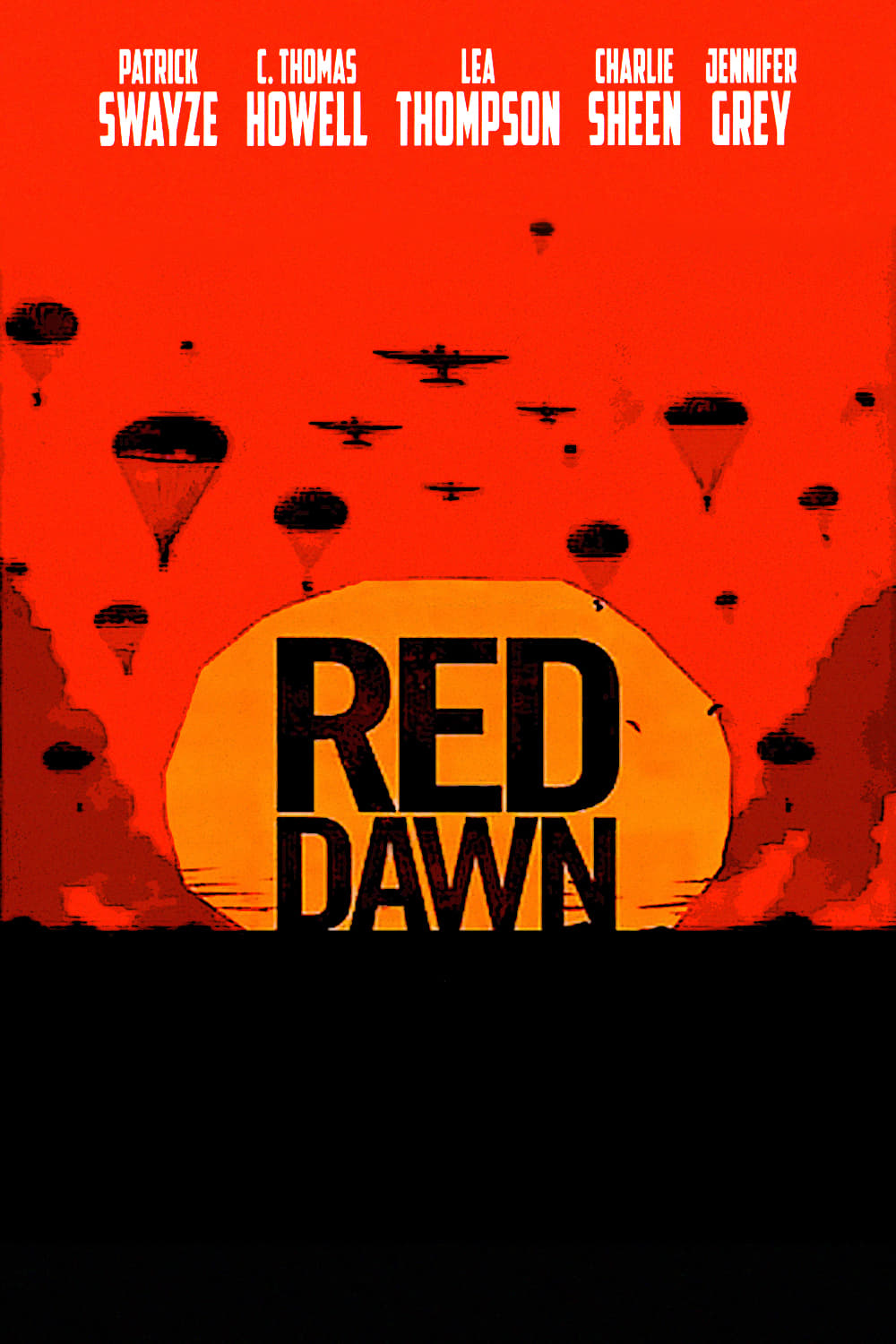 This soon coming movie about to open in America has been rated DR—"Deadly Real"
January 27, 2022 © EU and US all rights reserved. Permission to use this report in its entirety is granted under the condition it is linked to its original source at WhatDoesItMean.Com. Freebase content licensed under CC-BY and GFDL.