September 28, 2021
Russia Issues "Red Line" Warning As Biden "Virus Bomb" Ignites Trump Terror
By: Sorcha Faal, and as reported to her Western Subscribers
A riveting new Security Council (SC) report circulating in the Kremlin today first sees this transcript showing Security Council Members obliquely giving a nod to the "cover story" explaining the absence of President Putin while he was secluded in his war bunker nuclear command center—a "cover story" that says President Putin and Defense Minister Sergey Shoigu took a secret private vacation at a Siberian nature reserve—yesterday saw President Putin returning to Kremlin where he convened his full war council—after which President Putin flew to Sochi to meet with Belarus President Alexander Lukashenko—after this meeting it saw Russia and Belarus issuing a "Red Line" warning to Ukraine against pursuing a path to NATO membership or hosting NATO forces and bases, with the official statement declaring: "The Kremlin warned on Monday that any expansion of NATO military infrastructure in Ukraine would cross one of President Vladimir Putin's "red lines", and Belarus said it had agreed to take action with Moscow to counter growing NATO activity"—a "Red Line" warning quickly followed by the Ministry of Defense (MoD) announcing large-scale command-post exercises of the Strategic Missile Forces, whose statement says: "In total, more than 3,000 military personnel and about 300 items of equipment are involved in the exercise…The main objective of the exercises is to enhance the practical skills of the command and control officers of the missile and military units to organize and implement all types of accessibility…Tagil missile units are equipped with ground-mobile Yars intercontinental ballistic missile (ICBM) systems".
With Yars intercontinental ballistic missiles having a range of 12,000 kilometers (7,500 miles), and each one equipped with at least 4 independent nuclear warheads able to deliver blasts in the 300 to 500 kiloton range, this transcript sees Security Council Members grimly noting that their sudden deployment to combat-level drills right below full-launch status comes at the exact moment natural gas prices in Europe surpassed $1,000 per 1,000 cubic meters for the first time in history—sees natural gas prices having hit record highs in Western Europe over recent weeks, with consumers seeing benchmark bills rise by around 250%—according to the latest information, European underground gas storage facilities are half empty with the heating season just two weeks away—and with several British retail electricity providers having collapsed in recent weeks because of the surging price of natural gas, the Wall Street Journal most honestly reports today "All of Europe's green chickens are coming home to roost…The rush to renewables causes severe energy price spikes and shortages…Biden's policies would do the same in the U.S.", and who further warn: "Natural-gas prices in the U.S. have doubled since the spring, and some coal power plants are scrounging for fuel…Europe offers a portent of the havoc to come under the Biden administration's policies that aim to shut down fossil-fuel production and power the U.S. grid exclusively with renewables…Democrats won't succeed in banishing fossil fuels…Instead the U.S., like Europe, will need more gas and coal to back up renewables, and the U.S. will become dependent on adversaries like Russia for energy".
While the now completed Nord Stream 2 pipeline able to immediately bring desperately needed Russia natural gas to the European market, this report continues, yesterday it was attacked by Ukraine President Volodymyr Zelensky, who screamed: "Nord Stream 2 will disconnect Ukraine from gas supplies, which means disconnecting us from at least $3 billion a year…We will have nothing to pay for the Ukrainian Army"—a scream answered by presumptive new German Chancellor Olaf Scholz stating: "With regard to the pipeline, the construction of which has been completed, it is important for everyone to take into account the guarantees that are associated with its operation…These guarantees include the fact that Ukraine must remain a transit country"—saw Foreign Ministry director Dmitry Birichevsky plainly stating that Ukraine's crazy claims are "unfounded", and him truthfully saying that Moscow has "no plan to suspend gas supplies through Ukraine…Russia has never used energy or natural resources as a tool of pressure or blackmail"—immediately after which Hungary and Russian energy giant Gazprom signed a new long-term natural gas supply deal bypassing Ukraine, and on 1 October Hungary will start to receive Russian natural gas via the Balkan Stream gas pipeline and pipelines passing through Southeast Europe fed by TurkStream—an energy deal Ukraine quickly exploded against, to which Hungary replied with the statement: "The Ukrainian government's actions aimed against the deal, through the European Commission, are extremely outrageous…Ukraine has nothing to do with those we make deals with…We view such steps by Ukraine as a violation of Hungary's sovereignty and national security interests…And our Foreign Ministry has summoned the Ukrainian ambassador".
Though this energy deal with Hungary to relieve its citizens of the crushing natural gas prices crippling the rest of Europe does bypass Ukraine, this report explains, all of the existing contracts for pipeline fees through Ukraine remain in force—important to notice are that the transit fees through via the Balkan Stream are much cheaper than that charged to Ukraine to finance their army preparing for war against Russia—sees this all occurring while a new world order is taking shape as the Eurasian Consolidation ends the US unipolar moment—to preserve their fast waning global power saw socialist Democrats in the US Congress passing insane sections last week to keep Nord Stream 2 from delivering natural gas to an energy starved Europe—which has now caused China to issue a rare strongly worded statement declaring: "China firmly opposes the US unilateral sanctions on the Russian side…The US hegemonic and bullying practices are rejected by Russia and China and will meet rejection and opposition from more and more countries".
In attempting to ascertain what exactly Supreme Socialist Leader Joe Biden is planning, this transcript sees Security Council Members noting American conservative radio legend Michael Savage warning this week that the Biden administration is seeking to "dissolve" the country as it passes the "inflection point", with him highlighting the key contributing factors to including the rapid flooding of the nation with illegal immigrants in order to "overwhelm the system" and destroy what he terms "the three pillars that define a nation: borders, language, and culture"—a warning quickly joined by renowned Fox News investigative journalist Lara Logan beyond shockingly reporting US intel and bioweapon specialists have told her that Biden is deliberately flooding America with diseased illegal migrants in order to detonate a "virus bomb", with her exactly stating: "They also know that those people are dispersing now….They know that there are hundreds and hundreds of Haitians who have run away from under the Del Rio bridge, right?…And have just disappeared into the countryside…They know also that everywhere that there's been a mass migration of illegal immigrants, there's been a spike in Covid cases in this country…And you know, bioweapons specialists and intel agents tell me that that's typical of how you disperse a virus if you were doing something like a virus bomb or a virus attack in your own country or on another country".
While preparing to detonate this "virus bomb" on unsuspecting Americans in order to further subjugate them, this report concludes, socialist leader Biden quietly sent a message this week to all of his federal government telling them to prepare for a government shutdown—a shutdown message joined a few hours ago by Republicans in the US Senate blocking a government funding bill in a battle over the debt limit—immediately after which it saw socialist House Speaker Nancy Pelosi stunningly reversing her position on which gargantuan spending bill she plans on putting forward for the second time in 24-hours—are massive socialist Democrat spending bills designed to change America forever that are going down in flames at the same time President Donald Trump declared to his loyal supporters: "We're going to take back our country from these lunatics"—sees President Trump's branding these socialist Democrats as being "lunatics" supported by a new Pew Research Center survey that found 62% percent of white Americans who classify themselves as "very liberal" or "liberal" have been told by a doctor that they have a mental health condition—and are socialist Democrat "lunatics" today living in terror because of President Trump, as best exampled by:
The just published leftist CNN article "Biden's Multi-Trillion Bet To Change America Is In Peril As Trump Waits To Pounce", wherein it fearfully states: "The ingredients for a classic Washington meltdown are all in place…The $3.5 trillion spending measure represents the most ambitious effort to deploy the power of government to remake the economy in decades…This congressional choreography may appear confusing and as dysfunctional business as usual in the capital for many Americans…But the events of the coming days will help shape the path of the country in the years ahead…They will help decide whether Biden will succeed in his bid to use government to alleviate poverty and trigger social change…A fight for the political soul of the Democratic Party is playing out among moderates and progressives…And the coming showdowns, including over economically crucial bills to fund the government and raise its borrowing limit, could show whether the Republican Party succeeds in throttling the Biden presidency — and escapes the blame".
The just published leftist Washington Post article "Our Constitutional Crisis Is Already Here", wherein it fearfully states: "Critics and supporters alike have consistently failed to recognize what a unique figure Trump is in American history… Trump speaks without embarrassment on behalf of an aggrieved segment of Americans, not exclusively White, who feel they have been taking it on the chin for too long…Attacks on Trump by the elites only strengthen his bond with his followers… The world will look very different in 14 months if, as seems likely, the Republican party wins control of the House…At that point, with the political winds clearly blowing in his favor, Trump is all but certain to announce his candidacy, and social media constraints on his speech are likely to be lifted, since Facebook and Twitter would have a hard time justifying censoring his campaign…With his megaphone back, Trump would once again dominate news coverage, as outlets prove unable to resist covering him around the clock if only for financial reasons…Trump would have advantages that he lacked in 2016 and 2020, including more loyal officials in state and local governments; the Republicans in Congress; and the backing of GOP donors, think tanks and journals of opinion…And he will have the Trump movement, including many who are armed and ready to be activated, again…Who is going to stop him then?…On its current trajectory, the 2024 Republican Party will make the 2020 Republican Party seem positively defiant".
And in the just published leftist New York Times article, whose fear dripping headline says it all: "We Underestimated Trump Before. It Didn't Go Well".
[Note: Some words and/or phrases appearing in quotes in this report are English language approximations of Russian words/phrases having no exact counterpart.]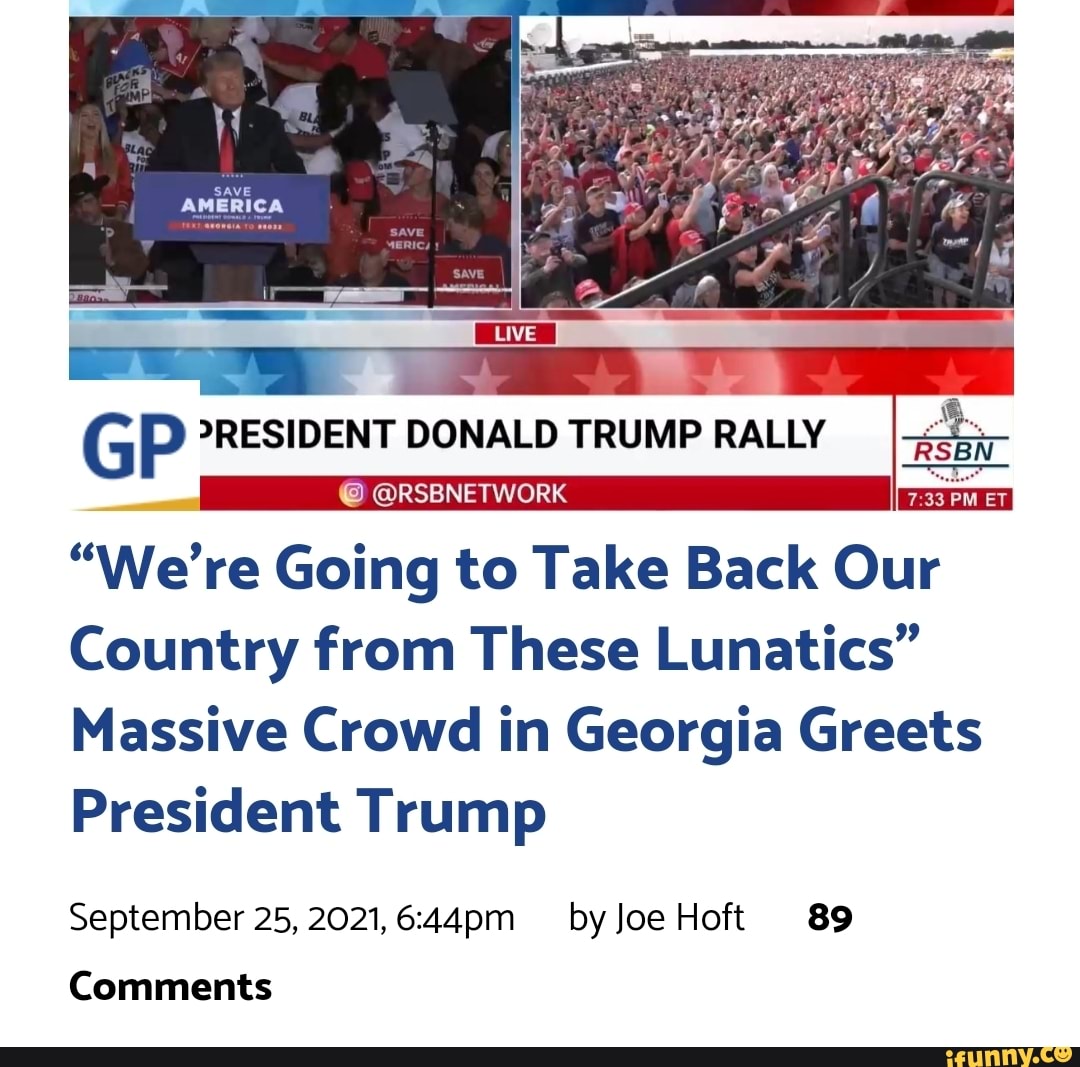 September 28, 2021 © EU and US all rights reserved. Permission to use this report in its entirety is granted under the condition it is linked to its original source at WhatDoesItMean.Com. Freebase content licensed under CC-BY and GFDL.