March 18, 2022
Russia Begins Rapid Dispersal Of Cultural Treasures Into Nuclear War Storage
By: Sorcha Faal, and as reported to her Western Subscribers
A beyond chilling new Security Council (SC) report circulating in the Kremlin today first noting that in the early 1970s the phrase "America, Love It Or Leave It"  became a popular declaration targeting radical leftist Vietnam war protesters, whose opposition took forms as extreme as burning the American flag, says in a modern day revising of this declaration to "Russia, Love It Or Leave It" as it relates to the "Special De-Nazification Operation" in Ukraine, yesterday it saw President Putin stating:
"The collective West is trying to split our society — speculating on combat losses, on the socioeconomic consequences of sanctions — to provoke a civil confrontation in Russia.
I do not judge those with villas in Miami or the French Riviera.  Or those who can't get by without oysters or foie gras or so-called gender freedoms.
The problem is they mentally exist there, and not here, with our people, with Russia.
The West will try to bet on the so-called fifth column, on traitors, to divide our society, to strive to achieve its aim.
And there is one aim—the destruction of Russia.
We saw this in the Western support for the rebels in Chechnya during the 1990s and early 2000s.  It didn't work out then, and it won't work out now.
Yes, of course, they will try to bet on the so-called fifth column, on national traitors, on those who earn money here, with us, but live there, and live not even in the geographical sense of the word.
They believe that everything is for sale and everything is bought, and therefore they think that we will break down and retreat.
But they do not know our history and our people well.
Any people, and even more so the Russian people, will always be able to distinguish true patriots from scum and traitors and simply spit them out like a midge that accidentally flew into their mouths and spit them out on the panel.
I am convinced that such a natural and necessary self-purification of society will only strengthen our country, our solidarity, cohesion, and readiness to respond to any challenges."
In full support of President Putin's new "Russia, Love It Or Leave It" policy, this report notes, it saw Security Council Deputy Chairman Dmitry Medvedev further stating: "The West's flagrant hatred of Russia will apparently never hit rock bottom…NATO's expansion towards our borders, an all-out economic and information war against our country, non-stop threats and intimidation attempts and the fierce persecution of our citizens overseas are the reason for the extreme rise in international tensions that the world is going through…They have an urgent need to corner our country, bring it to its knees and reform it based on the Anglo-Saxon world's blueprints, to make it weak and obedient, or better yet, to tear it to pieces…It won't work. Russia is strong enough to put all of its brazen enemies in their place".
As to the "all-out information war" being waged against Russia by the Western colonial powers, this report continues, this morning it caused President Putin to bring to German Chancellor Olaf Scholz's attention the rocket strikes by the Ukrainian military of the cities of Donetsk and Makeevka during a telephone call this morning, wherein President Putin stressed that "these strikes amount to war crimes", but were "still completely ignored by the West"—saw these war crimes committed by Ukraine coming at near the exact same moment Supreme Socialist Leader Joe Biden called President Putin a "murderous dictator" and a "pure thug"—in response it saw top Kremlin spokesman Dmitry Peskov stating: "Considering such irritability of Biden, his fatigue, sometimes forgetfulness that leads to aggressive statements, we will not give harsh assessments of his statements so as not to cause more aggression"—and was a measured statement needed after a video resurfaced on social media yesterday, where then-Senator Joe Biden, speaking at a Senate Foreign Affairs Committee meeting, suggested bombing the peaceful city of Belgrade and sending American pilots to destroy all the bridges on the Danube River in 1999.
In a document just released by the United States Defense Intelligence Agency, this report details, its director US Army Lieutenant-General Scott Berrier revealed that US officials believe President Putin intends to "overturn the U.S.-led rules based post-Cold War international order", saw him writing: "As this war and its consequences slowly weaken Russian conventional strength, Russia likely will increasingly rely on its nuclear deterrent to signal the West and project strength to its internal and external audiences", then he stated: "Russia views a powerful, survivable nuclear force as the foundation of its national security, and its modernized general purposes forces as critical to meet any conventional military threat and project Russian power abroad".
Quickly after His Holiness Patriarch Kirill, the spiritual leader of the Russian Orthodox Church, officially confirmed that the "Special De-Nazification Operation" in Ukraine is a "Holy War metaphysical battle against a godless international order that rewards governments which embrace sin and punishes those who embrace God's laws", this report notes, Pope Francis held an emergency online meeting with His Holiness Patriarch Kirill in an attempt to help calm the alarming situation in Ukraine—after which Pope Francis warned that the escalation of the conflict in Ukraine could lead to a "final catastrophe" that would "extinguish the human race", then he gravely stated: "What happens with an eventual nuclear war?…The 'day after' this – if there will still be days and human beings – will have to start again from scratch…Destroying everything to start again from scratch".
In the classified at the highest-level "Of Special Important" section of this transcript, it appears that Security Council Members are, indeed, discussing "to start again from scratch" issues, and whose limited clues about permitted to be openly discussed among various ministries sees them reviewing the Nuclear Weapons Policy doctrine of the Russian Federation—sees them noting that the 5,000 additional nuclear bomb shelters ordered built by President Putin were completed in 2012—sees them noting that all of the nuclear bomb shelters were upgraded with gas masks and provisions then tested in 2016—sees them noting that within the framework of the state program People and Territorial Defense from Emergency Situations all nuclear bomb shelters were fully prepared by the end of 2020—sees them noting that United States has no nuclear bomb shelters for its citizens, and in the event of nuclear war, today it sees the socialist Biden Regime advising them: "Stay inside for 24 hours unless local authorities provide other instructions…Continue to practice social distancing by wearing a mask and by keeping a distance of at least six feet between yourself and people who not part of your household".
Most grimly to note is that quickly following Security Council Members having this classified at the highest level discussion about nuclear war, and the insane Biden Regime seeking to protect Americans from Covid while their country descends into a nuclear war hellscape in what experts at Princeton University horrifyingly documents as "PLAN A", it saw Australian strategic analyst Oliver Alexander posing warning messages yesterday like: "Heavy air activity over the skies of Russian Federation, departing from Moscow to Northern Ural Mountains and Siberia in last hours"—in the Ural Mountains sees it being the location of Mount Yamantau, the most secretive place in the world believed to hold an entire massive underground city impervious to nuclear war—today sees articles appearing like "Exodus of Private Jets Out of Russia As Putin Calls For 'Self-Purification'", wherein it states: "An "exodus" of private jets—most bound for Dubai—left Russia on Thursday…Seems like everyone in Moscow is taking a field trip to the Urals"—and in the just published article "Numerous Russian Air Force Planes Shuttling People Out Of Moscow To The Ural Mountains", it reveals: "For the past three days, Russia has been pulling one of a kind, proprietary, machine dies and templates, and putting into deep storage, along with items of cultural value".
With the White House and State Department demanding that Beijing "denounce" Moscow ahead of the scheduled call between Socialist Leader Biden and Chinese President Xi Jinping later today, this report continues, this morning Chinese Foreign Ministry spokesman Zhao Lijian fired back stating: "On the Ukraine issue, China has always acted objectively and impartially and made independent judgments based on the merits of the matter itself", then he said that in China's view, the United States ought to "seriously reflect on its role in the Ukraine crisis", as well as "earnestly assume its due responsibilities", and he also called on Washington to "take practical actions to ease the situation and solve the problem, rather than continue to add fuel to the fire"—quickly after which the official Chinese state media stated and warned: "The international community can fairly judge who is frank and open and who is up to something, who is easing the situation and who is aggravating tension, who is promoting peace talks and who is pouring fuel on the fire, and who is maintaining peace and stability and who is provoking confrontations between blocs…Not surprisingly, before the phone talk, some US officials have intensively made irresponsible remarks and spread disinformation to smear China and pressure it over the Ukraine issue…Such deeds have become "common practices" of the US before high-level interactions, which are irresponsible and immoral…China will never accept US threats and coercion, and if the US takes measures that harm China's legitimate interests and the interests of Chinese enterprises and individuals, China will not sit idly by and will make a strong response…The US should not have any illusions or miscalculations about this".
Among the biggest "all-out information war" lies told the American people, this report notes, is that Russia is totally cut off from the rest of the world, but whose real truth about is explained in truthful economic articles like "Russia Isn't Nearly As Isolated As Washington Wants You To Believe", wherein it reveals: "When it comes to the degree of Russia's isolation, those gloating about Russia being "cut off" are overstating the case…In fact, many of the world's largest countries have shown a reluctance to participate in the US's sanctions schemes, and have instead embraced a far more measured approach…So long as China, India, and other large states continue to be at least partially sympathetic toward Moscow, it will provide a large market for Russia's natural resources and its other exports"—today sees India refusing Western colonial demands to condemn Russia, after which Russia resumed rough diamond exports to India and agreed to bypass the US Dollar and switch to rupee-ruble payments—this morning it saw South African President Cyril Ramaphosa condemning NATO for the conflict in Ukraine and saying the bloodshed could have been averted if US-led bloc hadn't increased instability—today sees Russia and the United Arab Emirates expressing mutual interest in developing cooperation in investments and industry and strengthening business ties—and after British Prime Minister Boris Johnson flew to the United Arab Emirates and  Saudi Arabia to beg them for more oil, they not only turned him down, then it saw Saudi Arabia inviting Chinese President Xi to visit their country.
With the Russian peoples being protected with a robust "sanctions survival plan" to secure their money and food supplies, this report continues, it comes at the same time European consumer prices have climbed at highest rate on record—as the instability caused by the conflict in Ukraine could plunge nations in Africa and the Middle East into a deep food crisis in the next 12-18-months, today it caused French President Emmanuel Macron to warn that nations must produce strategies to "defend our food sovereignty", and state: "Due to the war in Ukraine, we will face a deep food crisis in the next 12-18 months, especially in countries very dependent on Russia…Europe must be ready for this, a challenge for both it and for its partners"—a warning just met by an urgent war bulletin issued by the Ministry of Defense (MoD) that reveals: "Ukrainian Presidential Advisor Mykhailo Podolyak said on Thursday it would take between a few days and a week and a half for Ukraine and Russia to reach a peace agreement"—and among the other notable ones include:
"Russia is demanding that the United States urgently disclose information about the biological warfare activities in Ukraine".
"Last night, aircraft and air defenses of the Russian Aerospace Forces downed six Ukrainian unmanned aerial vehicles, including a Bayraktar TB-2 drone…During the past 24 hours Russia's tactical, army and unmanned aircraft targeted 81 Ukrainian military facilities, including four multiple rocket launchers, three command posts, eight ammunition depots and 28 military equipment storage sites…A total of 183 unmanned aerial vehicles, 1,406 tanks and other armored combat vehicles, 138 multiple rocket launchers, 535 field artillery pieces and mortars and 1,197 military motor vehicles have been destroyed since the start of Russia's special military operation".
"The Armed Forces of the Russian Federation, continuing their successful offensive, took control of the settlements of Novomayorskoye and Prechistovka,,,The advance in a day was 10 kilometers".
"Russia has created a no-fly over the Donetsk and Luhansk People's Republics".
"The International Committee of the Red Cross (ICRC) is maintaining direct contacts with the Russian Defense Ministry regarding the organization of humanitarian corridors in Ukraine".
"New York based Human Rights Watch has urged the Ukrainian authorities to respect the rights of the prisoners of war and stop posting videos of captured Russian soldiers on social media…"Such treatment of prisoners of war, or POWs, violates protections under the Geneva Conventions intended to ensure dignified treatment of captured combatants on all sides," it stressed".
"Russian human rights commissioner Tatyana Moskalkova said that she was ready to participate in any format in work to return the Russian captives from Ukraine…She said that appeals from their relatives indicated that they were intimidated and blackmailed. "In particular, they are forced to take part in anti-Russian rallies under the threat of their captured solider relatives being beaten or killed"".
With honest articles like "Under the Wolfsangel: The Uncomfortable Truth About Radical Ideologies In Ukraine" revealing the factual reality: "The Nazi influence on modern-day Ukrainian politics is clear, tangible, and willfully ignored by its Western supporters", this report concludes, the American people still aren't being told how dangerous this is viewed by a Russia that lost over 25-million people fighting and defeating the German Nazis in World War II—are facts not being told to these socialist indoctrinated Americans that explains why today they are cheering Hollywood actor turned politician Arnold Schwarzenegger for releasing a video slamming President Putin, with him solemnly saying: "The strength and heart of the Russian people have always inspired me…And that is why I hope you will let me tell you the truth"—but for the real truth, are Russian "hearts" of men, women and children his father Gustav Schwarzenegger shot out by the hundreds during the siege of Leningrad during World War II where he was a Nazi German officer, for which he received the Iron Cross First Class, and who joined the Nazi Party as a Brown Shirt terrorist to exterminate Jews in 1938.  [Note: Some words and/or phrases appearing in quotes in this report are English language approximations of Russian words/phrases having no exact counterpart.]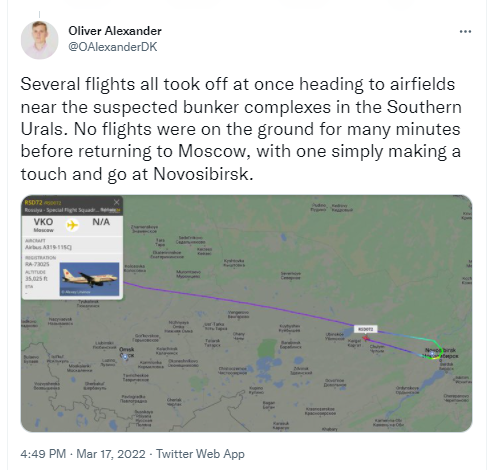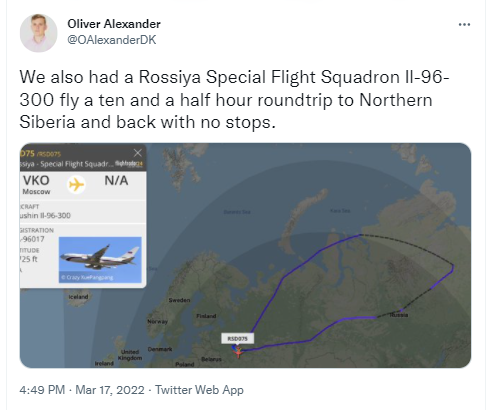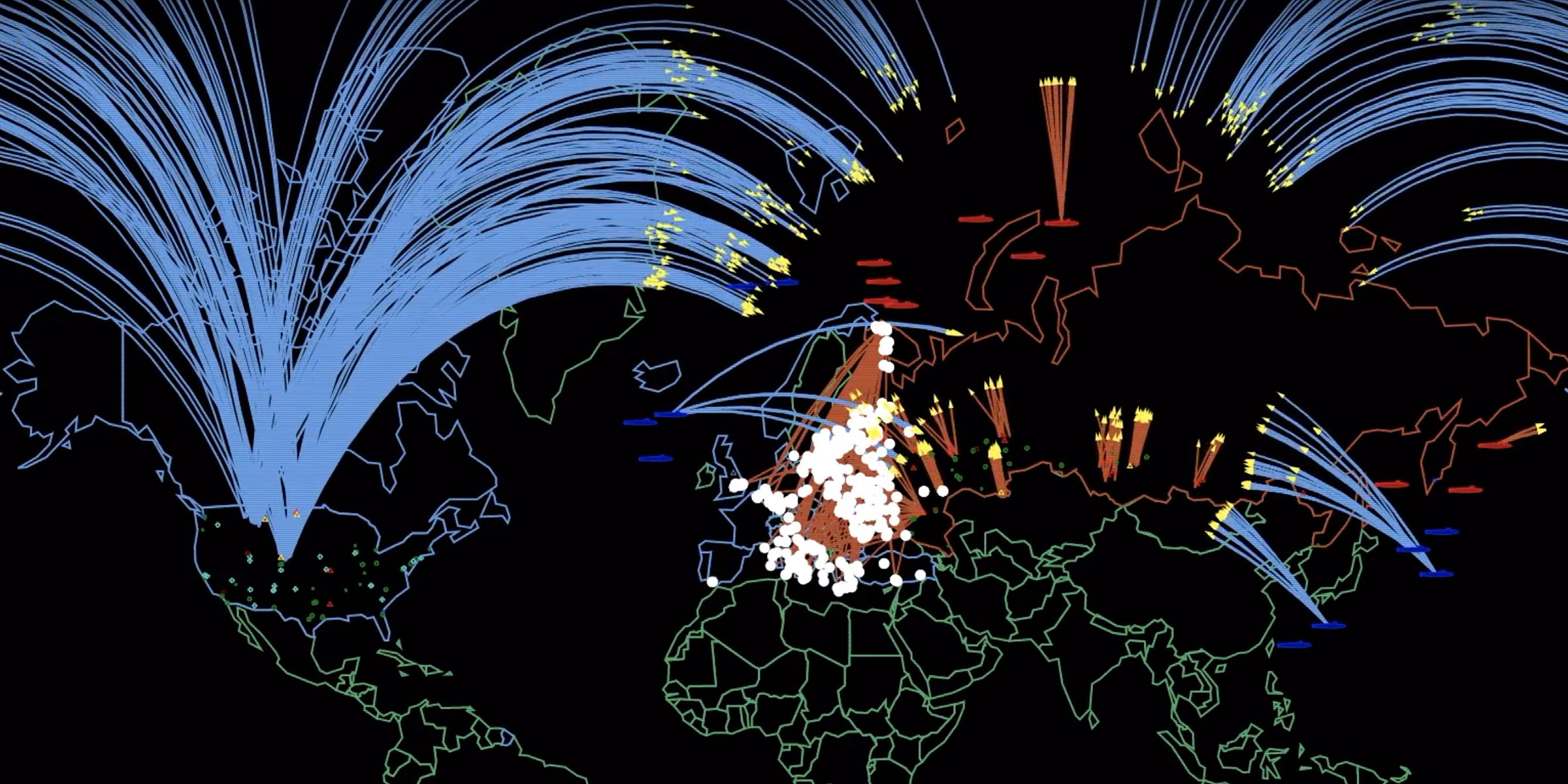 March 18, 2022 © EU and US all rights reserved. Permission to use this report in its entirety is granted under the condition it is linked to its original source at WhatDoesItMean.Com. Freebase content licensed under CC-BY and GFDL.