March 17, 2023
Putin-Xi-Trump Witness Historic "New Game With New Rules" Kissinger Proclamation
By: Sorcha Faal, and as reported to her Western Subscribers
An insightful new Security Council (SC) report circulating in the Kremlin today first noting President Putin assessing about the non-supported by the United Nations illegal under Public International Law sanctions imposed on Russia by the socialist Western colonial powers over the "Special De-Nazification Operation" to liberate Ukraine: "Inflation in Russia is expected at around 4%, while retail growth is projected to reach 5% in April, thanks to a stable labor market, lower inflation and higher wages…A year ago, Western governments twisted the arms of their companies, forcing some of them, many of them, to leave the Russian market, then foreign analysts predicted a depression and a decline in the consumer sector for us, promised empty store shelves, a massive shortage of goods, and the failure of the service sector…However, life took a different turn, with Western countries now urging their people to eat turnips instead of fruit and vegetables…Turnips are a good product, but they will probably have to turn to Russia for turnips too, because our crop level still significantly exceeds those of our neighbors in Europe", says this assessment was followed by the Ministry of Defense (MoD) announcing: "Minister of Defense of the Russian Federation, General of the Army Sergei Shoigu presented for state awards the pilots of the Su-27 aircraft, who prevented the violation of the borders of the area of the temporary regime for the use of airspace, established for the purpose of conducting a special military operation, by the US unmanned aerial vehicle MQ-9".
While celebrating the unstoppable growing vitality of the Russian economy and the heroism of these warrior pilots fearlessly confronting blatant American warmongering aggression, this report notes, the Kremlin formally announced today that Chinese President Xi Jinping will arrive in Moscow on Monday for a three-day state visit to hold meetings with President Putin and discuss "aspects of further development of comprehensive partnership".
In preparation for President Xi's state visit to Moscow, this report continues, Chinese Foreign Minister Qin Gang, who last week warned: "There seems to be an invisible hand pushing for the protraction and escalation of the conflict and using the Ukraine crisis to serve a certain geopolitical agenda", held a rare phone conversation with his counterpart Ukrainian Foreign Minister Dmytro Kuleba—a conversation where Foreign Minister Gang outlined China's recently-proposed 12-point roadmap for a political settlement of the Ukraine crisis—a Chinese roadmap for peace Foreign Minister Kuleba countered with Ukrainian President Vladimir Zelensky's 10-point peace formula that includes, among other elements, the restoration of Ukraine's territorial integrity, on which there will be "no negotiations", the withdrawal of all Russian troops, cessation of all hostilities and the establishment of a special tribunal to prosecute Russian war crimes—a so-called Zelensky peace formula that outright rejected by Foreign Minister Sergey Lavrov, who declared: "It's obvious that Kyiv isn't ready for dialogue…In proposing all kinds of ideas and "peace formulas". Zelensky is cherishing an illusion of being able to get help from the West in getting our troops out of the Russian territories in Donbas, Crimea, Zaporizhzhia, and the Kherson region, in getting Russia to pay reparations and to repent in front of international tribunals, and so forth…Of course, we're not going to talk to anyone on such conditions…It's hard to say if there are any remaining sane politicians in the Kyiv-controlled parts".
As to why Ukraine rebuffed the peace overtures made by China, this report notes, is explained in articles like "West Warns Ukraine Not To Blow 'Last Ditch Effort'", wherein it cites the leftist New York Times revealing yesterday: "The US and its allies are running out of ammunition for Ukraine, while Kiev is using up troops and shells needed for its planned spring offensive in the fight for a key Donbass city"—and in the just published New York Post article "Ukraine Must Win Big In 2023 To Keep Western Support Coming", sees it revealing: "A dark cloud looms on the horizon for Ukraine and its allies in Europe…Nervousness is building over next year's US presidential election, as leading Republicans prepare to run on a platform of skepticism about the need for continued military support for Kyiv…Many Republicans recognize the Ukraine war is much more than a mere "territorial dispute," as Ron DeSantis has controversially called it…But in statements on the war this week, both DeSantis and Donald Trump appeared to reject notions of an American duty to help defeat Russia's tyrannical designs on Ukraine…Stranger still, in outlining their positions on the war, the GOP's dominant personalities adopted a noninterventionist stance that, elsewhere, is popular among those who accuse the United States of prolonging the war in Ukraine to serve American interests…With war raging on their doorstep, it's no surprise Ukraine's European allies — especially other Slavic nations in the European Union's eastern wing — view the Republican stance ahead of next year's election with growing trepidation…Senior EU politicians privately voice concern about the narrative that has captured large sections of the Republican Party…They are nonplussed by the suggestion that doing all it takes to stop a Russian capture of a massive European nation is not among America's "vital national interests," as DeSantis claims".
The "dark cloud" looming on the horizon for Ukraine, as Republican Party leaders most certainly know, this report details, began forming during the Sino-Soviet Border Conflict that lasted from 2 March 1969 to 11 September 1969—an intense and bloodily border conflict between the former Soviet Union and China whose negotiations to quickly end began on 9 September 1969—a date that shook the entire geopolitical foundation of the world because it was when the first public revelation was made that American military forces in South Vietnam raped hundreds of children and woman than mass executed the over 500 people in their village on 16 March 1968 to cover-up the greatest crime against humanity since World War II, known today as the Mỹ Lai Massacre—a crime against humanity covered up for a year by US Army Major Colin Powell, who rose quickly through the ranks of the American military industrial complex to eventually become Secretary of State, who in this high position lied to the world about Iraq having weapons of mass destruction in order to launch an illegal war—in knowing that the former Soviet Union and China had learned the truth about how demonic and dangerous the American military industrial complex had become, National Security Advisor Henry Kissinger presented to Republican Party leader President Richard Nixon secret "Soviet Card" plan to open up China in order insure the Chinese and Russians would never align with each other—but exactly 55 years after the true demonic power of America was put on full display for the world on 16 March 1968, yesterday it saw now senior statesman Kissinger  proclaiming: "China has in recent years declared that it needs to be a participant in the creation of the world order…It has now made a significant move in that direction…It will be a new game with new rules".
While witnessing the historic birth of "a new game with new rules" upon the world stage, and most certainly knowing its grave significance, this report notes, President Donald Trump yesterday warned the American peoples: "Every day this proxy battle in Ukraine continues, we risk global war…We must be absolutely clear that our objective is to IMMEDIATELY have a total cessation of hostilities…All shooting has to stop…This is the central issue…We have never been closer to World War III than we are today under Joe Biden…We need PEACE without delay…A global conflict between nuclear-armed powers would mean death and destruction on a scale unmatched in human history…It would be nuclear Armageddon…NOTHING is more important than avoiding that nightmare…We will avoid it. But we need new leadership"—a warning swiftly followed by American leftist tech giant Apple removing from its iTunes list the #1 song "Justice For All" performed by President Trump and the J6 Prison choir of political prisoners—a senior Apple Music representative a few hours later said the song's removal was due to a "miscommunication" and put it back on the iTunes list—but when the iTunes list was updated, the #1 song in America was "Trump Won" by famed award-winning Christian singer Natasha Owens.
While viewing the catastrophic damage wrought on America by the socialist Biden Regime, this report concludes, last week it saw President Trump assessing: "We should support regime change in the United States, that's far more important than Russia"—an assessment followed this week by US Treasury Secretary Janet Yellen holding a secret closed door meeting with CEO Jamie Dimon of global banking giant JP Morgan—a secret meeting followed yesterday by JP Morgan announcing it had made an historic arrangement with other American banks to inject $30 billion into First Republic Bank to keep it from collapsing—is a private bailout of an American bank needed because the US government has lost all control over their nation's banking system and is sitting on a mountain of debt no one in the world wants—and as to what kind of new regime change President Trump is supporting, one would hope it would be  based in the 21st Century, specifically because what's happening now is an exact repeat of last century no socialist idiot learned a lesson from, as history documents: "The Panic of 1907 was a financial crisis set off by a series of bad banking decisions and a frenzy of withdrawals caused by public distrust of the banking system…J.P. Morgan and other wealthy Wall Street bankers lent their own funds to save the country from a severe financial crisis".  [Note: Some words and/or phrases appearing in quotes in this report are English language approximations of Russian words/phrases having no exact counterpart.]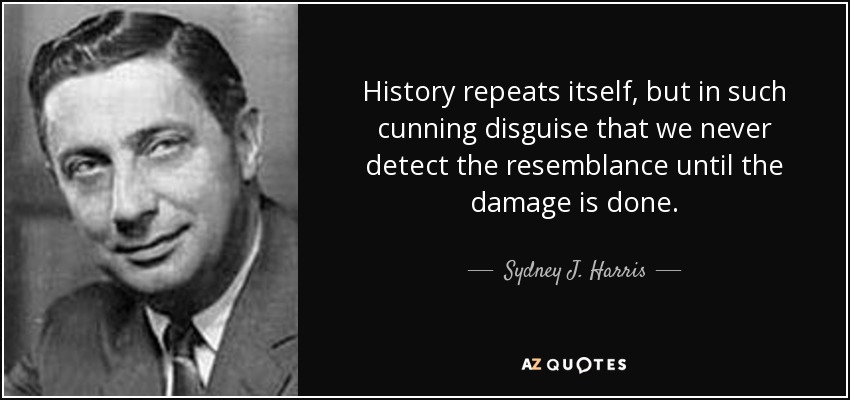 March 17, 2023 © EU and US all rights reserved. Permission to use this report in its entirety is granted under the condition it is linked to its original source at WhatDoesItMean.Com. Freebase content licensed under CC-BY and GFDL.