February 16, 2022
Failed Eurasian Power Play Obliterates Biden-British-NATO Axis
By: Sorcha Faal, and as reported to her Western Subscribers
An in-depth new Security Council (SC) report circulating in the Kremlin today first noting President Putin revealing after his "frank exchage of views" with visiting German Chancellor Olaf Scholz: "Russia cannot turn a blind eye on how the United States and the North Atlantic Alliance are interpreting, quite freely and for their own benefit, the key principles of equal and indivisible security, which are committed to paper in many European documents", says he then unequivocally declared: "Russia does not want any war and this is why it submitted its proposals on security guarantees in Europe"—a declaration of peace joined by Federation Council speaker Valentina Matviyenko, who planning stated: "Our stance has been clearly defined by the Russian leader: we, on our part, will do everything to prevent a war with Ukraine, to make sure that it never starts – not today, not tomorrow, not the day after tomorrow…The very thought of a war is total absurdity for us…Of course, our nations are not living through the best of times in relations, to put it mildly…Nevertheless, I believe that any problem can be solved peacefully, through diplomatic means and political ways".
With warmongering socialist Biden Regime lunatics hysterically screaming that Russia plans to invade Ukraine this very day, this report notes, it caused top Kremlin spokesman Dmitry Peskov to comically reveal: "You know, it's hard to understand this news, but Putin even jokes about it sometimes: he asks to find out if someone has published the exact time, the exact hour when the war will start"—a comic revelation that follows German Chancellor Scholz stating after his meeting with Ukrainian President Volodymyr Zelensky: "The President assured me that Ukraine would present draft laws on special status and on elections in the Donbass region"—is a statement proving Germany is making Ukraine abide by the Minsk Agreement treaties it freely signed to end this present crisis—today it sees Russia reporting to the Organization for Security and Co-operation in Europe (OSCE): "Russia is not conducting any serious military activities that are to be reported under the Vienna Document on confidence-building and security measures…Troop movements in the zone of trust-building and security measures are carried out as part of regular combat training, which do not require notification"—and are "troop movements" the Ministry of Defense (MoD) further explained about in their announcement: "The units of the Southern Military District that have completed accomplishing their tasks as part of scheduled tactical exercises at combined arms practice ranges on the Crimean Peninsula have begun returning to their permanent bases. The personnel of battalion tactical groups have conducted marches to the areas of railway stations where operations to load combat equipment on special platforms have been organized".
At the exact same time Russian troops began returning to their permanent bases, this report continues, Supreme Socialist Leader Joe Biden hysterically warned of severe economic consequences for Russia should it choose to invade Ukraine, said he was sending 500 soldiers from the 101st Airborne Division to Poland, then declared: "While I will not send American servicemen to fight in Ukraine, we have supplied the Ukrainian military equipment to help them defend themselves"—an hysterical warning quickly followed by top Ukrainian political leader David Arakhamia factually noting: "I am 99.9% confident that nothing will happen…From a military point of view a full-scale attack is impossible…Our intelligence does not see signs that the Russians are directly preparing for an invasion"—in whipping up this fake news war hysteria it saw European leaders stunned because Socialist Leader Biden only had 10,000 American troops to face off against 3.5-million Russian soldiers—and today it sees American experts noting: "The lame attempt to get Putin to throw the first punch in Ukraine has failed…The US just sent its premier fighters, F-22s to Abu Dhabi, not Berlin…Russia already has what is truly valuable about Ukraine — the coal deposits and industry of the Donbass and the ports of Crimea…The rest of the country is a failed state courtesy of western meddling".
In noticing this "lame attempt" by the socialist Biden Regime to ignite a war in Ukraine, this report details, this morning it caused Chinese Foreign Ministry spokesman Wang Wenbin to hit back saying: "Over the last few days, the United States has been fanning the threat of war, artificially creating a tense atmosphere, which has dealt a serious blow to the economy, social stability and living conditions of the people of Ukraine…Washington has also increased the resistance to advancing negotiations and dialogue among the parties concerned"—a withering statement coming at the same time China is on track to replace the United as the world's financial center, specifically because the American's status as the global financial hub is under threat due to brazen corporate greed and self-harming government policy—and are "self-harming government polices" most accurately explained about in articles like "The Reason The US Wants War In Ukraine Is Ultimately All About The Dollar", wherein it states: "Why is the US-led West trying to instigate a crisis in Ukraine?…Those who understand how Washington derives its real power know why – it's all about money…The United States government, as the issuer of the world's reserve currency, is only interested in one thing: the proliferation of the US dollar…This single fact is all one needs to grasp to truly understand US foreign policy…The world, in effect, acts as a sponge to absorb US inflation, allowing the US government to amass obscene deficits that enable a massive military budget and enrich a very small portion of the US population at the expense not only of the world's population, but also of the American working class".
Security Council Members in this transcript discussing these issues note Foreign Ministry spokeswoman Maria Zakharova declaring yesterday: "15 February 2022 will go down in history as the day Western war propaganda failed…The West has been shamed and destroyed without firing a single shot"—a declaration not fully understood by the socialist indoctrinated peoples of America, but whose historic significance of was not lost on the peoples of Eurasia, the largest continental area on Earth, comprising all of Europe and Asia—a continental area Sir Halford John Mackinder, one of the founding fathers of both Western geopolitics and geostrategy, called the "Heartland of the World" in his seminal work "Democratic Ideals and Reality: A Study in the Politics of Reconstruction" published over 100-years-ago—and over the past century, that's caused two world wars and countless other conflicts, sees it all being caused because Western policy makers in America and Britain have followed Sir Mackinder's maxim: "Who rules East Europe commands the Heartland; who rules the Heartland commands the World-Island; who rules the World-Island commands the world".
Now seeking to rule over the "Heartland", this report continues, is the Biden-British-NATO Axis, but whose failed attempt to ignite a war in the East European nation of Ukraine located in Eurasia today sees them being obliterated—an obliteration allowing a new German-French Alliance to form, that when joining with the Russian-Chinese Alliance will allow the peoples and nations of Eurasia to expel the warmongering American and British forces from this region.
In knowing the truth of their obliteration, this report concludes, yesterday it saw the socialist Biden Regime launching an all-out attack on the widely read American geopolitical and financial site Zero Hedge, that they quickly responded to with the article "Now We've Done It: We Pissed Off The CIA"—and whose reason for this attack is because Zero Hedge keeps publishing analytical articles telling people the truth about what's really happening like "Will Lagarde & The ECB Survive This Inflection Point In Geopolitics?", wherein it reveals an "inflection point" in this geopolitical Great Powers game has now been reached and states: "The Ukraine crisis is already over, Biden and the US have been properly humiliated…If the UK wants to survive it should side with the winners of the conflict, the EU"—sees it further being factually revealed: "Europe wants to control Western foreign policy, supplanting the US/UK axis which has dominated since WWI or earlier"—and its accurately assessing: "To those who are confused by Russia and China settling energy deals in euros, it is easy to work through…Neither wants a disorderly collapse of the EU, just like Russia really doesn't want a disorderly collapse of the US…This is a carrot to Lagarde and Schwab to deal with their own messes and leave them owing both Russia and China a favor".  [Note: Some words and/or phrases appearing in quotes in this report are English language approximations of Russian words/phrases having no exact counterpart.]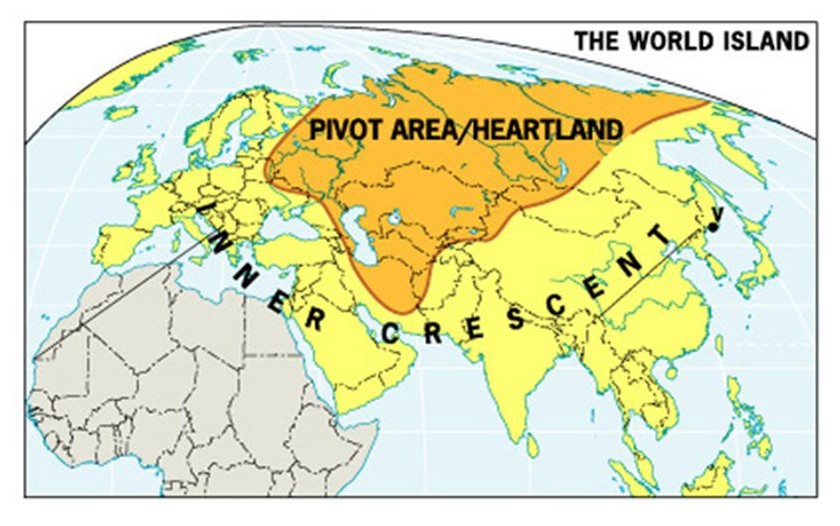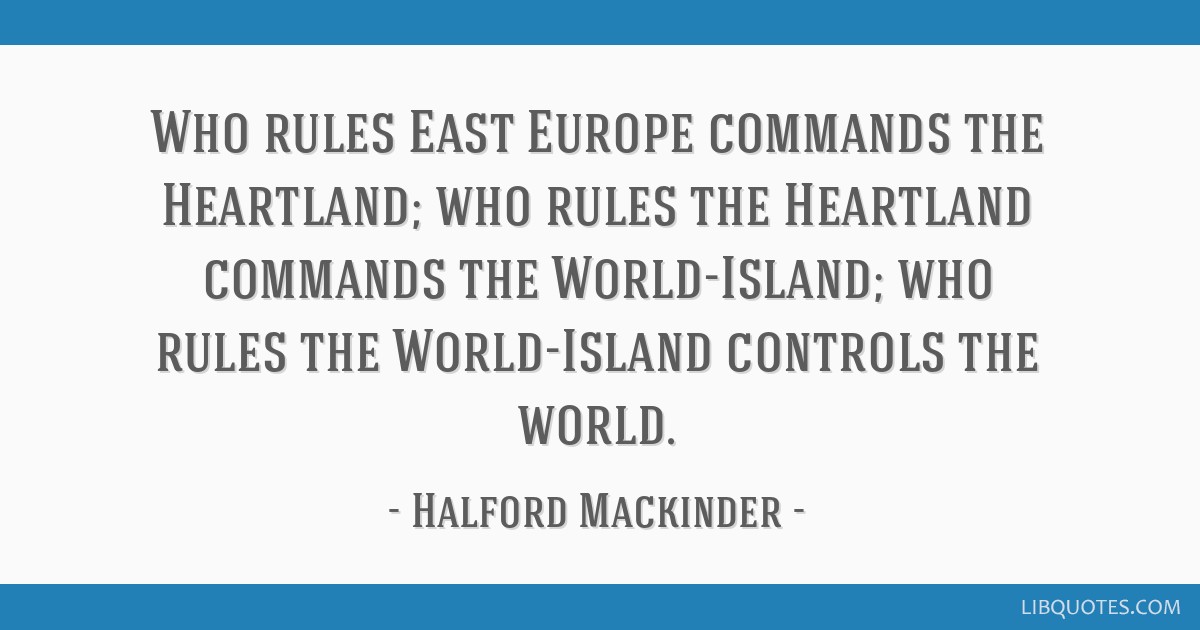 February 16, 2022 © EU and US all rights reserved. Permission to use this report in its entirety is granted under the condition it is linked to its original source at WhatDoesItMean.Com. Freebase content licensed under CC-BY and GFDL.