September 11, 2023
Biden Shames America During Most Dangerous Period Since World War II
By: Sorcha Faal, and as reported to her Western Subscribers
A thought-provoking new Security Council (SC) report circulating in the Kremlin today first noting President Putin started a two-day trip to Vladivostok, where he will take part in the Eastern Economic Forum, says North Korean leader Kim Jong-un will attend the forum, and Chairman Zhou Liqun of the Chinese Entrepreneurs Union of Russia told forum attendees: "The withdrawal of Western companies from Russia has created vast opportunities for Chinese businessmen and enterprises to cooperate with Russia…For example, in the vehicle manufacturing sector: many Chinese carmakers have entered the Russian market throughout the past year…While previously they made up only 5-6% of the market, now it is almost 40%".
Obviously enraged over Chinese companies massively benefiting from the businesses they willfully abandoned in Russia, this report notes, the socialist European Union struck back by banning Russian citizens from bringing goods ranging from personal cars and smartphones to soap and even toilet paper even temporarily or during tourist travels into their bloc—and was a vile act against Russian peoples that caused Security Council Deputy Chairman Dmitry Medvedev to warn: "What should we do about it?…Certainly not impose tit-for-tat retaliatory restrictions on EU citizens…We are not racists, in contrast to many leaders of those countries whose relatives served in the SS, the notorious paramilitary organization under Germany's Nazi regime…Moreover, those Europeans who travel here usually have a love and appreciation for Russia…It would be better just to suspend diplomatic relations with the European Union for a while…And to call our diplomatic personnel home".
Shortly after Security Council Deputy Chairman Medvedev warned that Russia could suspend diplomatic relations with the socialist European Union, this report continues, the socialist Western colonial powers announced: "NATO is poised to hold early next year its largest military exercises since the Cold War era…Bearing the name Steadfast Defender, the exercises will involve around 41,000 troops, more than 50 ships, and between 500 and 700 combat air missions…The maneuvers are seen as a key part of demonstrating to Moscow that the alliance is prepared to fight"—an announcement that followed United States Joint Chief's Chairman General Mark Milley deludedly claiming: "The Ukrainians are still plugging away with steady progress…There's still a reasonable amount of time, probably about 30 to 45 days worth of fighting weather left, so the Ukrainians aren't done…I said at the very beginning of this war that this was going to be long, slow, hard, and high-casualty-producing, and that's exactly what it is"—and was a deluded claim joined by British defense chief Admiral Sir Tony Radakin asserting like a lunatic: "Ukraine is winning and Russia is losing…That is because the aim of Russia was to subjugate Ukraine and to put it under Russia's control…That has not happened and it never will happen, and that's why Ukraine is winning".
Far from the lunatic assertion that "the aim of Russia was to subjugate Ukraine and to put it under Russia's control", this report details, the factual reality is that Russia will not allow NATO forces on its borders in Ukraine or anywhere in Eastern Europe, just like the United States will not accept Russian military forces on its borders of Canada and Mexico, and the Americans actually brought the world the brink of World War III when the former Soviet Union placed nuclear missiles in Cuba—prior to launching the "Special De-Nazification Operation" to liberate Ukraine on 24 February 2022, the two peace proposals "Treaty Between the United States of America and the Russian Federation on Security Guarantees" and "Agreement on Measures to Ensure the Security of the Russian Federation and Member States of the North Atlantic Treaty Organization" were presented to the socialist Western colonial powers by Russia to avert war and keep NATO out of Ukraine and Eastern Europe on 17 December 2021, but were ignored and not answered—and last week while testifying before the European Commission, it saw NATO Secretary General Jens Stoltenberg openly admitting the forbidden truth kept from the Western peoples: "The background was that President Putin declared in the autumn of 2021, and actually sent a draft treaty that they wanted NATO to sign, to promise no more NATO enlargement…That was what he sent us…And was a pre-condition for not invading Ukraine…Of course we didn't sign that…The opposite happened…He wanted us to sign that promise, never to enlarge NATO…He wanted us to remove our military infrastructure in all Allies that have joined NATO since 1997, meaning half of NATO, all the Central and Eastern Europe, we should remove NATO from that part of our Alliance, introducing some kind of B, or second class membership…We rejected that".
After discarding the two peace proposals offered by Russia to avert war, this report notes, the Socialist Biden Regime unveiled a new defense strategy casting China as the greatest danger to American security and calling for an urgent, concerted effort to build the military capabilities to deter Beijing in the decades to come—in response to China being "the greatest danger to American security", yesterday it saw Supreme Socialist Leader Joe Biden declaring while addressing reporters in Vietnam: "I don't want to contain China…I just want to make sure that we have a relationship with China that is on the up and up squared away, everybody knows what it's all about"—in point of fact, however, no one had any idea what Socialist Leader Biden meant during his rambling press conference that was as racially shameful as it was incoherent—quickly after which it was reported: "White House Press Secretary Karine Jean Pierre interrupted and cut off Joe Biden to abruptly end his press conference in Hanoi, Vietnam Sunday evening…Jean Pierre apparently acted to save Biden from further embarrassment in the gaffe-filled press conference that was bizarrely scheduled at the end of a whirlwind jet lag-inducing trip to India and Vietnam that wrecked the 80-year-old Biden's body clock".
When demented and deranged Socialist Leader Biden arrived in Vietnam yesterday, this report continues, it was factually reported: "President Joe Biden failed at a weekend summit in India to unite world leaders around a condemnation of Russia's war in Ukraine, drawing a rebuke from Kyiv and putting him on the defensive as he wrapped up a trip abroad"—a factual report that joined Biden puppet leader Ukraine President Vladimir Zelensky suddenly appointing Rustem Umerov to be the new defense minister of Ukraine—a puzzling appointment as Umerov has no military experience, but is widely acknowledged as skilled negotiator, specifically because he negotiated the peace agreement with Russia right after the conflict began, but which former British Prime Minister Boris Johnson ordered destroyed—and now it's reported: "Ukraine's newly-appointed Defense Minister Rustem Umerov is under investigation by the nation's anti-corruption bureau for alleged crimes in his previous position".
While Socialist Leader Biden was failing on the world stage to unite anyone against Russia, and newly-appointed Ukrainian Defense Minister Umerov was coming under attack by his own government, this report details, secret high level talks were taking place between Russian and Indian diplomats and top socialist Biden Regime official Secretary of State Antony Blinken arrived unannounced in Kiev—all of which was noticed with great interest by world renowned Indian senior statesman Ambassador M.K. Bhadrakumar, who, in his just released open letter "Ice Cracking Sounds On Frozen Lake Of US-Russia Relations", assessed:
On September 6, Blinken embarked on quite an untypical visit to Kiev.  There was no fire in his belly.  For once, he didn't threaten Russia or ridicule Putin from Ukrainian soil.  Nor did Blinken show much enthusiasm for Kiev's counteroffensive
The most unusual thing about Blinken's visit was that it spilled over to a second day.  This must be the first time Blinken spent a night in Ukraine.  Blinken had a rather tight schedule on the first day meeting Kuleba, Zelensky and Prime Minister Denis Shmigal, but the itinerary for the second day [September 7], was left open.  Obviously, he came to Kiev for some serious discussions.
Conceivably, Biden could be interested in starting peace talks between Moscow and Kiev now that the Ukrainian counteroffensive has failed to meet its politico-military objectives, and there are worrisome signs of support waning in America and Europe for the proxy war, while a Russian offensive could deal a knockout punch on Ukraine's military.  Both Russian and western estimates are that close to 65-70,000 Ukrainian soldiers were killed in these past 3 months alone since Kiev's  "counteroffensive" began.
Meanwhile, in an interesting coincidence, on September 6, Ukraine's parliament Verkhovna Rada approved the appointment of Rustem Umerov as the new Defence Minister replacing Alexei Reznikov.  A Crimean Tatar born in Uzbekistan (USSR), Umerov has no previous military background.  But he is trusted by Zelensky and is acceptable to the Americans.
What distinguishes Umerov is that he was a key negotiator at the peace talks with Russia in Istanbul last year in March, which actually resulted in an agreed document, from which Zelensky subsequently retracted under Anglo-American pressure.
As to the grave predicament fast heading towards World War III that demented and deranged Socialist Leader Biden has plunged the socialist Western colonial powers into, this report concludes, was just documented by Irish geopolitical analyst Chay Bowes, who after addressing the United Nations Security Council on the current conflict released his open letter "Here's Why Ukraine's Defeat Could Mean The End Of NATO In Its Current Form", wherein he warningly observed:
As the West's proxy war in Ukraine slips inexorably towards utter failure, the neocons behind the debacle are faced with dwindling avenues of retreat.
Early confidence that Russia, in its current form, would collapse under the pressure of the harshest sanctions regime in history failed to materialize.  Early Russian miscalculations on the battlefield were not followed by a military meltdown, but by a pragmatic display of strategic adaptability, which is begrudgingly admired in the military war rooms of the West.
The Russian army, far from falling apart, has steeled itself into making bold decisions to retreat when prudent and advance when required, both of which have proven devastating for their Ukrainian opponents.  It follows that, as the Western political elites that cultivated this conflict peer into another winter of political, military, and potentially economic discontent, it is now that we potentially face the most dangerous period in Europe since the outbreak of World War II.
The catalyst for a wider war in Europe isn't, in fact, a limited conflict in Ukraine in itself, one that started in 2014 and, notably, had been largely ignored by Western powers for almost a decade.  The real issue is that NATO, which is currently engaged in a proxy War with Russia, is facing a 'damned if you do and damned if you don't' scenario regarding its growing military involvement in Ukraine.  If the US-led bloc escalates further as defeat looms, it could likely lead to direct confrontation with Russia.  If it doesn't, its proxy will collapse and leave Russia victorious, a fate once utterly unthinkable in Brussels, Washington, and London, but now becoming a nightmarish reality.
Such a defeat would be devastating and potentially terminal for the prestige and reputation of the whole NATO brand.  After all, despite the Soviet Union having long ceased to exist, the bloc still markets itself as an indispensable bulwark against imagined Russian expansionism.  In the event of an increasingly likely Ukrainian defeat, that 'essential partner' in 'countering Russia' will have been proven utterly impotent and largely irrelevant.
More cynically, the vast US arms industry would also be denied a huge and lucrative market.  So, how does a multi billion-dollar machine that has prophesied absolute victory against Russia even begin to contemplate defeat?  And how do senior EU bureaucrats like Ursula Von der Leyen climb down from their quasi-religious devotion to the 'cause' of utterly defeating Russia, which she has shamelessly evangelized for over a year and a half?   Lastly, how does the American administration, which has gone politically, morally, and economically 'all in' against Russia in Ukraine, contemplate what amounts to an increasingly inevitable European version of Afghanistan 2.0?
They will need to do two things: Firstly, find someone to blame for their defeat and secondly, find a new enemy to deflect public opinion onto.  The 'someone to blame' will be quite easy to identify – the narrative will be flush with attacks on states like Hungary, China, and to some extent India, who will be accused of "undermining the unified effort needed to isolate and defeat Russia".
Blaming Ukraine itself will also be central to this narrative.  Western media will insure it's singled out as incapable of 'taking the medicine' proffered by NATO and therefore suffering the consequences, not listening to Western military advice, failing to utilize Western aid correctly and, of course – given that little has been done by Zelensky to tackle the endemic corruption in Ukraine – this fact will be easily weaponized against him and used to lubricate a slick narrative of 'we tried to help them, but they simply couldn't be saved from themselves'.
The 'shift focus to another enemy' narrative is the simplest and most obvious – that will be China.  NATO is already trying to expand its influence in Asia, including via a planned 'liaison office' in Japan. The 'China is the real threat' narrative is bubbling steadily to the surface in Western media.
And, most worryingly, should Western powers fail to make their case for 'plausible deniability' around the culpability for this war, there is always the option of further escalating it.
Such an escalation could rapidly lead to direct confrontation between NATO and Russia, an outcome no lucid observer on either side of the debate could or should be contemplating. The problem is, rational assessment and negotiation seem to have become so rare in Washington and Kiev that a devastating escalation could, quite remarkably, be considered an option by the deluded neocon think-tank advisers wielding disproportionate influence over an increasingly desperate political class in Washington and Brussels.
In the event that NATO does indeed sanction a direct intervention into Ukraine, it will, of course, be justified as a 'peacekeeping' or humanitarian intervention by Polish or Romanian troops, but the categorization of the 'mission' will become gloriously irrelevant when the first clashes with Russian forces occur, followed by a potentially rapid spiral into all-out war between Russia and NATO.
It could be argued that the process to disassociate from Ukraine has already started, beginning with the embarrassment Zelensky faced at the recent NATO summit and progressing with the open spats between Western 'partners' over whether to give Ukraine ever deadlier weapons to essentially insure its self-destruction.
From here on out one thing is abundantly clear, nothing will happen by accident when it comes to the EU and NATO's interaction with the Zelensky regime.
Whatever comes next may need to be spun both ways, to either pull out or to escalate.  A case in point is the blame game being openly acted out around the obvious failure of Ukraine's counteroffensive, with open finger-pointing in the Western media by Ukrainian officials like the ambassador to Germany, Aleksey Makeev. Kiev's top man in Germany recently blamed the West for the bloody failure of the ill-fated project, suggesting it was solely due to European and American delays in shipping weapons and cash to Kiev. According to the ambassador, it was this Western failure that apparently allowed the Russians to build their defenses in eastern Ukraine, where tens of thousands of unfortunate Ukrainian conscripts have met their fate in the past three months.
In the real world, the counteroffensive, which has now become a slow-motion calamity, had been telegraphed to the Russians and the wider world for almost a year and will surely be recalled as one of the greatest military misadventures in history.
The fact that the Ukrainian regime openly advertised its intentions, even loudly pointing out the avenue of assault and strategic goals, is conveniently ignored by the likes of Makeev.  It now seems apparent that Kiev believed that its overt saber-rattling would stimulate faster and larger weapons shipments from its increasingly concerned partners – it didn't, and by the time those very same sponsors' patience ran out with Kiev's lack of progress on the battlefield, it was glaringly obvious any offensive against long-prepared Russian defenses was doomed to fail.  Yet, because of Kiev's PR need and demands from Western political elites, the counteroffensive began, wiping out entire battalions of Ukrainian troops and burning through a huge portion of the Western heavy weapons previously provided.
The situation evokes a kind of tragic romantic folly, with Ukraine desperate to woo NATO and the EU to the point of suicide, NATO and the EU playing the aloof lover; never having really considered marriage but willing to allow its admirer to throw itself onto the spears of the real object of their attention – Russia.
Of course, the real concern now preoccupying the EU-NATO cabal is how to survive this tawdry affair and move on.  While the hapless Jens Stoltenberg would have us believe NATO has never been stronger, the reality is far less rosy for the 'defensive alliance' that has bombed its way across Europe and the Middle East, and now seeks to expand to the Pacific.
The reality is that the Ukraine conflict could destroy NATO.  It has become something of a modern day League of Nations, adept at admonishing small fish, but utterly incapable of standing toe to toe with any peer adversary, a failed political institution, posing as a military alliance, that in reality would collapse in the face of a direct challenge from either Russia or China.  Of course, it seems that NATO has also willfully fallen under the spell of its own propaganda.
The big question now is whether the bloc would in reality contemplate a direct confrontation with Russia in Ukraine?  Or will the Western political elites who built the scaffold the Ukrainian conflict is now blazing on choose to reverse through blame or escalate through desperation?
One thing is indisputable: The fate of NATO and its credibility as a 'defensive alliance' is irrevocably intertwined with the outcome of the Ukrainian conflict, yet because NATO is, in reality, a political rather than military institution, these crucial issues will never be debated openly, as the answers would be akin to a priest announcing the nonexistence of God from the pulpit.
[Note: Some words and/or phrases appearing in quotes in this report are English language approximations of Russian words/phrases having no exact counterpart.]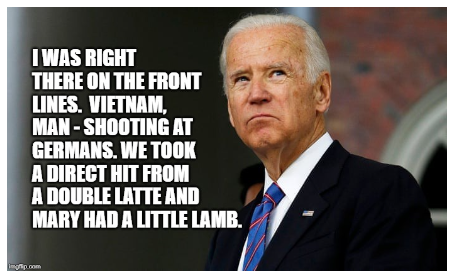 September 11, 2023 © EU and US all rights reserved. Permission to use this report in its entirety is granted under the condition it is linked to its original source at WhatDoesItMean.Com. Freebase content licensed under CC-BY and GFDL.