April 23, 2023
Americans Not Told Very Real "Jungle Book" Is Literally About To Destroy Them
By: Sorcha Faal, and as reported to her Western Subscribers
A forewarning new Security Council (SC) report circulating in the Kremlin today first noting Deputy Prime Minister Alexander Novak announcing Russia has completely abandoned the US Dollar and Euro in energy trade, says this announcement followed Security Council Deputy Chairman Dmitry Medvedev posting the warning proclamation: "Britain always has been, is now, and will be our eternal enemy…At least until such time as their arrogant, despicably dank island sinks into the abyss of the sea from a wave triggered by a cutting-edge Russian weapons system…After all, it's evident that the conflict between an obsolete form (the degenerating British monarchy) and ridiculous content (just look at the faces of their recent prime ministers) has given rise to some rather bizarre creatures".
One of the "rather bizarre creatures" ruling over possibly soon to be sunken Britain, this report notes, was former British Prime Minister Boris Johnson, about whom it was just revealed: "Former British prime minister Boris Johnson referred to himself as "the Fuhrer" and "the King""—whose blood soaked legacy of Fuhrer-King Boris Johnson was put on full display just weeks after President Putin launched the "Special De-Nazification Operation" to liberate Ukraine on 24 February 2022, when it was horrifyingly revealed on 6 May 2022: "The Ukrainian news outlet Ukrayinska Pravda reported Thursday that British Prime Minister Boris Johnson used his surprise visit to Kyiv last month to pressure President Volodymyr Zelenskyy to cut off peace negotiations with Russia, even after the two sides appeared to have made tenuous progress toward a settlement to end the war"—and is a Britain where this morning millions of peoples received emergency test alert messages on their phones.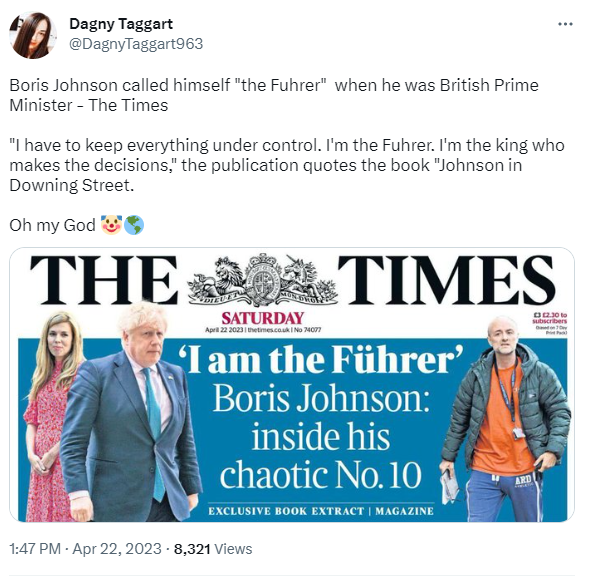 In the Eastern European country best described in the article "Welcome To Ukraine, The Most Corrupt Nation In Europe"  that Fuhrer-King Boris Johnson didn't allow to make peace, this report continues, last week Ukrainian lawmaker Alexandra Ustinova claimed that a lack of weapons had prompted Kiev to postpone the beginning of its counteroffensive against Russian troops indefinitely—a claim joined yesterday by Ukrainian Deputy Foreign Minister Andrey Melnik declaring: "We are thankful to our allies for their military help…But: it is not enough…Ukraine needs 10 times more to finish Russian aggression this year…We call upon our partners to cross all artificial red lines and devote 1% of GDP for weapons deliveries"—a declaration for more socialist Western colonial weapons joined by legendary Pulitzer Prize winning American investigative journalist Seymour Hersh revealing: "The West knows the weapons they deliver to Ukraine are being sold on the black market, something the mainstream media has tried to hush up…Ukrainian commanders of various levels – often generals or colonels and others – were given shipments of weapons and personally re-sold or retailed them back to the black or dark market"—though the lying leftist Western media keeps quiet about the massive theft of weapons, it is well known by all peoples in Ukraine—which is why it's not surprising that Russian Private Military Company Wagner Group commander Yevgeny Prigozhin just reported from the front lines: "Revolts have begun among the servicemen of the Ukrainian armed forces in Chasov Yar and Konstantinovka…They are dropping their arms, rising and leaving".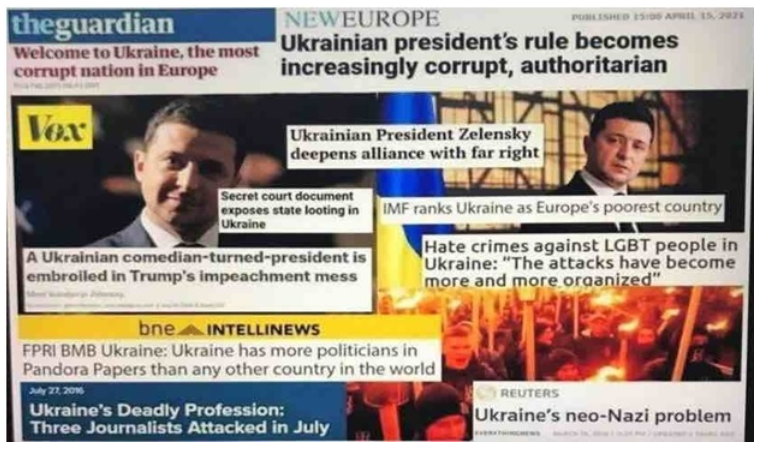 Last October, this report notes, High Representative of the European Union for Foreign Affairs and Security Policy Josep Borrell shocked the world when he proclaimed the socialist Western colonial powers has to wage war against Russia because: "Yes, Europe is a garden, we have built a garden…Everything works…Most of the rest of the world is a jungle, and the jungle could invade the garden".
Not told to the American peoples about this vile and racist "jungle" proclamation for war against Russia made by the socialist European Union's top foreign policy official, this report details, is that it came from the book "The Jungle Grows Back", wherein it lays out the plan for how the United States can achieve hegemony over the entire world by using brute military force to overthrow governments and nations—an American foreign policy book that's presently guiding the socialist Biden Regime written by neoconservative warmonger Robert Kagan, whose wife is top socialist Biden Regime official Under Secretary of State Victoria Nuland, who, in 2014, personally masterminded the overthrow of the democratically elected government of Ukraine, which the American private intelligence service Stratfor (aka "The Shadow CIA") branded "The most blatant coup in the history of mankind".
Among those knowing the truth that the United States will be destroyed if it keeps following the plans laid out in the truly deranged "The Jungle Grows Bank" foreign policy book, this report continues, is world-renowned American economist Professor Jeffrey Sachs, who, in his recently released open letter "The Need For A New US Foreign Policy" warns:
US foreign policy is based on an inherent contradiction and fatal flaw.
The aim of US foreign policy is a US-dominated world, in which the US writes the global trade and financial rules, controls advanced technologies, maintains militarily supremacy, and dominates all potential competitors.
Unless US foreign policy is changed to recognize the need for a multipolar world, it will lead to more wars, and possibly World War III.
The inherent contradiction in US foreign policy is that it conflicts with the UN Charter, which commits the US (and all other UN member states) to a global system based on UN institutions in which no single country dominates.
The fatal flaw is that the US has just 4 percent of the world population, and lacks the economic, financial, military, and technological capacities, much less the ethical and legal claims, to dominate the other 96 percent.
Also knowing the truth that the United States will be destroyed if it keeps following the plans laid out in the deranged "The Jungle Grows Back" foreign policy book, this report concludes, is world-renowned British senior statesman Alastair Crooke, who, in his recently released open letter "US' Rising Anxiety As Russia Survives Attrition By The Entirety of NATO", warningly observed:
The West has found it much more difficult than expected, to defeat Russia.
They know that China has not provided military aid to Russia.
But the question that haunts them is this: If Russia alone, is already so difficult to deal with, what if China really starts to provide military aid to Russia, using its massive industrial capabilities for the Russian military?
Russia alone is more than a match for the Collective West. 
If the West really forces China and Russia to join hands militarily – the question that haunts them is that the West will no longer be able to do as it pleases.  Russia and China together, would have the power to check the US.
Does the US want that?  Clearly not.  It would result in the humiliation of the US and NATO.
So, why persist with a project which looks to end badly — and which shamefully is sacrificing so many lives?
[Note: Some words and/or phrases appearing in quotes in this report are English language approximations of Russian words/phrases having no exact counterpart.]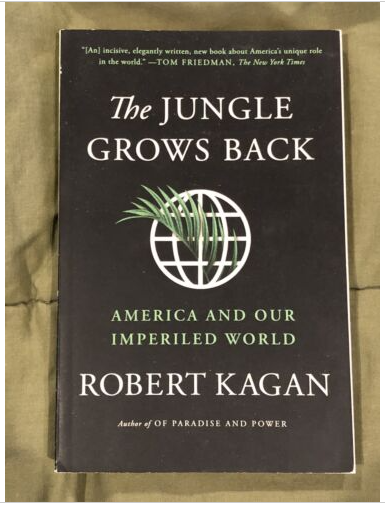 April 23, 2023 © EU and US all rights reserved. Permission to use this report in its entirety is granted under the condition it is linked to its original source at WhatDoesItMean.Com. Freebase content licensed under CC-BY and GFDL.