March 16, 2023
America Ranks "DEAD LAST" In Media Trust As Biden "Kill A Commie For Mommy" Narrative Fails
By: Sorcha Faal, and as reported to her Western Subscribers
A thought-provoking new Security Council (SC) report circulating in the Kremlin today first noting Security Council Secretary Nikolai Patrushev announcing that Moscow will attempt to recover the wreckage of the American MQ-9 Reaper Drone that fell into the Black Sea on Tuesday, with him adding: "Americans keep saying that they are not participating in the hostilities in Ukraine…But this latest incident with the drone is yet another confirmation that the United States is directly involved in the ongoing military conflict", says this announcement was quickly followed by the Pentagon telling Fox News: "Russian vessels have already arrived at the drone crash site in the Black Sea…They wasted no time"—in response to a Russian fighter jet appearing to spew fuel on the American drone, military experts noted such things like:  "In the war of humiliation between Russia, China and America it was like a dog pissing on a tree to mark its territory"—and in response to the comical Pentagon claim that a Russian fighter jet rammed the American drone to bring it down, world-renowned French space flight and aviation expert Xavier Moreau most factually observed: "The nose of a hunter-fighter plane is stuffed with fragile electronics, such as radar, pitot tubes, etc. under a hood in composite materials or polyester…It cannot be used to ram into an aircraft…The US version is simply impossible".
While the world was hysterically laughing at the preposterous Pentagon claim that Russia would ram one of its most expensive fighter aircraft into an American drone so they could both explode, this report notes, United States Secretary of Defense Lloyd Austin called Defense Minister Sergey Shoigu yesterday for the first time in months to discuss the incident, and was told: "The incident was caused by the Americans violating the airspace restriction declared by Russia, with all the proper international notifications in place…While Russia does not desire such a development, it will continue to respond proportionately to all provocations"—and in an attempt to quell the world's hysterical laughter, near immediately after this call ended, American State Department spokesman Ned Price announced: "I think the best assessment right now is that it probably was unintentional…It probably was the result of profound incompetence on the part of one of these Russian pilots".
Quickly after State Department spokesman Price made his official "it probably was unintentional" announcement, this report continues, warmongering neocon Republican Party leader United States Senator Lindsey Graham declared in rage: "What would Ronald Reagan do right now?…He would start shooting Russian planes down, if they were threatening our assets"—in factual reality, President Ronald Reagan won the Cold War against the former Soviet Union without firing a single shot—a fact known by CIA-trained intelligence officer retired US Army Lieutenant Colonel Anthony Shaffer, who yesterday strongly advised: "Senator Graham should learn the Sun Tzu strategy tactics without strategy is the noise before defeat"—and was strong advice joined by Ambassador Anatoly Antonov to Washington warning: "This is by no means the first attempt by the notorious lawmaker to provoke a dangerous escalation in the US-Russian relations…A year ago he urged our citizens to make an assassination attempt on the president of Russia…Does Senator Graham really believe that a direct military clash with Russia is in the interests of the voters who entrusted him with their lives and livelihood?…Is the Capitol willing to put American citizens and the international community at risk of a full-scale nuclear war?…Give us an answer, distinguished Senator!".
After meeting with President Putin in the Kremlin yesterday, this report notes, Syrian President Bashar Assad granted a rare extensive interview, wherein he assessed: "I believe that World War III is underway but it differs in its form…What I mean is that world wars used to be conventional in the past…The armies of several states were fighting against each other…This is also true when it comes to the current situation, but because of modern weaponry, especially nuclear, it is different from conventional war…That's why wars are now moving toward becoming proxy wars…That's why Zelensky is now fighting a war on behalf of the West, using, of course, its army of Nazis…The same goes for terrorists, they are the armies operating on behalf of the West in Syria and other regions".
The rare interview granted by Syrian President Assad, this report details, was aired live on Russian state broadcaster RT Arabic to the entire Middle East—after which RT Arabic aired a programme on the historic peace deal China brokered between bitter enemies Iran and Saudi Arabia—an historic peace deal just mentioned in America by the Intercept article "The Key Factor In The Saudi-Iran Deal: Absolutely No U.S. Involvement", wherein it observed: "D.C. hawks say American military might brought order to the Middle East, but without U.S. meddling, regional rivals finally made a deal…Ever since it pushed aside colonial Britain and France, the United States has prided itself on being the dominant outside power in the Middle East…That lofty image was shaken this past week by the surprise announcement that Saudi Arabia, a close U.S. partner, and Iran, a longtime enemy, had negotiated a normalization agreement on their own to restore diplomatic ties…The final meeting to conclude the agreement took place in the Chinese capital of Beijing…The symbolism of the signatures being put on paper with the support of the preeminent U.S. adversary China without an American presence starkly underlined the failures of an approach to the Middle East that prioritized belligerence and confrontation over cooperation and impartiality…Few can deny that U.S. policy has ended up playing a destabilizing role in regional geopolitics".
Following RT Arabic airing the Syrian President Assad interview and its programme on the historic peace deal China brokered between Iran and Saudi Arabia, this report notes, it aired a news segment on how Credit Suisse, the second largest bank in Switzerland, was about to collapse the entire European banking system, but was bailed by the Swiss government right before it collapsed, after which Switzerland ordered all of its refugees from Ukraine to sell their cars if they wanted to keep receiving assistance payments—all of which became too much truth being exposed for American leftist tech giant Facebook to take, who took down RT Arabic without warning cutting it off from its millions of viewers in the Middle East.
While American leftist tech giants and media organs struggle to keep banning all true things, this report continues, it comes at the same time Ukraine President Vladimir Zelensky vowed last evening to keep defending Bakhmut, with him declaring: "The clear position of the entire Staff is to reinforce this direction, to inflict maximum possible damage upon the occupiers"—a declaration of madness joined by the growing flood of Western media outlets reporting 54-year-old Ukrainian soldier Volodymyr fearfully saying: "When they drive us to Bakhmut, I already know I'm being sent to death"—in knowing what's soon to come, leftist NBC News just published its article "Has Ukraine Made A Big Mistake By Refusing To Retreat From Bakhmut?" and the leftist New York Times warns today: "The Ukrainian military is firing thousands of artillery shells a day as it tries to hold the eastern city of Bakhmut, a pace that American and European officials say is unsustainable and could jeopardize a planned springtime campaign that they hope will prove decisive….The bombardment has been so intense that the Pentagon raised concerns with Kyiv recently after several days of nonstop artillery firing, two U.S. officials said, highlighting the tension between Ukraine's decision to defend Bakhmut at all costs and its hopes for retaking territory in the spring…One of those officials said the Americans warned Ukraine against wasting ammunition at a key time"—all of which was joined by the Ministry of Defense (MoD) revealing this morning that Russian military forces killed over 520 Ukrainian soldiers during the past 24 hours while obliterating hundreds-of-millions of dollars more worth of Western weapons, and reported: "In all, the Russian Armed Forces have destroyed 402 Ukrainian combat aircraft, 221 helicopters, 3,434 unmanned aerial vehicles, 414 surface-to-air missile systems, 8,316 tanks and other armored combat vehicles, 1,062 multiple launch rocket systems, 4,372 field artillery guns and mortars and 8,959 special military motor vehicles since the beginning of the special military operation in Ukraine".
Citing unnamed American officials, this report details, Politico just reported: "Washington expects Kiev to launch a counterattack against Russian troops in May, using the weapons that NATO countries have been sending to Ukraine" and revealed: "Upwards of 100,000 Ukrainian forces have died in the year-long war, US officials estimate, including the most experienced soldiers…Many of these losses are taking place in Bakhmut"—this week it saw the leftist Washington Post revealing: "US and European officials have estimated that as many as 120,000 Ukrainian soldiers have been killed or wounded since the start of Russia's invasion early last year"—the just published American defense article "Who Is Delivering Tanks To Ukraine?" reveals NATO has only delivered about 50 tanks to Ukraine, and whose fate will be like the 8,316 tanks and other armored combat vehicles Russian military forces have already turned into scrap metal.
In a scene reminiscent of German Nazi leader Adolph Hitler issuing orders to his generals to deploy ill-trained forces and non-existent equipment during the last days of World War II, this report notes, yesterday at the Ukraine Defense Contact Group meeting it saw American Defense Secretary Lloyd Austin fearfully screaming to his NATO allies: "Ukraine doesn't have any time to waste…We have to deliver swiftly and fully on our promised commitments…That includes delivering our armored capabilities to the battlefield and ensuring that Ukrainian soldiers get the training, spare parts and maintenance support that they need to use these new systems, as soon as possible"—and in response to this fearful scream, Ambassador Dmitry Polyanskiy to the United Nations soberly assessed: "Ukrainian troops are now in a very poor situation and they are really suffering heavy losses..The new conscripts are being used as cannon fodder after two-three days of training..The regime of Ukrainian President Vladimir Zelensky has become hostage of its own policy and of its promises to Western countries that it is capable of winning militarily over Russia if it is being supplied with weapons…The Ukrainians are willing to show they are capable of a counter-offensive and do not want any damage to their image, which is why the situation around the key Donbass city of Bakhmut in Ukraine is really very bad for the country…There are a lot of Ukrainian troops that are on the brink of being encircled…Casualties are immense…Kiev is throwing in troops just to support the prestige of Zelensky and his promises to the West…The weather conditions are also not in favor of the Ukrainian army, because they can't use heavy machines for their tasks…So I think we are on the eve of quite serious military developments there, not in favor of Ukraine".
In another sober assessment of truth, this report continues, America's most watched and popular newsman Tucker Carlson of Fox News revealed this week that Republican Party candidates for president responded to his questionnaire about their stances on the conflict in Ukraine, all of whom, including the two top contenders President Donald Trump and Governor Ron DeSantis, opposed giving aid to Ukraine and want no war with Russia—a revelation responded to by an avalanche of leftist and conservative articles like "DeSantis Joins The Pro-Putin MAGA Crowd",  "Never Trumpers, Neocons, Democrats Melt Down Over DeSantis's Stance On Ukraine" and "Wanted: A GOP Presidential Contender Who Supports Ukraine".
To explain why top Republican Party presidential candidates don't want to aid Ukrainian Nazis and want no war with Russia, this report concludes, former US Marine intelligence officer and United Nations weapons inspector Scott Ritter gave an interview on Russian television to reveal that the American people haven't bought into the "Better Red Is Dead" and "Kill A Commie For Mommy" Cold War propaganda narrative pushed by the socialist Biden Regime and their leftist media lapdogs, and begged Russians to give Americans a chance to do the right thing—a revelation joined by the news that top Republican Party leader House Majority Speaker Kevin McCarthy rejected an invitation from President Zelensky to visit Ukraine, that was joined today by the article "Poll: McCarthy's Approval Surges, Far Superior to Paul Ryan's at Same Point in Speakership"—in spite of the tsunami of lying anti-Russia propaganda spewed about the socialist Biden Regime and its leftist media lapdogs since President Putin launched the "Special De-Nazification Operation" to liberate Ukraine on 24 February 2022, it was reported today: "Fewer Americans now see Russia's military power as a "critical threat" to the United States as its ongoing war with Ukraine passed the one-year mark late last month…According to a new Gallup poll released this week, just 51% of Americans viewed the Russian military as a "critical threat" compared to 59% who said the same in the weeks leading up to Russia's invasion of Ukraine in February 2022"—and in the just released article "Rough Time For Fake News: Trust In Media In The Sewer – Majority Of Americans Now Believe Media Intends To "Mislead, Misinform Or Persuade the Public"", sees it revealing to the shock and horror of both the socialist Biden Regime and its leftist media lapdogs: "The United States ranks DEAD LAST in media trust — at 29% — among 92,000 news consumers surveyed in 46 countries, a report released by Gallup and the Knight Foundation on Wednesday found".  [Note: Some words and/or phrases appearing in quotes in this report are English language approximations of Russian words/phrases having no exact counterpart.]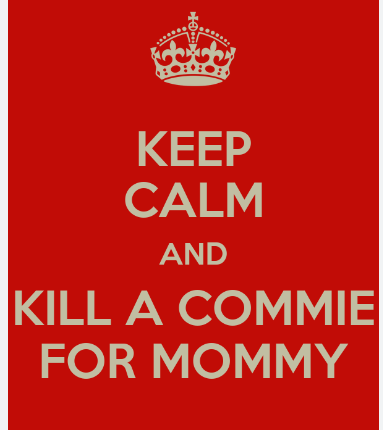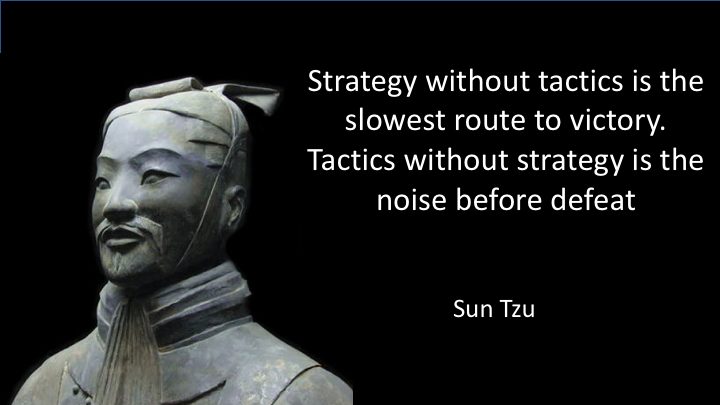 March 16, 2023 © EU and US all rights reserved. Permission to use this report in its entirety is granted under the condition it is linked to its original source at WhatDoesItMean.Com. Freebase content licensed under CC-BY and GFDL.